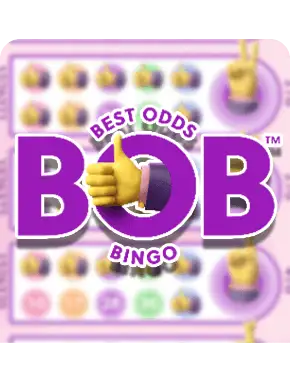 Best Odds Bingo
This is a 50 ball bingo game which already helps to set it apart from other games on the market. Since it was launched, there has been millions paid out to players. No surprise then that it has been a highly popular bingo game for the site!
Fast-paced Mecca Bingo game
Jackpot
Depends on ticket price and number of players
Millions already paid out to players
Play Best Odds Bingo at these suggested casinos
18+. New customers only. Country Restrictions Apply. Deposit and stake £10 on bingo to qualify within 7 days of initial deposit. Some prizes have wagering requirements and expiry dates. Full T&Cs apply. Please play responsibly. Begambleaware.org
Looking for something a little bit different to the standard 90 ball and 75 ball bingo games? Then you may want to check out the fantastic Best Odds Bingo game at Mecca Bingo! This is a 50 ball bingo game which already helps to set it apart from other games on the market. Since it was launched, there has been millions paid out to players. No surprise then that it has been a highly popular bingo game for the site!
What makes Best Odds Bingo really special, however, is the fairness of this game. While, of course, every online bingo game is random, some players will have a bigger advantage than others in the number of tickets they have and the prize. This is where Best Odds Bingo comes in! This bingo game gives every player an equal chance of winning as you all can all only purchase the same number of tickets and for the same price. What's more, the maximum number of players in this bingo game is just 25, giving you even more chances to take home the jackpot prize.
Not sure if Best Odds Bingo at Mecca Bingo is right for you? Carry on reading below to find out how we rated this bingo game.
How to Play
Best Odds Bingo is a 50 ball bingo game. This game is easy to play and players of all levels and budgets can enjoy it. To get the game started, the first thing you need to do is purchase tickets for the game. Sign in to your Mecca Bingo account and choose this game in the bingo lobby. If you have not already, make sure that you have money in your account and make a deposit if you do not. You will then see the price of not just one ticket, but ten! As we mentioned above, every player will only have 10 tickets to make the game fair and these are set at the same price which is a minimum of 50p but this can vary. Confirm your ticket purchase on the screen to get ready to play the game.
If there are more than 25 buying tickets for the Best Odds Bingo room, don't worry, as Mecca Bingo will direct you to another room playing this game that has spaces. This is helpful as this type of bingo game does not should up separately in the bingo lobby. This does, however, mean that you will only know the number of players in your room once the game has started. It is also worth noting that these various Best Odds Bingo rooms offer different ticket prices, so you can choose the one that is best for you.
Now for the fun part where the game starts. Players can sit back and relax whilst playing as the numbers on their tickets will be crossed out automatically if they are lucky enough to be called. What is great about playing this game online is that as you play and the numbers are crossed off your ticket, you can watch your tickets being rearranged on the screen to give you a clearer vision of what tickets are performing best and how numbers you have left to win.
When you get down to three numbers or less to get a win on a ticket, you will notice to the right-hand side of the game a hand icon. Its fingers will display a countdown for how many more numbers you need to achieve a full house.
After the game is finished, you will then be given the opportunity to purchase tickets for the next game.
Jackpot
There is only one prize to be won in the Best Odds Bingo game and this is for a full-house. As there are only ten numbers that you need to cross off and one prize, you can already imagine how exciting this game is to play. The jackpot prize that you can win in this game varies from game to game. The more expensive the ticket prices are, the more you can potentially win in this bingo game. For the games starting at 50p for your tickets, you can expect a jackpot prize of anywhere between £7 and £10. Again, this is dependent on the number of players in the room you are playing in.
Some of these games have a progressive jackpot too and this starts at £100 and rises as more players join the game.
Graphics and Sounds
The lovely pink and purple Mecca Bingo theme is carried on to the Best Odds Bingo game. To the left of your screen, you can see the number of players on your screen as well as the ticket price and the full-house jackpot-winning amount. There is also a timer before the game starts to count you in. Your tickets are displayed underneath this information each with a variety of colours behind the numbers including pink, purple, green, orange and blue. Also, to the right of your game, you can see the community chat element to the game if you love to take part in discussions as the game is playing. You can choose in the settings whether or not you want the sounds to be on or off.
Conclusion
As you can see, Best Odds Bingo is a fast-paced and thrilling 50 ball bingo game that players are sure to enjoy. This game is brilliant for those players who tend to miss out on wins because they cannot afford to buy as many tickets and this game definitely helps to level out that playing field. With games for every budget, nice graphics and a smaller maximum limit on the number of players in a room, this is a bingo game not to be missed.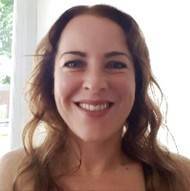 Author
Laura has been writing for over 10 years, and when she's not busy crafting articles about bingo, casino, slots, and other exciting topics, she loves to travel, do crosswords, and pub quizzes (just don't try and beat her at music trivia!) In her previous roles, Laura has managed an IT helpdesk, worked as an IT project co-ordinator, and ran a local events website. Laura lives in Wales with her partner.