Slingo games
Every now and then, an innovation in the online gaming industry comes along that completely changes the way we play. Think of Megaways, for instance, and how that action-packed mechanic revolutionised online slots.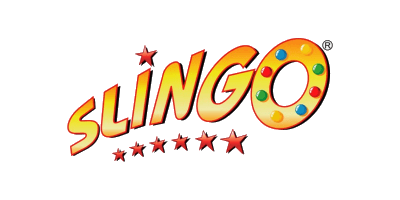 The Phenomenon That is Slingo™
Every now and then, an innovation in the online gaming industry comes along that completely changes the way we play. Think of Megaways, for instance, and how that action-packed mechanic revolutionised online slots.
Slingo™ games have also had a similarly monumental impact and have added a whole new dimension to online casino gaming with their unique combination of slots gameplay with a classic bingo game, so that you are essentially playing two types of game at the same time. The innovative, mobile-focused content encompasses in-game player-defined choice and strategy which augments the fun and engaging player experience.
Who Invented Slingo?
The Slingo games mechanic was developed by Gaming Realms, a London-based, award winning producer of real money mobile slots and other online games. The firm is known as a B2B developer, licensor, and distributor of mobile-focused real money and social gaming content and is the owner of the unique Slingo™ IP, which is becoming one of the world's most well-known real money and social gaming formats.
Transcending beyond our flagship Slingo™ genre, our strategy is to produce compelling original slots and table games to expand the Gaming Realms' content portfolio, delivering our fanbase exciting experiences time after time.

We engage global audiences that are expanding weekly through strategic operator and platform partnerships. We are largely focused on the brand that makes us unique – Slingo™

SlingoTM games provide a completely different gaming experience and are by far the most popular in our portfolio of content. We are experts at combining our SlingoTM mechanic with market-leading licensed brands from partners globally. We are proud to have worked with some of the most successful global platforms and operators.

A portmanteau of slots and bingo, SlingoTM is a unique genre game whereby players spin a slot reel to mark numbers off a 5×5 grid. If players eliminate 5 numbers in a line, they get a 'Slingo,' and progress up the pay-ladder. Special symbols like Wilds and Free Spins can feature in the game, and often players have the chance to purchase Extra Spins."As well as producing its own titles, Gaming Realms has licensed the technology for use by a range of different game developers, so that a growing number of studios now have Slingo casino games in their portfolios.
This is also why there is such a large number of excellent branded Slingo games online, based on popular TV shows like Shark Week, Friends, and Britain's Got Talent.
What is Slingo all about?
What makes a Slingo online game unique is the way in which it combines the best of slots and bingo gameplay into a single game. It has all the classic elements of bingo, like hitting a line (horizontal, vertical, or diagonal) or a full house to win, plus a 5×5 grid and spinning reels like a slot game.
When you play Slingo, there is also an extra layer of interactivity to the game that you don't get when playing mobile slots or online bingo, as when you hit a Joker or a Super Joker symbol you have to make a choice as to how you play it and where you place it on the grid, so you are always super engaged in the game.
You also have the choice to purchase extra spins in order to try to complete a line or full house, so that during every game you always feel like you are fully involved in the action.
These are the common gameplay features in all Slingo slots, but each game also has its own unique theme, bonus rounds and added features. For instance, in Starburst Slingo when you activate a bonus you get spins on the classic slot game reels, while with Deal or No Deal Slingo you have added extras like picking your lucky box, the banker's offer, and all the other features that have made both the slot game and the TV show such a worldwide sensation.
The combination of common features with a range of unique elements have undoubtedly helped to make Slingo sites so popular with UK online slots and bingo players alike, as no two games play alike.
How to play Slingo games
Each basic Slingo game consists of 10 spins, (this will vary by branded game), and you can set the wager size for each game just as you would with a slot. The 5 reels at the bottom of the 5×5 grid spin and, if a number appears that corresponds with a number in the row directly above it, it is automatically crossed off, just like when you play bingo.
The aim is to hit as many winning lines (known as slingos) as you can within your 10 spins or, even better, land a full house.
What Is a 'slingo'?
An actual 'slingo' is just like a bingo game where if you mark off every number in one line either horizontally, vertically or diagonally it's a winner – or in the case of Slingo, the game, the contribute to bigger wins. You need to stack up your slingos (winning lines) to trigger more bonus rounds and achieve bigger wins!
How does the game play out?
You will often see balls spinning and being delivered like on the lottery or an old fashioned bingo machine and most have numbers on them and get marked off your card as normal.
When a Joker symbol appears in a box, you have the choice of crossing off any number you like in the row above, while hitting a Super Joker means that you can cross off any number anywhere on the grid, increasing both your chances of winning and your involvement in the game. Strategy therefore plays a big part in helping you to win.
You also have the chance to win Slingo free spins when you hit the Free Spins symbol, but the Devil symbols acts as a block, and means that no symbols in the row above it will be crossed off.
At the end of each game of 10 spins, you have the choice to collect any winnings or, if you are close to landing a 'slingo', you can opt to buy an extra spin to try and hit a line or full house. The amount the extra spin costs will depend on your stake size, how close you are to winning, and the size of the prize you are playing for.
However, you have total control over these features, as at the outset of every game you can set a maximum price that an extra spin can be offered for, as well as the number of times you can buy extra spins and the maximum loss for a single game. This high level of interactivity is one of the many reasons why the best Slingo sites and games that we feature here are so popular with UK players.
If you want to know more about how to play Slingo, you can check out all these features for yourself by taking advantage of the many different Slingo free play games which are available in demo mode at our recommended UK casinos.
What is Slingo bingo?
One of the many reasons why Slingo slots are so popular is their versatility, and the fact that they can be adapted to feature an endless range of themes and design styles.
This also means that the range of Slingo bingo games now includes a huge number of original titles, as well as classic, popular slot games that have been adapted to include the Slingo game mechanic. Some of the smash hit slots that you can now play in a bingo Slingo version include Starburst, Rainbow Riches, Deal or No Deal, Fluffy Favourites and many more.
Although all Slingo games have gameplay features in common, they also each have their own unique bonus rounds and other features, and so when you play games from the Slingo Originals range (new games developed specifically for Slingo UK players), you have an ever-growing selection of titles to choose from, each with its own distinct look, style and special gameplay and bonus features.
Where can I play Slingo?
If you are looking to play Slingo online, most of our recommended online casinos and UK slot sites have a good selection of games to choose from, but check out the special offers we have for you at the above partner sites.
If you haven't played before, at most of the sites we feature here you can play free Slingo games in demo mode, so that you can see for yourself how the game mechanic works, while also checking out the wide variety and range of themes and styles in the Slingo Originals portfolio.
New and Classic Slingo Games
How to play Slingo Games?
Rainbow Riches
Rainbow Riches has undoubtedly proven to be one of Barcrest's most successful ever slot game releases, and the Slingo Rainbow Riches version is just as big a hit with UK players. It incorporates the same theme and characters as the slot, and is packed with leprechauns, pots of gold, rainbows and more, with special bonus rounds based on those in the original game.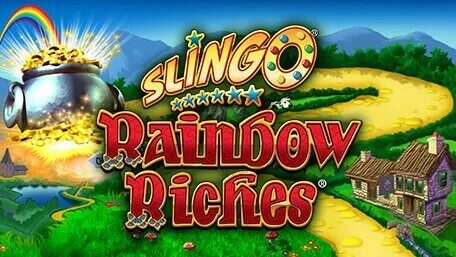 The Rainbow Riches Slingo game has all the features you would expect, such as Joker, Super Joker, Devil and Free Spins symbols, and you win by hitting as many Slingos, or a full house, as you can within a 10-spin game.
There are also seven different bonus games that you can access, depending on how many win lines you hit, with each bonus round offering different play and a variety of potential jackpot prizes. The value of each bonus game will depend on how it is activated — the more win lines you hit, the bigger the bonus payout can be, with some bonuses worth as much as 1000x.
Slingo Rainbow Riches has a 95.6% RTP, which is on a par with the 95% RTP offered by the online slot version of the game.
Slingo Bingo By Entain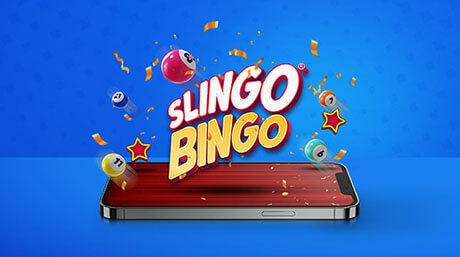 Slingo Bingo is a 75 ball Slingo game that this time around owes more to the bingo game than to slot games.
You can choose between four price points for your single Slingo Bingo ticket and the actual prices will depend on the session you are in – sometimes they will be cheaper than others. The gameplay is simple as there are no bonus features. On each of your bingo cards will be 25 numbers between 1 and 75, with a single row at the top of the screen with five columns. In this single row is where the numbers are randomly revealed on spinning reels. Each time these numbers match those on your 5×5 grid, it will be marked off. This means you can mark off more than one number at a time from your card.
Players can try to get as many winning lines as possible and when the base game is over, each player with winning lines will get a share of the prize pot. The more lines you have, the larger the percentage of the prize you will take home. You can sometimes buy extra balls to have another shot at getting into the prizes.
Slingo Cleopatra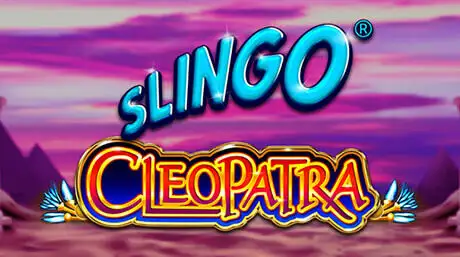 Slingo Cleopatra is a five-reel and 12 payline Slingo game that takes inspiration from the hugely successful jackpot slot game, Cleopatra.
In this Ancient Egyptian themed game, you can enjoy a wide range of special features including an Eye of Horus wild symbol and a free spins feature where you can get up to 35 free spins.
Watch out for the special Cleopatra scatter symbols landing as they can award up to an additional 25 free spins. In total, you could get up to 60 free spins in this Slingo game.
Slingo Golden Envelope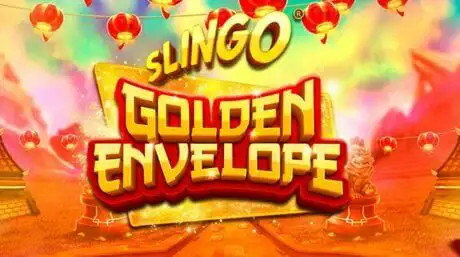 Slingo Golden Envelope is an Asian themed version of Slingo with five reels and 12 lines. This was Slingo's first game release of 2023 and is already a firm favourite amongst players with its beautiful red and gold colour scheme.
This game has three special symbols which are a wild, a super wild and a free spins symbol that can award extra free spins.
There are also two bonus games which are the red envelope picking game and the golden envelope picking game which can award a jackpot prize.
Slingo Deadliest Catch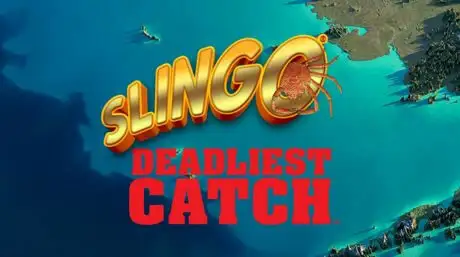 Slingo Deadliest Catch is a five-reel and 12 payline Slingo game based on the Discovery Channel television show. The seas of Alaska are the setting for this Slingo game as you try to reel in some cash prizes.
There are plenty of great bonus features to enjoy with Slingo Deadliest Catch including a ship wheel wild symbol and a crab grab picking game feature where you can unveil multiplier prizes behind floating buoys.
There is also a crab fishing bonus where you will set sail on a ship and be awarded five spins. As the ship moves on its journey, you may come across other crab and storm symbols which provide additional winning opportunities
Slingo Fluffy Favourites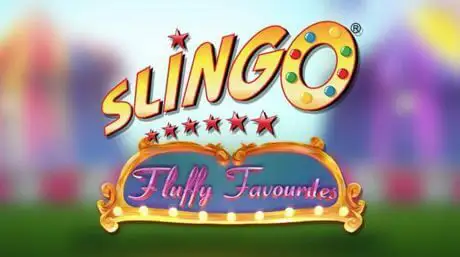 Slingo Fluffy Favourites is, of course, based on one of the internet's most popular slot games of all time, Fluffy Favourites. This Slingo game plays on a 5×5 grid and all of the same fluffy toy animals and carnival setting is back.
There is a huge range of bonus features in this Slingo game which are similar to the original slot. This includes a free spins round with up to 10 free spins available plus a toy box pick bonus game with up to five picks available and you can play the fun claw machine game to grab cute toys which award prizes of up to 100x your stake.
There is also a coin pusher feature and a Hook a Fluffy feature which can, again, award prizes of up to 100x your stake.
Slingo Money Train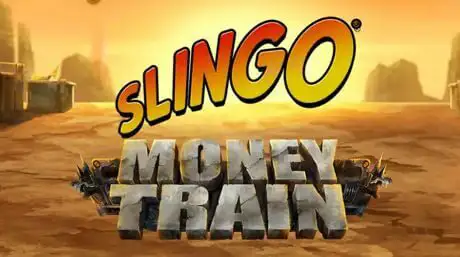 Slingo Money Train is another Slingo game based on an iconic slot.
This time, it is based on everyone's favourite slot game, Money Train, and consists of five reels and 12 paylines. It has the same Wild West/Mad Max theme that the slot game has plus it has lots of big bonus features including the Money Cart feature.
Bonus games include the money wheel feature where you can spin the bronze, silver and gold wheels to grab a prize plus the money train bonus game offers a range of prizes including additional bonus symbols and multipliers.
Slingo News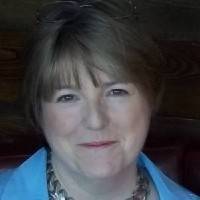 Author And Contributing Editor
Anita is a well-known bingo-lover and has been involved with online bingo since the late 1990's. She has been along for the ride and seen the industry grow and develop into what it is today. She has worked with the biggest names in the industry and has a reputation for being fair and to the point in her writing.