Founded in 2000 by Phil Fraser, WhichBingo is one the UK's most popular online bingo reviews websites.
WhichBingo is well known for being the first for new online bingo sites and for being the only site that reviews every single online bingo brand in the UK. We also pride ourselves in publishing thousands of real player reviews – both positive and negative, alongside our own opinions.
WhichBingo was acquired by XLMedia in 2018, a powerful force in the online gambling industry. However, the site continues to be managed by a small core team dedicated to all things online bingo related and the personal service we are known for continues. Being awarded Best Bingo Affiliate at the 2019 EGR Awards proves that the standards of the site are set as high as ever.
The WhichBingo Team

Anita Heffernan
Managing Editor

Andrea Gray
Commercial

Charlie Shakespeare
Social Media Manager

Elena Rangelova
Webmaster
Of course, it takes a lot more than us to keep WhichBingo fit and healthy and we have a lovely team of Devs, Designers, SEO experts and Managers to keep us on the straight and narrow, but these four lovely people man the site for you day in and day out. Learn more about all our writers that contribute to the expertise you have come to expect from WhichBingo on our dedicated Author pages.
WhichBingo Awards
In addition to the awards won ourselves, we are proud hosts of the annual WhichBingo Awards – widely recognised as the most prestigious player voted awards in the online bingo industry.
Each year the awards bring together all the big names in the online bingo industry for an evening of celebration and recognition of their hard work, with awards handed out that are voted by players and expert judges alike.
WhichBingo Report and Survey
We also publish the annual WhichBingo Report, which is a unique collection of independent research covering all aspects of the UK bingo market. Our annual player's survey forms a key part of our research and provides invaluable information to the industry, alongside other areas of interest such as TV advertising spend, SEO analysis & industry predictions.
#WhichBingoWednesdays
We are always trying new things and this idea was born in 2021 when we wanted to bring some excitement to the most hated day of the week – and who doesn't love a hashtag – so #WhichBingoWednesdays were introduced. Our readers deserve more than just lists of offers to entice them to play bingo or slots, so each month we put together a package of prizes and extra events in partnership with actual bingo sites. Some supply us with goodie bags to give away on social media, with some we arrange to enhance their free bingo prizes in special games, with others you will enjoy a dedicated WhichBingo room to play in.
Whatever the prize or event, Wednesdays for bingo players will never be the same again.
As Seen On TV
In 2014 we launched our first TV advertising campaign. This coincided with the biggest redesign in the site's history, ensuring all content was fully optimised for mobile and tablet visitors. The TV campaign was aired again in 2016.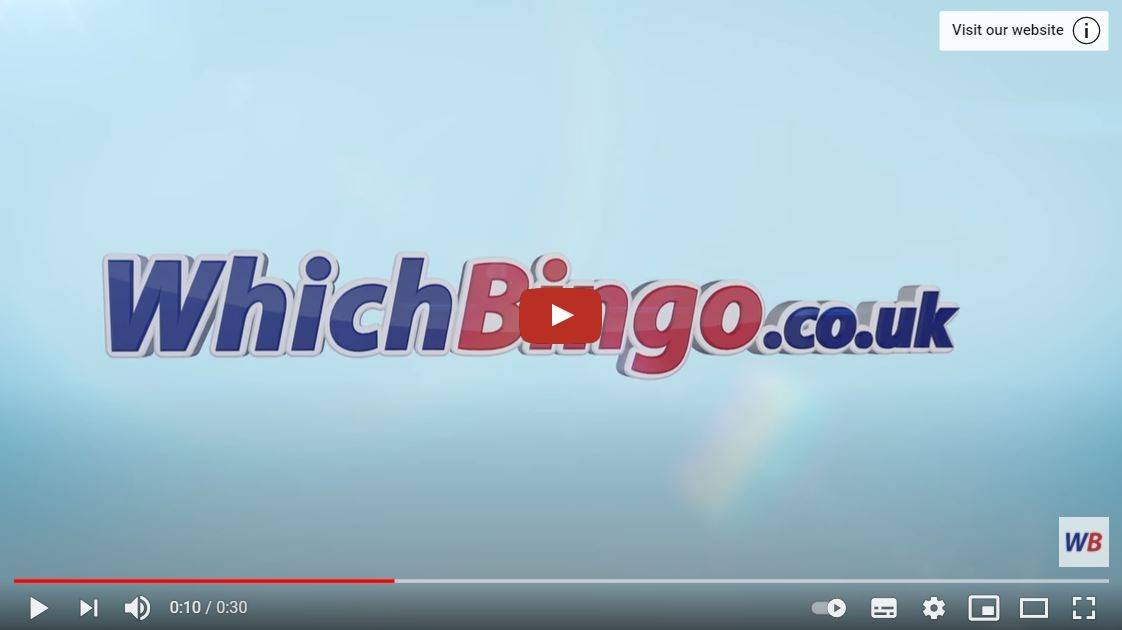 Recent Developments
Although still primarily a bingo website, WhichBingo has naturally grown to include more and more online slots and casino content. This has been reflected in a main navigation which splits the site into distinct sections for Bingo, Slots, Casino & much more. Not only does all our news and features have their own home in the Magazine section, we even have our own bingo series, Dabbing Out, which explores the alternative bingo venues that have sprung up. This is hosted by our expert social media manager and presenter Charlie Shakespeare.

The 'More' section gives access to lots of extra information and where you will find our industry Magazine, sharing all the industry happenings and events.
In response to UK regulatory changes in September 2017, WhichBingo was the first reviews site to issue their own Compliance Statement. This purpose of this statement was to remind and reassure all visitors and operators that we take compliance with ASA and UK Gambling Commission regulations very seriously.
Award Winning Website
We have won numerous industry awards over the years:
EGR 'Best Bingo Affiliate' – 2015, 2016, 2017 & 2019
iGB 'Best Bingo Website' – 2016, 2017 & 2018
EGR 'Best Gaming Community' – 2012
iGB 'Best Bingo Affiliate' – 2012
EGR 'Best Gaming Review Site' – 2011
Online Bingo Summit 'Best Bingo Portal' – 2008 & 2009
This makes us very proud, as it shows the consistently good quality, reliability and trustworthiness of WhichBingo no matter what changes take place in the industry. In more recent times we have been focussing heavily on our own industry recognition awards which has become the highly anticipated WhichBingo Awards mentioned above.