High Street Bingo Halls and Events
Updated November 11, 2023
It's 2022 and the face of bingo is changing faster than ever before. Traditional bingo clubs like Mecca Bingo and Buzz Bingo are being challenged for the younger players by challengers bringing a more rock and roll edge to the bingo game we know and love by the likes of Bongo's Bingo and Bingo Loco.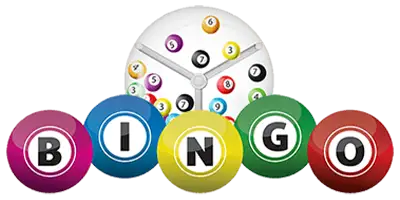 Live Bingo and Bingo Raves
It's 2022 and the face of bingo is changing faster than ever before. Traditional bingo clubs like Mecca Bingo and Buzz Bingo are being challenged for the younger players by challengers bringing a more rock and roll edge to the bingo game we know and love by the likes of Bongo's Bingo and Bingo Loco. No more will chatty vplayers be told to 'shush' by others in the room, the new generation of bingo is noisy and loud and usually involves a lot of alchohol.
What is a bingo rave?
Well, if you imagine a normal rave with lots of people, lots of booze and lots of flashing lights and dancing, but throw in a set of bingo games with weird and wacky prizes then you get part of the picture. The hosts are usually bold and brash and sometimes in drag and basically almost anything goes at these events.
Check out our comprehensive list of both high street bingo halls and the new wave of bingo entertainment ventures and take your pick of which you would like to try.
---
Bada Bingo

It isn't just the new young upstarts that are getting in on the 'live bingo with a twist' action. Bada Bingo has been in the plans of operator Buzz Bingo for quite some time, but those plans got put on hold by COVID-19 just like so many other things. Friday 23rd July 2021 finally saw the project launch on the high street at the Buzz Bingo Fenton venue in Stoke.
---
Bongo's Bingo

The home of traditional bingo with a wacky twist, Bongo's Bingo offers a unique and immersive bingo experience that combines the thrill of the game with raves, audience participation, dancing and wild partying. Right now, Bongo's Bingo is probably the best known and most widely available bingo rave night and a lot of work has gone in to make sure it was a success.
---
Mecca Bingo Halls

Once a catering business and dancing company managed by TV host and Miss World pageant founder Eric Morley, Mecca Bingo was established in the UK in 1961 as a means to fill up increasingly empty dance halls. Today, Mecca Bingo is the biggest National Bingo Game operator in the country, and it boasts a whopping 76 bingo clubs in cities and towns across the UK, including three in Leeds, five in London, and three in Newcastle. As well as brick-and-mortar bingo clubs, Mecca Bingo, which is owned by The Rank Group, also hosts a website for online bingo and multiple mobile apps for bingo on the go.
---
Buzz Bingo Halls

Over the course of Buzz Bingo's long history, the company's branding and ownership has gone through numerous changes. In the early 1980s, Buzz Bingo was Coral branded, and as it expanded in the early 1990s and took on Granada's chain of bingo clubs it was rebranded as Gala Clubs. The Gala clubs were sold to Caledonia Investments in 2015, and following that, in 2018, Gala became the Buzz Bingo we know and love today.
---
Club 3000 Bingo Halls

A family-run business established in 2006 by Brian Fraser, Club 3000 is today the third biggest bingo chain in the UK, boasting 19 brick-and-mortar bingo clubs in locations such as Edinburgh, Bristol, Cardiff, Liverpool and Manchester. As a relative newcomer to the bingo industry, Club 3000 has fast become the face of modern bingo.
---
Carlton Bingo Halls

Established in 1998 when George Carter, Chris Barr, Brian King and Peter Perrins bought out Taylor Clark Limited's bingo interest, Carlton Bingo today operates 10 bingo halls across Scotland and has its head office in Inverness. Carlton Bingo's bingo clubs are located in city centres and smaller towns around the country and can be found in East Kilbride, Stirling, Elgin, Inverness, and Patrick, among other places.
---
Majestic Bingo Halls

Majestic Bingo started life back in 2014, with the purchase of seven bingo premises owned by Seldis Cooper, followed by the purchase of several Top Ten Bingo Apollo Clubs. Today, Majestic Bingo is one of the biggest bingo operators in the UK, with a total of 14 bingo clubs in a variety of destinations such as Cornwall, Skegness, Castleford, Donnington and Gwynedd.
---
Merkur Bingo Halls

Merkur Bingo began life as Beacon Bingo in 1963, when it was founded by Jimmy Thomas. After the first of the company's bingo clubs opened in 1966, Beacon went from strength to strength, opening the first new build bingo club in the UK in 1978 and opening the biggest bingo club in the world in 1995 in Cricklewood.
---
Bingo Loco

Dubbed an 'entertainment phenomenon' by Lonely Planet, Bingo Loco is as far from a traditional bingo hall game as you could possibly get, and yet it still centres the thrill of bingo that we know and love. What makes Bingo Loco stand out from the crowd, however, is the fact that it transforms bingo into a theatrical, immersive, interactive experience of mammoth proportions.
---
Hijingo

A show experience and a game of bingo all rolled into one, players who try their hand at Hijingo will begin their game in The Lucky Cat Bar, enjoying drinks with friends until the timer tells them the game is about to begin. They'll then head to The Hijingo Room for a 90-minute show. Here they'll enjoy cocktails and delicious street food as they play for mind-blowing prizes against a backdrop of video and motion graphics, an epic soundtrack and a high-spec light show. If it sounds unimaginable, that's because it is!
---
Bingo That's Bonkers

If you're after a bingo experience that is as unforgettable as it is enjoyable, then Bingo That's Bonkers might be the game for you. Offering traditional bingo combined with wacky party games, rave intervals, DJs playing legendary anthems and sing-a-long tracks, special FX, state-of-the-art sound, confetti showers and drinks galore, Bingo That's Bonkers has turned the game of bingo into an experience that players will never forget.
---
Clubingo


Just like BadaBingo by Buzz Bingo before it, Clubingo is the foray into the new bingo entertainment market by the team at Majestic Bingo. The aim is to provide the best night in town you can get and consists of crazy bingo nights that involve live music with top DJ's and some famous name artists whenever they can.
Launched in October 2021 this is one of the newest bingo rave nights to hit the streets and while they can't give us the biggest names like Lady GaGa and Ed Sheeran they can go the next best things and bring us the tribute acts to provide the music people love alongside some fun bingo games.
---
LOL Bingo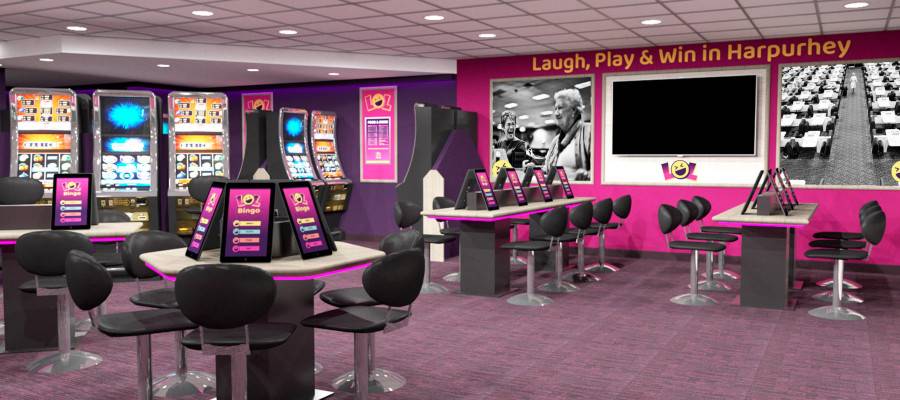 LOL Bingo aims to bring the buzz back for players who seek a smaller, cosier, friendlier place to play bingo.
The brainchild of two entrepreneurs with over 50 years of experience in the bingo industry, LOL Bingo has been in the pipeline for many years of careful planning, with the aim to offer bingo players flexibility to pop in for 10 minutes or stay all day if they wish to.
Bogan bingo

Bogan Bingo is an experience unlike any other, in which a pair of Australian hosts with wild haircuts and a penchant for classic rock music turn the game of bingo into something altogether louder and more raucous than it has ever been before!
You can find Bogan Bingo events bringing an Aussie-themed party to venues all over the world, with more than 500 shows taking place every year in Australia, Canada, South Africa and the United Kingdom.
While bingo remains at the heart of the experience, Bogan Bingo is as much about comedy, blasting rock hits at high volumes, and hilarious 80s fashion as it is about winning the somewhat ridiculous prizes that the hosts put up for grabs.
Whether you find a Bogan Bingo event taking place in your local pub, nightclub or student union, you can be guaranteed a hard-rocking, memorable night of high-octane fun.
Dabbers Bingo

Dabbers Social Bingo was created with the aim of catapulting the game of bingo into the 21st century and creating extravagant experiences that would draw in new audiences.
After opening the UK's first built-for-purpose contemporary bingo hall in East London, Dabbers Bingo has gone from strength to strength as players relished the chance to play bingo for luxurious all-expenses-paid holidays and huge cash prizes while enjoying cocktails and live comedy shows.
The success of Dabbers Bingo has led to its arrival in cities outside of London, and players in Acton, Margate and Coventry have embraced the concept, which includes a variety of different bingo games and a high-quality food and drink selection at every venue.
Dabbers Social Bingo has something for everyone, and whether you've been playing bingo all your life or you want to try it for the first time, you will find your needs are catered for by the experienced entertainment team behind Dabbers Bingo.
Drag Bingo

Ever since the idea of having drag queens host games of bingo to raise money for AIDS charities came about in the 1990s, this match made in heaven has been delighting players the world over with the most fabulous games and the sassiest banter.
You can find drag bingo taking place almost anywhere, with events taking place every week throughout the world. When you make your drag bingo debut, you should be prepared for plenty of lip-syncing, dance-offs, and banter for days as your extravagant hosts deliver bingo games with a dose of raunchy humour. Drag bingo is all about expressing yourself, so get dressed up in whatever your heart desires and get ready to dab for your life as you discover the joyful combination of drag queens and bingo!
Musical Bingo

Created in 2007 by experiential event specialist Johnny Unknown, Musical Bingo has grown into a hugely popular event and one of London's foremost interactive club nights. In a city that now boasts a vast range of choice for people looking for a night out with a twist, Musical Bingo can pride itself on having been one of the pioneering events whose success paved the way for many others to follow.
Musical Bingo's original home is at Dabbers in Houndsditch, where events continue to take place in the shadow of The Gherkin building. The venue aimed to revolutionise bingo when it opened in 2018, saying it would "replace cups of tea with cocktails; bingo callers with comedians; and dreary prizes with incredible experiences".
Dabbers certainly achieved that when it invited Musical Bingo to start hosting events through its doors, and its success spawned events across London at venues including The Phoenix in the West End and The Old Queen's Head pub in Islington.
Ginger's Big Drag Bingo

Ginger's Big Drag Bingo promises "balls, babes and bingo" but delivers much more on its regular nights where revellers can win big prizes, get rowdy to party anthems, and compete for glory in team games, dance-offs and outrageous competitions.
The original venue for Ginger's bingo extravaganza is Kachette in East London's trendy Shoreditch district, and the atmospheric interiors of the venue itself are an ideal place to enjoy some games, glitter, and one hell of a show.
The success of Ginger's Shoreditch shows has led to Big Drag Bingo hitting the road and lighting up venues all over London and beyond, and she kept bingo lovers happy during the coronavirus pandemic with her lockdown-busting Big Drag Bingo virtual events.
Blingo Hip Hop Bingo

Blingo is similar in concept to Bogan Bingo, but in place of AC/DC and Bon Jovi there is Run DMC and the Beastie Boys, and instead of hair-raising rock antics there are lip-sync battles and dance-offs, all against the backdrop of "an all killer, no filler hip-hop and RnB soundtrack".
The hosts of Blingo Hip Hop Bingo are Grandma Flash and her 87-year-old lover Harry Spelvin, who have been in the entertainment for over two decades and combine their comedy industry expertise to create an unforgettably hilarious bingo rap show.
Blingo took London by storm after its initial launch, embarking on a successful run of sold-out shows that generated widespread demand for more events. You can now book tickets for Blingo events over at HipHopBingo.com/liveshows.
DREAMBOYS DREAMBALLS BINGO

Since 1987, Dreamboys have been thrilling crowds across the UK, and the country's foremost male strip show now has its own brunch and bingo event, Dreamboys Dreamballs Bingo.
If you've been to a male strip show, you will know all about the raucous atmosphere and sizzling entertainment that punters can enjoy, and Dreamboys Dreamballs Bingo delivers an unforgettably saucy show with no shortage of balls – bingo balls that is!
live bingo news
---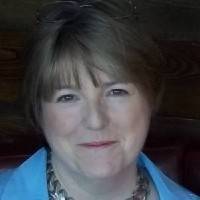 Author And Contributing Editor
Anita is a well-known bingo-lover and has been involved with online bingo since the late 1990's. She has been along for the ride and seen the industry grow and develop into what it is today. She has worked with the biggest names in the industry and has a reputation for being fair and to the point in her writing.