Using Paysafecard at online casino and bingo sites
Updated November 21, 2023
Paysafecard was established in 2000 in Austria as a "cash for the internet" platform. As the name of the company suggests, allowing users to pay safely and securely is of utmost importance to the payment service provider. More importantly, unlike paying with your debit cards or e-wallets, Paysafecard offers total anonymity which is why it's become so popular with punters playing online.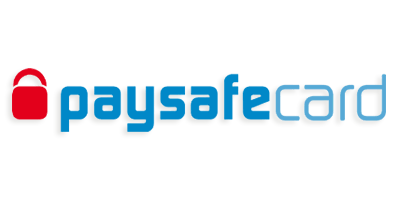 You purchase a voucher with a unique PIN code at a shop with cash or other payment methods, then make deposits at your chosen online casino with the Paysafe code. With the widespread popularity of Paysafecard bingo and casino sites, it's only fair that our experts at WhichBingo evaluate this payment system and tell you both the advantages and disadvantages you get when you pay by Paysafecard. In addition, we also recommend which are the best casinos that accept Paysafecard where you can be assured of getting the finest selection of games, bonuses, and support. So, if you want to make deposits anonymously using cash while still being able to receive a topnotch bingo or casino experience, then take a look at the table below:
Featured Paysafecard casino and bingo sites
Banking with Paysafecard
Should you still be considering if Paysafecard is the right payment platform for you, let us give you more useful information to help with your decision process.
Deposit and withdrawal times
The moment you've purchased a Paysafecard voucher, it's valid immediately. You can use it to load up your casino account and the funds will be reflected instantly. Unfortunately, withdrawing from a paid voucher isn't possible.
Ease of opening an account
One of the best things about using Paysafecard is that you're not required to register anything to transfer money into your casino account. However, you do have the option to create a Paysafecard online account where you can buy and manage vouchers as well as use it like an e-wallet. Registration is free, easy, and fast.
Fees structure
It's pretty much free to make payments at an online casino with Paysafe unless the casino itself charges a processing fee. There is a maintenance fee applied from the 7th month and this is a monthly charge. The service fee is £3 and will be automatically deducted from the remaining balance of your card. From the 13th monthly, there is a My Paysafecard maintenance fee of £5 if you have not made any transaction from your card in the previous 12 months. If you want to refund your card there is a redemption fee of £6.
Our final thoughts
Paysafecard offers high security, anonymity, and convenience all within its payment platform. You don't need to have a debit card or even a bank account to use their services plus it's basically free. The downside is that you won't be able to withdraw to your voucher and high stakes players will find it inconvenient to use due to its low limit on vouchers. On the other hand, if you're not a high roller and looking for a hassle-free way to play while protecting your identity, then you should check out our recommended Paysafe bingo and casino sites now!
&hbsp;
Other Bingo Payment Methods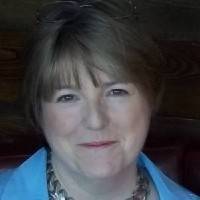 Author And Contributing Editor
Anita is a well-known bingo-lover and has been involved with online bingo since the late 1990's. She has been along for the ride and seen the industry grow and develop into what it is today. She has worked with the biggest names in the industry and has a reputation for being fair and to the point in her writing.