Browse casino & bingo sites by payment method
Updated November 21, 2023
When searching for a new bingo site to play at, one of the top priorities for players is the range of payment methods available. Most bingo sites will now provide various options so no matter whether your preference is debit cards, e-wallets, e-vouchers or pay by phone, you can choose the right payment method for you.
*As of 14 April 2020 the UK Gambling Commission banned the use of credit cards for placing bets of any kind. This applies to all online and offline gambling activities except lotteries. This includes using credit cards via ApplePay and PayPal to ensure all possible loopholes are closed.
Click on the payment logos below see more details about each one and to view all of the bingo sites which accept each payment method.
No Longer Active in UK
Most popular online payment methods
At online bingo sites, there are dozens of great payment methods to choose from. Debit cards are almost always an option but you can also find e-wallets and pre-paid options from reputable brands. Some of the biggest payment option providers you will find online include PayPal, Skrill, Paysafecard and Neteller.
PayPal

Register once with e-Wallet PayPal and you will be able to checkout or deposit quickly and safely on any online site that displays the logo. This means that you only give your details to PayPal and you don't have to input them to each site you visit. The funds will be taken from the bank account you register with PayPal.
Recommended sites that accept Paypal:
Paysafecard

Changes are coming to Paysafecard on 14th September 2021. Currently, you don't need a bank account or debit card for Paysafecard transactions. You obtain the voucher from a local shop that offers the service in denominations from £10 to £100 (more if the store has PayPoint facilities. You then log in to your chosen bingo site, access the banking section and enter the 16-digit Paysafecard pin from the voucher in deposits. This payment method only works for deposits and another payment method is needed to withdraw funds from your casino account.
Please check back after 14/9/21 as we believe after this time this system will work more like Paypal, but you still don't need a bank account.
Recommended sites that accept PaysafeCard:
Apple Pay

Unheard of a couple of years ago the online bingo world is rapidly catching up with more modern payment methods and leading the charge is ApplePay. While the older generation feel more comfortable with debit cards or the anonymity of Paypal, younger players have no reservations about using their bank account funds directly using ApplePay. It's fast, secure and simple.
Recommended sites that accept Apple Pay:
Other Popular Online Payment Methods
While some bingo sites have a smaller range of debit cards and some e-wallets available, like PayPal, others have more options available including e-vouchers and pay by phone. Wire transfer is also still a popular and simple option that you can find at most sites.
EcoPayz

EcoPayz is an e-wallet available for players to use at UK casinos. Simply deposit money into your EcoPayz account and you can then make deposits and withdrawals at your chosen casino offering this payment method. You can do this virtually plus you can also get a plastic Eco Card to withdraw funds from your EcoPayz account. There are fees associated with this payment option.
MuchBetter

MuchBetter is another e-wallet payment system where you can add funds to your MuchBetter account and then use it at the online bingo site of your choice. Simply confirm the amount you want to deposit and follow the prompt on your mobile device to transfer the money instantly. This account is free of charge.
Pay by Phone or Boku

Pay by phone and Boku are similar payment methods that allow players to make deposits via their mobile phone. It is available to players with phones from EE, Vodaphone, O2 and Virgin and players will see their deposits added to their monthly mobile phone bill or instantly deducted from their pa as you go balance. It can provide a greater degree over gambling spending with the use of pre-set limits and all transactions are confirmed via text. When using this payment option, watch out for fees set by some online bingo and casino sites as these can be as high as 15%.
Trustly

Trustly was founded in 2008 and is an e-wallet that acts as the middleman between your bank account and the online bingo site. All you have to do after selecting this payment method is to choose your bank and enter the amount you want to deposit. This will be confirmed as part of a 2 step verification and the money will then be added to your casino account. This payment method can also be used for withdrawals.
Wire Transfer

Wire transfers can still be used at online casinos today. While this payment method is not as popular for deposits, it is used commonly for withdrawals. Players can simply have their casino winnings transferred to the bank account of their choice. Some players do not opt for this payment method as there can be fees associated and it is the timeliest processing method to receive your funds.
Former UK Bingo Site Payment Methods
Over the years, there have been some payment methods that have fallen out of favour with players or simply stopped trading for other financial reasons. Some of the payment methods that you will no longer find at UK bingo sites include:
Revolut
Revolut is a payment method that used a Visa or Mastercard to help players make fast payments online and reduces fees. It was launched in 2015 and is accepted in over 130 countries around the world. Players could use this at any online casino accepting Visa or Mastercard, however, when new rules were introduced in the UK that banned credit card use at gambling sites, Revolut was no longer an option. The company itself decided not to offer its services for gambling purposes.
Entropay
Entropay was a virtual pre-paid Visa card that could be used at online casinos in the UK. Its license was withdrawn by Visa back in July 2019 across Europe and so it is no longer a valid payment method. This payment method combined Visa, e-wallets and a Mastercard debit card all in one and players could create and fund account to then make deposits at online gambling sites. While deposits were free with this service, there were fees when withdrawing cash from your casino account to your Entropay account.
Click and Buy
Click and Buy was another e-wallet that players in the UK could use, however, it ceased operation in February 2016.
Payment Priorities in Online Bingo
In late 2020, YouGov conducted a survey of 3,000 regular online gamblers. The results, presented by TrueLayer, revealed just how important speedy deposits and withdrawals are to UK players.
According to the report, a massive 82 per cent of UK players said that quick or instant withdrawals into their bank accounts were a key factor in their choice of betting provider, while 64 per cent said that they would be more inclined to trust a provider that offered instant withdrawals. It's pretty clear that fast access to their hard-earned winnings is a priority for UK players.
What's more, the survey found that regular online gamblers in the UK value providers dedicated to safe and responsible gaming, who have easily navigable websites and apps, who allow payment via bank transfer, and who provide a trustworthy sign-up process. Good cashing out facilities and friendly, easily accessible customer service also ranked highly as important factors that influenced players' choice of betting site.
Fast payouts
Slow withdrawal times, frustrating pending payments and unexpected delays are the top complaints made by frequent online gamblers in the UK. With that in mind, it is unsurprising that 82 per cent of the players surveyed claimed that fast withdrawal speeds are a key contributing factor to their choice of gambling or betting provider. In fact, speedy access to winnings is so important to players that 55 per cent of them said they would consider switching to a gambling website or app that offered instant withdrawals.
Ultimately, fast payouts benefit both the player and the gaming provider, for they encourage player loyalty, they increase the likelihood that players will deposit more money, and they develop players' trust in the brand, which leads to greater usage of the site. Without rapid withdrawals, online gambling and betting sites risk losing their valued players to those that offer instant payouts and avoid delays in cash-outs.
Fast sign-ups and top-ups
The TrueLayer survey makes it clear that UK players value two factors highly when it comes to online gambling: a secure, fast and reliable sign-up process, and a quick and easy system for making deposits. In terms of signing up to betting sites, UK survey participants said that they don't want to have to remember passwords and usernames, and they don't want to be redirected to irritating third party websites.
In addition, UK players want the sign-up process to be quick, with 30 per cent saying they are only willing to spend less than two minutes signing up and a further 39 per cent saying they are happy to spend between two and five minutes signing up, but no longer. When it comes to top-ups, UK players said that fast tops-ups were an important factor in their choice of gambling provider, with a whopping 76 per cent saying that they prioritise websites that allow players access to their deposited funds quickly.
Bank transfer over debit card
As surprising at it may be, the TrueLayer survey discovered that 7 out of 10 UK participants use the bank transfer payment method to make their deposits on gambling sites. More specifically, 58 per cent of players surveyed in the UK said that they use bank transfer most often to deposit funds, while only 12 per cent said they most commonly use a debit card to make their payments.
Online gaming providers can cater to these tastes pretty easily, by ensuring that the most popular payment methods in the UK – bank payment, followed by debit card and eWallet payment – are available on their websites. The survey shows that players are less interested in a wide range of payment options, and more concerned that their favoured payment option is actually available.
The evidence suggests that if a provider can offer instant deposits and hassle-free bank transfer payments, then their UK players are likely to be loyal to the site and impressed with its services.
Conclusion
As regular players ourselves, we know that all in all, you want only a few simple things from your chosen online gambling providers: fast deposits, withdrawals and sign-ups, a secure and reliable service, and the option to make top-ups using your favourite payment method.
Most bingo sites offer a good range of debit cards, e-wallets and e-vouchers to their players. If you are uneasy about using a debit card, there will almost always be an alternative method to choose such as PayPal, Skrill or Paysafecard that allows you to keep your sensitive banking information private.
Before joining any online casino, always take a look at the range of payment methods available so you can choose one that is right for you. We have individual information pages for all the major payment methods available at UK casinos that you can use to help make your depositing and withdrawing at casinos simple, quick and stress-free.
Latest Payment Methods News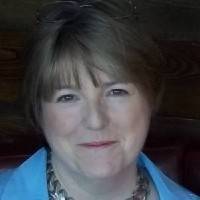 Author And Contributing Editor
Anita is a well-known bingo-lover and has been involved with online bingo since the late 1990's. She has been along for the ride and seen the industry grow and develop into what it is today. She has worked with the biggest names in the industry and has a reputation for being fair and to the point in her writing.