Overview of Bogan Bingo
Founded by Darren Hillsley from the small town of Traralgon in the state of Victoria, Australia, Bogan Bingo has grown from a quirky alternative pub night to a global phenomenon that has made Hillsley a millionaire.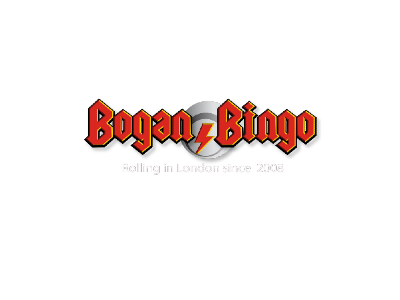 Heading into its 17th year in 2022, Bogan Bingo has successfully exported its hard-rocking bingo party all over Australia and then overseas to South Africa, to Canada, and to the United Kingdom, with more than 500 shows running every year to rapturous receptions.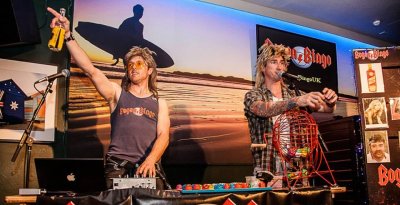 Hillsley and his rock'n'roll co-conspirators are out to prove that bingo can go with a bang thanks to their boozy, noisy, laidback Aussie-style show that gets crowds rocking to hits from AC/DC, Bon Jovi and pretty much any other bands to have sported a mullet over the years.
The whole thing is inspired by working class 1980s Australian culture, which is something that, according to Hillsley, people love to mock and celebrate in equal measure.
He told The Age: "No one really grew up in inner-city Melbourne or Sydney; most people grew up in the country or the outer suburbs, so we grew up on a diet of AM radio and preferred comfort over fashion. Bogan was just a phase we all went through. It's got nostalgia intertwined amongst it rather than shame.
"You'll often see people who grew up in the country and now live a very extravagant lifestyle but as soon as they get a few drinks in them the bogan comes out. It actually makes them more human, more accessible and more humbling. It's a good leveller."
What to expect at Bogan Bingo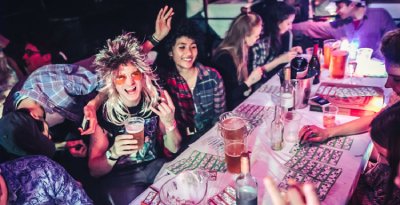 When you arrive at any venue that is playing host to a Bogan Bingo event, you will be guided to the table you have pre-booked when you bought your tickets. At your table you will find all the bingo cards and dabbers your team requires, and while some venues will provide table service you may need to go to the bar to order food and drinks at other locations.
The most striking element of Bogan Bingo is undoubtedly the hosts, who can be found on the stage of all types of venue, swigging from cans of beer, sporting bandanas and mullets, with a traditional bingo ball dispenser close by.
Bogan Bingo games
Once all the teams are settled and ready to play, one of the hard-rocking bingo callers will call the numbers, which come with a distinctly Australian twist. Expect calls such as "Number 80 – a dingo stole my baby", and number 44 dedicated to legendary crocodile hunter, Steve Irwin, who died at that age.
The caller's sidekick takes the role of DJ, blasting out classic rock hits to accompany various different calls, and there is more than a small amount of audience interaction required. The comedic callers will inform you of the rituals that come along with various numbers, and the requirement to jump up, strike a pose, and shout "BLOODY BINGO!" in your most convincing Australian accent if you get a win.
Bogan Bingo prizes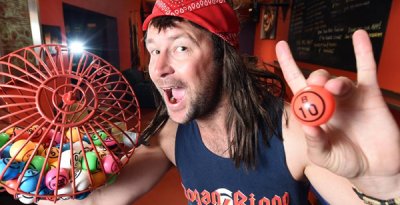 The whole affair comes with plenty of raunchy, raucous comedy, and it really is all about the laughs and the atmosphere – especially given that the prizes on offer at Bogan Bingo tend to be pretty strange to say the least! You might stand to win a Bogan Bingo poncho (better known as a bin bag), a branded dustpan and brush, or – somewhat more appealing – a holiday to Egypt! The lads like to mix it up with their own brand of trashiness and a few special treats thrown in for good measure.
Venues and tickets
Bogan Bingo has taken place at all sorts of weird and wonderful locations over the years, from pubs and clubs, to corporate events, to hen and stag nights, charity fundraisers, and university parties. The show even had a run at the Edinburgh Fringe Festival, but if you want to find out where the regular events are taking place you can head to BoganBingo.co.uk for a full schedule and links to purchase tickets.
Group bookings
When you purchase tickets for a Bogan Bingo event, reserved seating is included. If booking on behalf of a group, you will need to give a name for your group booking, under which your bingo cards and seats will be allocated.
Alternatively, members of your group can book individually, using the same group booking name, and the staff at Bogan Bingo will ensure you are all sat together at the event.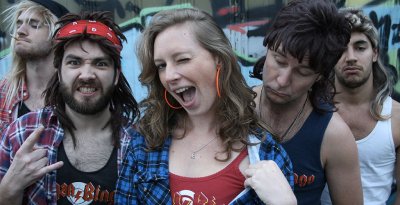 Dress code
Please note that all Bogan Bingo events are strictly 18+ and not suitable for anyone who is easily offended or of a sensitive nature. The events even have a non-obligatory but encouraged dress code: trailer trash fashion or '80s passion!
Prices
Tickets for a Bogan Bingo event cost £14 per person.
Blingo Hip Hop Bingo
Bogan Bingo has been such a roaring success that the team behind it have spawned another imaginative brainchild that is attraction similar attention: Blingo.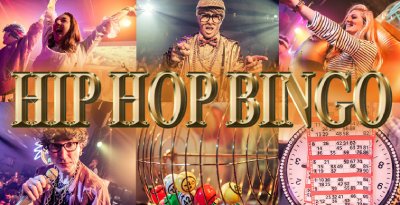 The concept is similar to Bogan Bingo, but there are hip-hop hits in place of the rock classics, and you can expect lip sync battles, dance-offs, and "an all killer, no filler hip-hop and RnB soundtrack". The hosts are Grandma Flash and her 87-year-old lover, who bring more than two decades of experience in the entertainment and comedy industry to their hilarious bingo rap show.
Blingo has taken London by storm with a successful run of sold-out shows, and you can now book tickets for Blingo events over at HipHopBingo.com/liveshows.
You can even book Blingo for your own event, and the team will bring the party to your location, including all the bingo equipment required and a sound system loaded with hip-hop classics.
Blingo games last roughly an hour, and the team regularly host an after-show DJ set with all the best party hits from the 80s, 90s and noughties.
Live Bingo News