Blingo Hip Hop Bingo
Updated November 11, 2023

Blingo Hip Hop Bingo is the brainchild of Darren Hillsley, the Australian entrepreneur who brought the world Bogan Bingo and successfully blurred the lines between a comedy night, a game of bingo, and a raucous cabaret.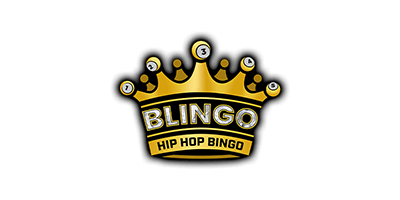 The success of Bogan Bingo, which celebrated laidback, working-class Australian culture of the 1980s, led Darren and his team to come up with a world first: hip hop bingo.
You can even book Blingo for your own private event and the hip hop team will bring the party to wherever you are, including all the bingo equipment required and a sound system loaded with hip-hop classics.
What to expect at Hip Hop Bingo
To use the words of the event organisers themselves, attendees of Blingo Hip Hop Bingo events can expect: "a balls-to-the-wall, non-stop megamix of bingo, beats and more bling than you can throw a zimmer frame at in this hip hop/RnB comedy gameshow mashup."
Hip Hop Bingo games and prizes
Blingo Hip Hop Bingo keeps it real when it comes to bingo games, with the surprisingly energetic OAP compère Grandma Flash taking a traditional hand-cranked bingo ball machine to every show.
The games themselves are laden with jokes and no small amount of inuendo, so perhaps think twice before taking your grandparents out to introduce them to the concept of hip hop bingo! Blingo games last roughly an hour, and the team regularly host an after-show DJ set with all the best party hits from the 80s, 90s and noughties.
The prizes on offer at Blingo are described as "a blindingly opulent array of diamond-encrusted and gold-plated prizes".
What that means in reality is something of an unpredictable mix of prizes, which at past events have included everything from a gold-plated power drill to a pretty impressive Jägermeister branded freezer!
The emphasis is on the kind of prizes hip hop legends would be proud to win, so be prepared to carry home something large-scale and outrageous.
Food and drink at Hip Hop Bingo
Tickets to Blingo Hip Hop Bingo events do not include any food or drink but, depending on the venue hosting your event, you may be able to enjoy something to eat before the games get started.
Every Blingo venue has a fully stocked bar, so you can be sure to stay refreshed while your dabber gets its swagger on!
Hip Hop Bingo online
Groups of 20 people all the way up to 1,000 people can join in the Blingo fun thanks to the hip hop bingo team's virtual entertainment solution.
Purchasing a ticket to a virtual Blingo event buys you a unique link to your very own digital bingo card that can be played on any device. You can then log onto the virtual event, where you will be greeted by a playlist of carefully curated hip hop tunes in a virtual welcome room.
After getting to know your fellow players, you're thrust into a fully interactive virtual bingo gameshow experience, including two games of bingo with a total of six prize winners, a half-time digital dance-off, and a live DJ spinning all your favourite mainstream hip hop and RnB classics.
All prizes are sent by royal mail to be distributed to winners, whose audio is brought in live on air after each win!
Book your very own private virtual Blingo event by emailing: [email protected].
Hip Hop Bingo Answers Your Questions
What is the Hip Hop Blingo experience?
Expect a remix of bingo, beats and more bling than you can throw a zimmer frame at in this Hip Hop, comedy game-show mashup.
Why is your event/show different from other live Bingo events?
Hosted by the incomparable Grandma Flash and her 87 year old lover and DJ Harry Spelvin, Blingo is an unforgettable comedy show combining bingo, Hip Hop and some of the most ridiculous and unique prizes ever seen in a bingo show.
Where did the idea for Hip Hop Bingo come from?
Blingo Bingo comes from the same creative duo who created Bogan Bingo. We wanted to bring together another comedy show using the bingo framework and love old school hip hop.
When did you begin running shows/events?
Blingo landed in April 2017 to a sold out crowd under an archway in East London. It continued that trajectory and has since performed all over the UK, Europe and even Las Vegas.
How do you see live bingo continuing to evolve in the next decade?
The appetite for unique, fun, engaging experiences will continue to grow as will the number of live bingo offerings, each with their own spin or theme on the classic game. I believe going to a bingo night will become a common monthly outing for young people.
Where did the inspiration come from for a Hip Hop bingo show?
From the name. Having brainstormed a few ideas we couldn't get past a Hip Hop Bingo show called Blingo. It was too good a name not to create a show out of. Plus we both have a love of old school Hip Hop.
Did the characters develop over time, or did you initially rehearse the content?
The characters are never fully formed until they are exposed to an audience. Initially we created and rehearsed the script of the show with an understanding of what the characters are about to set some parameters to work within but it's not until we were in front of audiences do the characters begin to take a more definite shape and style. Being a comedy show, there is a continuous movement towards refining and developing the characters and content which keeps the show in a constant state of motion.
---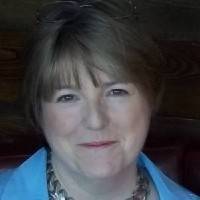 Author And Contributing Editor
Anita is a well-known bingo-lover and has been involved with online bingo since the late 1990's. She has been along for the ride and seen the industry grow and develop into what it is today. She has worked with the biggest names in the industry and has a reputation for being fair and to the point in her writing.