best BINGO AND Casino REVIEWS and offers for canada
The best welcome offers and bonuses we can find to help you get to the best sites to play.
Helping Players Find the Best Bingo Sites in canada…
We are here to help online bingo fans in Canada to find the best places to play. We want you to have fun in a safe and trusted gambling environment. We are searching out the best bingo offers for Canada players and we will be following this up with reviews of the sites making the offers so you can make informed judgements about where to play. Everyone is different and what makes a site stand out will be different for everyone. We will only bring you offers from the best bingo sites so you can then search out your favourite features when deciding where to play.
And the Best Canada Casino Sites too
Casino games are becoming more and more popular, especially with the advent of live versions of the most popular casino games like Roulette and Blackjack. We are also exploring your region for the best casino sites that offer the best bonuses and the best casino games.
The WhichBingo Brand
We are not just about words on a computer or mobile screen – we aim to offer the best insight and the best offers to players around the world. We work with trusted operators and we play the games and generally aim to understand what's going on from a business and consumer perspective.
WHICHBINGO – Since the year 2000
WhichBingo has been one of the biggest names in the UK online bingo review scene since the year 2000. For over two decades we've been a trusted friend and source of information of many thousands of players in the UK and now we are spreading that resource worldwide, starting with Canada.
Want to know which are the best bingo sites at which to play? Well, just check out our recommendations and look out for our trusted WhichBingo reviews. Want to know which sites have the best slots and countless classic casino titles? Again, just peruse the information we gather about every site we encounter.
The key people who maintain the WhichBingo site are all keen players themselves and over time have gathered enough in-depth knowledge about the industry to be considered among the biggest bingo boffins found anywhere on the globe. They are always alert to the comings and goings in the fast-paced world of bingo and casino sites and will report the news that you want to hear as soon as it breaks.
We like to think that we are the true voice of bingo online because we also encourage our readers to make an important contribution by submitting reviews of their own relating to the sites they play at.
Everything is here that any new or experienced player needs, from hot bonus offers and new game releases, to site reviews and important industry news.
THE WHICHBINGO AWARDS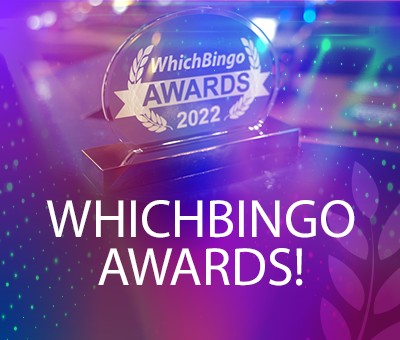 It's not easy running bingo and casino sites and keeping thousands of players happy every day! For this reason we like to recognise the achievements of the hard working brands where you play.
Each year we collect site users' votes for a number of categories, then hand out the prizes to the winners at the annual WhichBingo Awards ceremony.
Currently this is only for UK sites, but may expand to the rest of the world.
WhichBingo on Social Media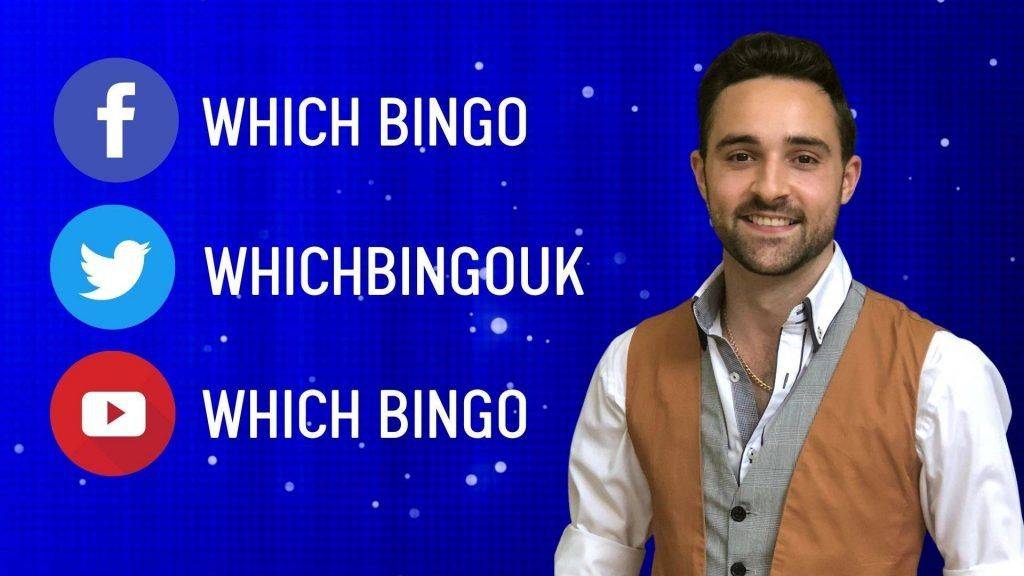 Over at the WhichBingo Facebook and Twitter channels we're constantly having fun! We regularly share the most interesting things happening on the web, as well as many interactive games and teasers. We also host countless Twitter Giveaways with your chance to win some brilliant vouchers and prizes.
Videos with Charlie Shakespeare
Our very own Charlie Shakespeare hosts regular videos over on our Facebook, Twitter and YouTube channel, including a weekly Bingo News Update, introductions to your favourite sites and interactive quizzes with the chance to win a prize. Join Charlie over on our social channels now!
The WhichBingo Magazine
We seldom take a day off when it comes to the latest happenings in the world of bingo, casino and slot sites news. If something is kicking off that we feel is likely to have any impact whatsoever on our bingo community, then we are sure to report it back to the players.
Make sure that you review the pages of our online magazine on a regular basis. Here you will not only find news about bingo, slots and casino, you'll also find interesting articles to read while you are waiting for your next game of 75-ball or 90-ball bingo to commence. Some pieces are serious and others are plain silly – we are here to entertain, after all!
Latest news
Don't just take our word for it!
Of course, any site could say 'we are the best', but we have actually been voted as 'the best' many times over the years, gathering up the following prestigious industry awards: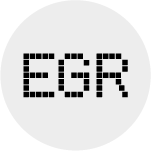 EGR Operator Award for Best Bingo Affiliate 2012, 2015, 2016, 2017 and 2019.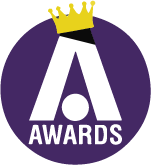 GB Award for Best Bingo Website 2016, 2017 and 2018.