Video Slots
Slots on the internet are way more fun. Especially video slots. They have all sorts of witty storylines with dazzling animations that take you on a cinematic adventure, with hidden bonus games that will open up a whole new world on your screen. There are hundreds of themes to choose from too. Some slots have themes based on your favourite movies and tv shows, others feature musicians and bands. Some are cute animals up to no good, others are based on heroic mythology. You get the idea. Video slots are full of imagination, as well as nice pockets of extra cash with their bonus games!
On this page, we'll tell you about all the special features you can expect from a good video slot, all the terminology you might come across, and the most trustworthy online casinos you can play at. Of course, we also have some of our favourite slot games that we recommend with pleasure!
Featured Video Slot
Megaways games are big news and Pragmatic Play is at the forefront of developers adding the Megaways mechanic to its biggest names. Curse of the Werewolf was recently added to the menu, joining The Dog House Megaways, Starz Megaways and Great Rhino Megaways.
Curse of the Werewolf Megaways
Curse of the Werewolf Megaways has a dynamic and fitting background track to remind you of the old-style horror movies. A peaceful and sweet village by day, but by night and the light of the full moon the Werewolf roams looking to turn everyone else into a werewolf too.
The Curse of the Werewolf video slot was released in September 2020 and follows the high volatility model favoured by Pragmatic Play. It's sure to be a popular addition to the Megaways family. Look out for Free Spins on the 6 x 6 grid that can deliver up to 46,656 ways to win and 40,976x your bet. Minimum bet is £0.10 and up to a maximum of £100. RTP is 96.5%.
Video Slots Features
Other than crazy animations, video slots also come with more features that will make your wins crazier too. Unlike the fruit machines sitting in the corner of the pub, video slots have more reels, and more paylines, plus some special features. This is what you can look forward to:
More Reels: Reels are the lines with symbols going down the screen. In a classic fruit machine, there are 3 reels. Most video slots have 5, some have even more. That means there's going to be a lot more action happening!
More Paylines: In a fruit machine, there is only one payline – match 3 symbols in the middle to win. In video slots, it's not uncommon to see 25 paylines or even more than 200, so there are more ways to win. Some games will let you choose on how many paylines you want to bet on. The paylines zigzag across the reels, and you can win with more than one payline in just one spin.
Wilds: these are symbols that can replace any other symbol to form a winning payline
Scatters: these symbols will trigger bonus games
Bonus games: this a special part of the game with extra prizes to be won. Bonus games can include special challenges, and "pick me" features where you uncover your prize from several options like in a scratch card.
Multipliers: this is a feature very common in bonus games, which will multiply you win. For example, a 2x multiplier will double your win.
Free Spins: it's exactly what it sounds like. The game will let you spin for free for a certain number of rounds.
Variation of Video Slots
There's obviously a lot of exciting stuff happening in video slots, but before we get all carried away, there are some basic variations to video slots. So here are a few things you should know to help you choose the right video slot for you.
243 ways-to-win: This is sort of like 243 paylines, but instead of paylines, all you need is to get matching symbols touching on adjacent reels to win.
Progressive Jackpots: These games are unlimited in how much the prize can be and are famous for paying out in the millions.
Fixed Jackpot: Fixed jackpot slots have a cap on the highest possible win you can win with one spin.
Where to Find the Best Video Slots
We've compiled a list of some of the best online casinos here where you can check out the best and most popular video slots. These casinos are all licensed, and have a really nice mix of games from trusted developers in the business. Most of the time, you can even play in demo mode before deciding to play for real money.
Conclusion
There's a lot of variety and a lot of fun to discover in the world of video slots. They're loaded with crazy features that open up secret games, all delivered in beautiful and lively animations. Of course, there's also the chance to win some cash while kicking back on these games. With the right games, the prizes can be huge. They're super easy to play too and all you need to do is press the Spin button. It's even easier than bingo! See for yourself why so many players love spinning these reels during their down time.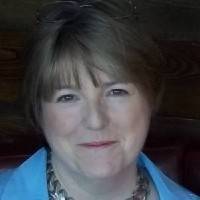 Author And Contributing Editor
Anita is a well-known bingo-lover and has been involved with online bingo since the late 1990's. She has been along for the ride and seen the industry grow and develop into what it is today. She has worked with the biggest names in the industry and has a reputation for being fair and to the point in her writing.