Mobile Slot Sites
Gone are the days when you have to be tethered to your desktop or laptop computer to enjoy the stimulating thrill that online slots give you. Thanks to the advancement of mobile technology, you can now access your favourite reel games at any time and anywhere.
All you need to have is a smartphone or tablet that's connected to the internet and you can enjoy a wide spectrum of slots ranging from classic 3-reels to modern video slots.
The demand for gaming on the go has been increasing exponentially in the past few years. To keep up with this, slot developers make sure that they always have a mobile-friendly version whenever they launch a new game. Now, you don't ever have to miss a chance to get in on the action. With mobile slots, standing in a long queue or waiting for your friend to show up won't be a bother anymore because you'll always have entertainment available at your fingertips, not to mention getting a shot at becoming a millionaire playing on a progressive jackpot game.
How we rate our mobile casinos
Every good online casino will have a mobile version and it could be cumbersome to get through all of them to find the perfect mobile gaming site. This is where WhichBingo swoops in and saves the day! We find the best mobile slots sites by testing them against a very strict set of criteria and only bring the best ones to you.
To ensure the accuracy of the information we gather, we make use of both primary and secondary research methods. Data are collected via a variety of ways including the use of anonymous accounts, real player reviews, and direct communications with the casinos. We utilise the information we collected to rate mobile casinos based on many benchmarks like the quality of their games selection, mobile friendliness, bonuses available, ease of banking, and the level of customer service, just to name some.
The Top 5 Mobile Slots
Although there are a vast number of mobile slots available on the market, they aren't created equal. Some slots work better with a desktop computer while others might have lacklustre features. We have made a list of our top picks of mobile reel games which provide flawless gameplay on a mobile device with a touchscreen plus superior features, graphics, and sounds. Here's a list of our top picks for mobile slots UK players just can't get enough of:
Vikings Go to Hell by Yggdrasil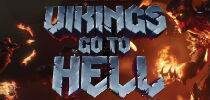 Vikings Go to Hell is an epic slot that works fantastically well on mobile devices, even on portrait mode. The award-winning software provider has packed a lot of action into this Norse-themed mobile slot where many features will help you win big including multipliers, free spins, re-spins, sticky wilds, and added wilds.
Finn And the Swirly Spin by NetEnt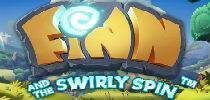 Let Finn, the adorable leprechaun, help you find huge wins in this mobile-friendly slot which gives a great RTP of 96.62%. The graphics and gameplay are just amazing and leave no room for complaints. Furthermore, there are many fun features that will keep things exciting like Dragon Destroy Randoms, Starfall Wilds, and Magic Transform Symbols.
Mega Moolah by Microgaming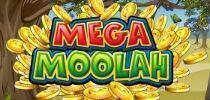 This list wouldn't be complete without mentioning the famous Mega Moolah, which not only is the online slot that has given out the largest jackpot payout in history but has also generated the biggest ever mobile jackpot win. The progressive Mega Jackpot starts at £1 million and builds up so quickly that you can expect a prize of multiple millions whenever it pays out.
Starburst by NetEnt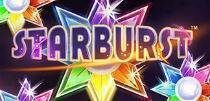 A pioneering mobile slot that remains one of the most popular even today, Starburst has successfully stood the test of time and still captures the hearts of many punters across the world. On mobile, the game works perfectly and its graphics, as well as sounds, are timeless. This is a slot with simple game mechanics yet provides many opportunities to win.
Cleopatra by IGT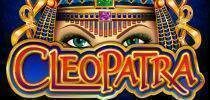 Cleopatra propels you back in time to ancient Egypt where untold gold and riches await. This hugely popular slot doesn't demand a lot from your mobile device, making it compatible with most smartphones and tablets out there, even older ones. Take a few spins on the slot wherever you are and see if you could land on five Cleopatra symbols on an active payline to take home the 10,000-coin jackpot.
Graphics requirements of mobile slots
The sophisticated HTML5 platform makes mobile slots accessible to players on virtually any smartphone or tablet, includes devices running on iOS, Android, Windows and Blackberry operating systems. There's generally no compromise to the quality of graphics and sounds when you play HTML5 slot games on modern mobile devices, as contemporary slots design is such that games automatically detect and adjust to the smaller screens of phones and tablets.
Nevertheless, for a smooth and seamless gaming experience, you should ensure that your device has been updated to the latest version of its operating system. Ideally, your phone or tablet should not be overburdened by apps, photos or music either; as long as this is the case, any modern mobile device will have the processing power to be able to handle even the most elaborate and sophisticated mobile slot games.
While it is possible to play slot games on older phones, the graphics will likely be less than optimal, with a lower frame rate and a somewhat choppy gaming experience, so you will only be able to enjoy web-based slot games at their best when you are playing on an up-to-date phone.
Installing and playing mobile slots
There are two different ways in which you can play mobile slots on your smartphone or tablet, although whether you have access to both of these options will depend on your choice of mobile slots site.
Most players today access mobile slots on their phone or tablet in web-based versions directly in the device's browser. This is a highly efficient and convenient way of playing mobile slots, as you can log in using the same credentials and account as you would at the desktop site. It also means that you are not taking up any memory on your phone, plus there is the added advantage of being able to play on any sort of any operating system, including iOS, Android, Windows and Blackberry.
In order to get the best possible performance, we would always recommend that your device has the latest software version, and that you play over a wi-fi connection whenever possible, as this will tend to provide more stable, smoother performance than when you play over 4G or 5G.
The alternative method of playing in a mobile casino is via a free downloadable app. It tends to be the case that those sites that have launched more recently don't offer an app option, as their games are entirely web-based, but a significant number of the casinos that we feature here still offer their games in iOS or Android app editions.
iOS slots apps can be downloaded from the App Store, while Android apps can be accessed in Google Play. Many sites will provide a direct link to the relevant App Store or Google Play page, or alternatively you can search for the app you want simply by typing in the name of the casino you want in the app store's search function.
Mobile slots v desktop slots – where should I play?
Not that long ago, the answer to the question as to whether playing slots on a mobile or on a desktop offered the better gaming experience was a no brainer — playing on a desktop was vastly superior. Not any longer, however.
This is because there have been significant improvements in mobile technology a result of the development of HTML5. The quality of web-based slots gameplay has improved out of sight, to the extent that slots developers now produce their newest games in versions specifically for mobile play.
In our view, therefore, there is now virtually no discernible difference in gameplay when playing mobile slots or on a desktop, in terms of graphics, sound effects or accessibility.
Given this fact, what other factors come into consideration when deciding whether to play mobile slots or on a desktop? First and foremost is the fact that mobile slots sites provide access to outstanding selections of game anywhere and at any time.
In terms of game choices, the only real drawback to playing mobile slots is that many of the earliest classic 3-reel slots, or older games developed some time before HTML5 technology came to the fore, are unlikely to be available to play as mobile slots. Otherwise, the breadth of choice available to mobile players is not significantly different to that found in the desktop version of a site. This means that progressive jackpot slots and the most visually sophisticated video slots can all be played in mobile versions that are just as engaging as the desktop editions of the games.
Casino apps v browser-based casinos
Web-based gaming has changed the way in which we access slots and other casino games on all devices, particularly mobile phones and tablets.The introduction of HTML5 technology has produced greater choice for players, as sites now host the games of multiple producers site by side, as well as greater accessibility, as web-based games enable you to play on any device, not just the one on which you have installed casino software or an app.
You will find that casino brands that have been in operation for some time will still offer mobile slots and games both via a free app and in web-based browser versions, but newer casinos are much more likely only to feature Instant Play games that can be played without the need to download a slots app.
It tends to be the case that a casino app will have a more limited selection of games than the desktop version of the same site, sometimes significantly so. On the other hand, web-based mobile sites have game selections comparable to the desktop site, and in some cases, there will even be more slots available on mobile than on desktop.
The reason for many sites moving away from casino apps — or in some cases, offering both apps and web-based mobile slots — is that players have shown that they want the greater choice and accessibility that browser-based mobile slots provide. We don't expect that casino apps will disappear completely (although it's interesting to note that many are not updated as often as you might expect), but it's likely that the dominance of web-based sites will continue to grow.
Mobile slots FAQs
Why are mobile slots not as advanced as online slots?
It might once have been the case that mobile slots are not as advanced as online slots, but this is no longer true. Games are now released in discreet mobile versions rather than being simply mobile compatible, and the gameplay quality is outstanding. In addition, mobile game's releases now occur at the same time as desktop versions (it was formerly the case that a mobile slot was released sometime after the desktop game became available).
However, what has also been interesting to observe is the way in which slots design has in fact changed to meet the growing demands for mobile slot games. This can be seen in the shift away from elaborate, complex bonus rounds played as separate games with video clips, etc., to a greater emphasis on free spin rounds that are played on the same reels as base play. This sort of gameplay is better adapted to mobile play and shows the influence that the growing demand for mobile slots has had on the design of all categories of game.
Why can I only play a small selection of slots on my mobile?
If you play mobile slots via a casino app, you will likely find that the range of games is smaller than at the desktop site (although there might not be an enormous difference in the number). This is generally the case because operators don't want their app to take up too much storage on players' devices, as this can impact on game performance.
However, if you play at a site with browser-based games, you will find that the number of mobile slots on offer is virtually identical to that which you will find at the desktop site. In fact, at sites that are aimed primarily at mobile slots players, you will often find even more games on offer than in the desktop version of the site.
Is it safe to deposit at mobile slots sites?
All of the mobile slots sites that we feature here offer players a range of safe and secure banking options (usually the same options you will be presented with at the desktop version of the site).
For instance, PayPal can be used at a large number of our recommended sites, as can e-wallets like Skrill, Netller and ecoPayz. In addition, pre-paid methods like Paysafe Card are also accepted. The advantage of the using these sorts of payment methods is that your deposits are facilitated through a third-party, which means you don't need to share nor store any of your financial information directly with the casino, reducing the risk of your being hacked or having your identity stolen.
You can also use a range of payment methods that enable you to make casino deposits via your mobile phone account, including Boku, Payforit and Siru Mobile. Any deposit that you make is added to your monthly mobile phone bill or deducted from your pre-paid balance, and you are not required to use or share any of your financial information in order to make a deposit.
Apple Pay is also becoming increasingly available at many of our recommended UK mobile casinos and is widely recognised as being a highly secure payment method.
What jackpots can I win on the go?
Just because you play mobile slots does not mean you have to miss out on playing for the biggest progressive jackpots. All of the big paying jackpot slots from the major networks are available as mobile slots, including well-known titles like Mega Moolah and Mega Fortune, as well as games in other major networks, like the IGT Mega Jackpots series.
Even if progressive jackpot slots are not for you, you can play for all of the biggest jackpots on non-networked games as well. Mobile slots have all the same paylines, bonuses and free spin rounds as you find on the desktop versions of the games, so you are never playing for smaller payouts when you play mobile slot games.
How can I stay safe when playing on my mobile?
The simplest way to stay safe when you're playing at a mobile casino is to ensure that you play at a properly accredited and regulated site.
All of the casinos that we feature here are licensed to operate by the UK Gambling Commission, the body that oversees all online gaming and betting in Britain. You should never play at any casino which is not licensed by the UKGC if you want to be sure of having a secure online gaming experience.
Similarly, we only recommend casinos that are operated out of respected and reputable gaming jurisdictions, such as the Alderney Gambling Control Commission, the Guernsey Casino Gambling Control Commission or the Malta Gaming Authority. These gambling authorities ensure that their casinos operate fairly and that there are appropriate policies in place regarding privacy and the use of your information.
Finally, we also only feature mobile casinos whose games are independently audited and tested by a third-party agency, such as TST, IGL or eCogra. They test the RNGs of slots and other games so that you can be sure they are being operated fairly, and make available to players the overall RTP of the different categories of games.
Our final thoughts
There's no doubt that mobile gaming is rapidly becoming the most popular way for UK players to enjoy slots and other casino games, and this is why all of the casinos that we feature here offer players a high quality gaming experience on phones and tablets.
Indeed, many of our featured sites can be considered mobile first casinos i.e., sites where there is a better choice of games and a more enjoyable gaming experience on offer for players on a smartphone than on a desktop or laptop. It is also safe and secure to play at the mobile sites we recommend, and UK players have a range of banking options that are both accessible and convenient.
If you are looking to play at a new UK mobile casino, make sure you check out our reviews, as our team of experts give you comprehensive information on every aspect of a site in order to help make choosing where to play a much easier task.
---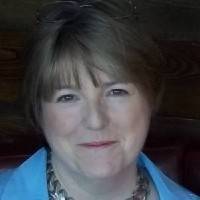 Author And Contributing Editor
Anita is a well-known bingo-lover and has been involved with online bingo since the late 1990's. She has been along for the ride and seen the industry grow and develop into what it is today. She has worked with the biggest names in the industry and has a reputation for being fair and to the point in her writing.