Online Keno
Keno is the casino game that mixes the thrill of a lottery with the excitement of bingo. A staple in Asian casinos, keno can now be played online at any time of the night or day. It's a quick-fire casino game where your chances of winning are entirely under your control. This page will introduce you to the basic concepts of casino keno, and how you can get the most from your keno play.
Here are some of the best sites going where you can play online keno:
Online keno bonuses
With much competition when it comes to online casinos, is no wonder that the best sites are willing to offer you bonuses in order to gain your custom and facilitate your online keno playing. Here are some of the best deals you might find at online keno sites.
Welcome bonuses
A welcome bonus is something a little extra for you when you commence your online keno playing career. The text of a welcome deal usually goes something along the lines of '100% bonus up to £100'. This means that if you to make a deposit of up to £100, then you would receive the same amount in bonus cash.
Welcome bonuses usually have minimum deposit limits, which are usually set at £10. This means that if deposit less than £10, then you will not receive a bonus.
Bonus money is money that you cannot withdraw, but you can use it to play keno. You can then withdraw winnings once you have met wagering requirements. A common wagering requirement is 40 times your bonus and deposit. This means you have to place wagers at the site totalling forty times the amount of your deposit added to your bonus before you can cash out any winnings.
Reload bonuses
These bonuses work in exactly the same way as welcome bonuses, except that they are offered to you once you have completed your registration and used up your welcome bonus.
Some sites offer reload bonus on your 2nd, 3rd and even 4th deposits, while others take the approach of offering weekly or monthly reload bonuses.
Free / no deposit bonuses
With some welcome bonuses, you do not even have to make a deposit in order to receive a bonus – all you need to do is complete your registration at a site.
Before you get too excited, free or no deposit bonuses are usually very small (no more than £10) and come with poor wagering conditions, such as 80 times the value of your bonus.
VIP / high roller bonuses
A VIP or high roller bonus should only be of interest to people who have the cash to splash. A typical high roller bonus may be along the lines of a 50% bonus up to £1,000. If you are interested in high roller bonuses then you will need to contact a site directly, as such bonuses are not generally well advertised.
What you need to look out in an online keno site
Not all online keno sites are brilliant, and some are definitely much better than others. Here is what you need to look out for when it comes to choosing the best online keno site.
Licensed and regulated
You will typically play keno at an online betting site, and as such you will need to make sure that the casino has the correct licensing, For a UK site, that means a licence issued to it by the United Kingdom Gambling Commission, or UKGC for short.
Any site that will accept you as a customer that does not have a UKGC licence needs to be avoided.
A variety of games from different software providers
While keno is not as popular as slots, most online casinos will have at least one version of keno, if not two or three. Options are always good, so chose an online casino site that has as many different versions of keno as you can find.
Bonuses with fair wagering requirements
A decent online casino will always have a fair range of ongoing bonuses and promotions. A site with few promos beyond the welcome bonus is another site to be avoided.
Fair wagering requirements are a must too. As a yardstick, 40 x bonus and deposit is a relatively fair wagering expectation.
The rules of keno
So, how does keno actually work? Here is a quick explanation.
Keno is half a lottery game, half a bingo game. For each keno draw, a specific number of balls are drawn from a range of numbers. The most common form of keno has a total of eighty balls, and twenty are drawn.
How many balls you choose to predict is entirely up to you. Obviously, the fewer numbers you choose to predict, then less likely you are to win, although you are likely to win more money.
Each keno game has a pay-table. The amount that you win in terms of money depends upon your original stake, the number of balls you predicted, and the number of balls that you predicted that were drawn. The following is a typical keno pay-table.
Balls Chosen
Number of balls matched
1
2
3
4
5
6
7
8
9
10
1
X2
-
-
-
-
-
-
-
-
-
2
-
X10
-
-
-
-
-
-
-
-
3
-
X2
X20
-
-
-
-
-
-
-
4
-
-
X3
X150
-
-
-
-
-
-
5
-
-
X2
X20
X300
-
-
-
-
-
6
-
-
X2
X3
X40
X1,000
-
-
-
-
7
-
-
-
X2
X4
X500
X4,000
-
-
-
8
-
-
-
X2
X4
X100
X500
X10,000
-
-
9
-
-
-
X2
X3
X10
X200
X2,000
X50,000
-
10
-
-
-
-
X2
X5
X50
X500
X20,000
X250,000
As you can work out from the table, if you were to select six balls, and you matched five balls, then you would win forty times your stake.
At a real-world casino, you would fill in a keno slip (which resembles the kind of form you fill in for the UK lotto) with your numbers and pass it to the person in charge of the keno game. Online, you simply select your numbers then click 'Play' when you are ready to see the balls drop.
Real money keno
Is it possible to win real money playing keno online?
Keno is purely a game of chance. If you are lucky then you will win, and if you are unlucky then you will lose. The important thing to remember is that keno should only be played for fun, and you should never gamble with money that you cannot afford to lose.
Is it safe to play for real money?
As long as you play at a licensed, regulated online keno site, then you, your money and your important financial details are all perfectly safe.
What is RTP?
RTP stands for 'return to player', which is the expected amount, on average over a lengthy timeframe that a player can expect to return as a proportion of the amount that he was wagered.
Generally, the RTP of keno games falls between 94 and 96 percent. When you find an online keno game, you should be able to find the RTP within the game's information pages. You should always play the games with the highest RTPs.
What are table limits?
The table limit of any keno game is the maximum bet that you can place. This varies from game to game, and from online keno site to online keno site.
Conclusion
If you are bored of bingo or lacking love for the lottery, then why not try a few online keno sites instead? It's faster than bingo and you've more chance of winning that you have with a lotto.
Sign up for one of our recommended online keno sites, and don't forget to claim any welcome bonuses you are entitled to.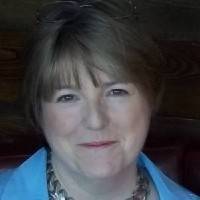 Author And Contributing Editor
Anita is a well-known bingo-lover and has been involved with online bingo since the late 1990's. She has been along for the ride and seen the industry grow and develop into what it is today. She has worked with the biggest names in the industry and has a reputation for being fair and to the point in her writing.