Online Roulette
Roulette is the most popular gambling game in the known universe! Roulette is played in casinos all over the globe, including real-world casinos up and down the length of the United Kingdom. You can also play online roulette at any of the countless online casinos that are found all over the internet.
The game of roulette originated in France but became popular in the United States before taking over the wagering world. It's a very simple game – you bet on a single number or a combination of numbers and hope that the ball lands in a slot on the roulette wheel that will win you riches! It's fun to play, as long as you remember that it's all down to luck and you should only ever gamble responsibly.
Best Roulette Casino Sites

Here are some of the top places that you can play the best online roulette UK games:
Online roulette bonuses
When it comes to online roulette, UK facing sites will, of course, want you to play roulette at their online casino. In order to get you to sign up with them, nearly every single one of them will offer you a sign-up bonus, a reload bonus or a decent VIP bonus scheme. Here's a brief explanation of some of the top-quality bonuses that you may find.
Welcome bonuses
A welcome bonus is a handshake with bonus cash! When you sign up for the first time with an online casino, you should be offered a welcome bonus on your first deposit. This will be in the form of 'a 100% bonus up to £100'. This example means that any amount you deposit as your first deposit at the site (as long as it is in excess of a minimum amount – usually £10) will be matched 100 percent with the same amount of bonus cash, up to that limit. So, with the deal mentioned if you were to deposit £50 then you would receive £50 in bonus cash.
Before you get too excited, bonus cash is not 'real' cash. You cannot, for example, withdraw it. You can simply use it at the site for wagering purposes, including (at most sites) roulette. Once you have spent your bonus cash you may have some winnings that you can then withdraw … as long as you meet wagering requirements.
Wagering requirements are usually in the form of '40x bonus and deposit'. This means you need to place wagers totalling 40 times your total deposit and bonus amount before you can cash out. In the example quoted above, this would be 40 x (£50 + £50) = £4,000. Please be aware that this is not the amount of money that you need to spend, but the amount you need to wager. You could play 400 spins at £10 per spin at roulette. You would not lose every spin of the wheel, and indeed there is a fair chance that you will come out on top. Once you have completed your wagering, your welcome bonus winnings are then ready for you to cash out.
Reload bonuses
A reload bonus works in exactly the same way as a welcome bonus, except that it is available after you have used up your welcome bonus and met wagering. Some casinos offer single reload bonuses after your welcome bonus, while others offer such bonuses on a monthly, weekly or even daily basis.
It's always good to hunt down an online casino that offers regular reload bonuses.
Free / No deposit bonuses
Some online casinos will offer you a bonus when you sign up, for which you do not even have to make a deposit. This is known as a no deposit bonus. Again, no deposit bonuses work in exactly the same way as welcome bonuses, except for three important factors
(a) you do not need to make a deposit in order to acquire one
(b) they are typical very small (usually no higher than £10) and
(c) the wagering requirements are usually quite fiendish (80x the amount of the bonus is common).
No deposit bonuses should be looked upon as a good way of trying out what's available at an online casino, as opposed to being a chance of winning some free money … although, you never know!
VIP / High Roller bonuses
A VIP or high roller bonus is a bonus designed for those people who want to get that little bit extra from a casino and they have the funds available for a really chunky bonus. A typical high roller bonus may be something along the lines of 'a 50% bonus up to £1,000 (min: £500)'. You would only be able to take up such a bonus if you had funds totalling £500 to deposit.
Most sites do not advertise their high roller bonuses, so if you want to see if an online casino will offer you one, you would need to contact the casino directly.
What should I look out for in an online roulette site?
When it comes to the sites for the best online roulette UK players can play at, it can be a little difficult to work out which sites are worthy of your cash, and which are best avoided. Here is a quick list of the factors you need to review before deciding which online roulette site you should join.
Licensed and regulated
If you are an online roulette UK player, then you can only play at online casinos that have a license from the United Kingdom Gambling Commission, or UKGC for short. Any site that accepts players from the UK that does not have a UKGC licence is doing so illegally and should be avoided.
UKGC licences are there to protect you, the player. If a site has a UKGC licence then it is properly regulated, and it uses independently-audited random number generators (RNGs) to make sure all its games, including online roulette, are fair and square.
A variety of roulette games from different software vendors
There are a few main forms of roulette (see below) and if you've never played roulette before, then you may like to try out the different forms and different games before you decide which one you like best. It helps if the online casino you are considering playing at has lots of different types of roulette, and from different vendors. Some roulette RNG games are better than others in terms of quality, graphics and sound. You should try and find an online casino that has titles made by NetEnt and Microgaming, as those two companies are considered by many to be the best in the business.
Bonuses and fair wagering requirements
All online casinos offer bonuses, but when it comes to a bonus then if a bonus looks too good to be true, then probably, it is. Casinos that offer voluminous bonuses (i.e. 200% bonuses up to £1,000) should be avoided unless they are classed as a VIP bonus. Such bonuses usually have immense wagering requirements that are impossible to meet, such as 80x bonus + deposit.
Over time you will learn how to spot a dud bonus, and how to find one that's actually worth taking advantage of.
Roulette variations
Although there are many roulette games, there are only really three main types of roulette. Here is a quick outline of all three, plus a few details about live roulette.
European roulette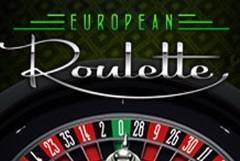 The standard form of roulette is also known as European roulette. This is a game that's played with a roulette wheel which has thirty-seven sections – the numbers 1 to 36 (half coloured red and half coloured black) plus a 0. You can bet on numbers, combinations of numbers or outside bets such as red/black and odd/even. You can bet on 0, but all outside bets lose when the ball lands in the green zero slot.
French Roulette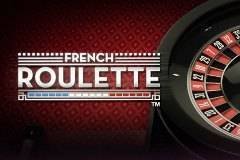 French roulette is practically identical to European roulette except in that some versions of French roulette a second 'racetrack' betting table is available. Here you can place bets designed around the position of the numbers on the wheel. For example, you could place on bet on the number 0, plus the two numbers to the left of it on the wheel, and the two numbers to the right of it on the wheel.
You can place such bets on any form of roulette, but if the racetrack betting table is available, it just makes it much easier to place your bet.
American roulette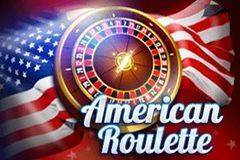 American roulette is identical to European roulette except that the roulette wheel used has thirty-eight sections – the numbers 1 to 36, a 0 and a '00'. All outside bets lose when the ball land in either 0 or '00', both of which are coloured green.
HINT: The odds of winning at American roulette are lower than the odds of winning at European or French roulette. You should always choose to play European or French roulette over American if you have the choice.
Live roulette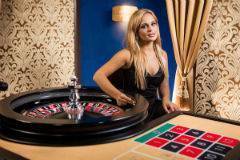 Live roulette is usually a live version of either European or American roulette. French roulette is usually not offered 'live' due to the complications of the secondary betting table. You can play live casino roulette at most sites, via your PC, laptop, desktop or smartphone.
With RNG roulette everything is controlled by the software. With live roulette, you play via a TV studio that is mocked up to look like a real-world casino, including a genuine roulette wheel that is controlled by a professionally-trained croupier. You tell the croupier what you wish to bet on via a software interface, and the croupier will then spin the ball around the wheel and announce where it lands. All bets are then paid (if winners) or gathered up (if losers) automatically.
Live roulette is your best bet if you want the best online roulette experience.
Rules
Playing online roulette is very, very simple. Once a spin has completed, all losing bets are gathered and winning bets paid out. You are then free to place bets. You can place inside bets (on single numbers or combinations of numbers), outside bets (on options such as red/black, high/low) or, if they are available, call or racetrack bets. You are free to combine different types of bet as you see fit.
In real-world or live roulette, the croupier will start the ball spinning while bets are being placed. As the ball begins to lose momentum the croupier will announce 'no more bets', meaning that the betting period is over. If you are playing RNG-based roulette then you just need to click 'OK' when all your bets are placed. The ball will then be spun.
Once the ball has landed the croupier will announce the winning colour and number, and all winning bets are paid out.
Roulette table layout

The numbers section of the roulette table is split into three columns of twelve numbers, with the 0 (and '00' if playing American roulette) at the top. You can bet on a single number by placing a chip (or chips) wholly within the square that contains the number.
You bet on combinations of numbers by placing chips on lines. If you place a chip on the line between 1 and 2, that means you are betting on both numbers. If you place a chip on the corner of 1, 2, 4 and 5 that means you are betting on all four numbers. If you want to bet on three numbers (a line) then you place your chip on the line to the left of the first number of the three you are betting on.
Outside bets have their own sections to the left of the inside bet table (American) or both sides (some European/French).
The additional betting table for some forms of French roulette looks like a racetrack, in which the numbers appear in sequence in the same arrangement as on the wheel.
Betting options
The following is a complete list of all bets available in all forms of roulette:
Inside bets
Straight up: Betting on a single number.
Split: Betting on two numbers. Not every two number combination is available.
Street: Betting on three numbers. Not every three number combination is available.
Corner: Betting on four numbers. Not every four number combination is available.
Five or basket: American roulette only. A bet on 00, 0, 1, 2 and 3.
Line: Betting on six numbers. Not every six number combination is available.
Outside bets
Column: Betting on one of the three columns of numbers available on the betting table.
Dozen: A bet on 1-12 (Premiere), 13-24 (Moyenne) or 25-36 (Derniere),
Red/Black or Rouge/Noir: Betting on a red number or a black number.
Odd/Even or Impair/Pair: Betting on an odd number or an even number.
Low/High or Manque/Passe: Betting on the numbers 1-18, or 19-36.
Call bets
Call bets are combination bets that combine several different bets to cover certain areas of the roulette wheel. The return from a winning call bet depends up which combination is the winning one. Call bets are usually only available with certain versions of French roulette.
Voisins du zero: A bet on the numbers between (and including) 22 and 25 on the wheel.
Jeu zero: A bet on the seven numbers close to zero on the wheel.
Le tiers du cylindre: A bet on the dozen numbers (and including) between 27 and 33 on the wheel.
Orphelins: A bet on the eight numbers not including in voisins du zero and le tiers du cylindre.
Neighbours: A bet on a single number, the two numbers to the left of it on the wheel, and the two numbers to the right of it on the wheel.
Finale: A bet on all numbers that end with the same digit. For example, a finale bet on 4 will cover 4, 14, 24 and 34.
Maximum: A bet on every single inside bet that contains a specific number. For example, a maximum bet on 17 includes 1 x straight up, 4 x splits, 1 x street, 4 x corners and 2 x lines.
The following is a table of all returns from inside and outside bets and the odds of winning for both European/French and American roulette:

| Bet | Return | Odds (European) | Odds (American) |
| --- | --- | --- | --- |
| Straight up | 35 to 1 | 36/1 | 37/1 |
| Split | 17 to 1 | 35/2 | 18/1 |
| Street | 11 to 1 | 34/3 | 35/3 |
| Corner | 8 to 1 | 33/4 | 17/2 |
| Basket (US) | 6 to 1 | - | 33/5 |
| Basket (European) | 8 to 1 | 33/4 | - |
| Line | 5 to 1 | 31/6 | 16/3 |
| Column | 2 to 1 | 25/12 | 13/6 |
| Dozen | 2 to 1 | 25/12 | 13/6 |
| Any Outside Bet | 1 to 1 | 19/18 | 10/9 |
Real money roulette
Is it possible to win real money playing roulette online?
It is possible, but one thing you must remember is that no matter what anyone may tell you, winning at roulette is purely down to luck. Every single spin of a roulette wheel is completely random, as are your chances of winning or being lucky. The house maintains a slight edge over its players, but the edge is so small that if you have a lucky run, then you will come out on top.
Is it safe to play for real money?
As long as you play at a UKGC licensed and regulated online casino, then your money and your important financial details are safe.
You also need to keep yourself safe by playing responsibly. Only ever gamble with money that you can afford to lose, and if you have a losing spell, walk away from the roulette table. Never add money to your account in order to try and win back what you have lost.
What is RTP?
RTP stands for 'return-to-player', which is the amount of cash that a player can expect to have left after an extended period of play. This number is only an estimate of the cash that will be won or lost, as roulette is a streaky game where players have good runs, and then bad runs. RTP is usually used as a measure of how likely a player is to win when playing one form of a game, as opposed to another.
The RTP of the majority of forms of European or French roulette is 97.3%, as the house has an edge of 2.7%. The RTP of the majority of forms of American roulette is 94.6%, which a house edge of 5.4%. Therefore it always pays to choose European or French roulette over American.
What are table limits?
The table limit of any roulette game is the maximum bet that is allowed. For example, at a standard roulette table, the table limit is £100, which means single bets in excess of £100 are not accepted.
This limit is to discourage the use of betting systems. Most betting systems do not work anyway, but some betting systems could work if players have very large bankrolls. Table limits restrict the chances of betting systems actually being successful.
Conclusion
If you fancy a bit of gambling fun, are sure that you are gambling responsibly and do not want to have to think too much about what you are doing, then roulette is the game for you. It's a game that's both entertaining and exciting, and there's always the chance that you will strike lucky and win a little bit (or a lot) of bonus cash.
Why not check out some of our recommendations and see if you are sent dizzy with the thrill of watching the roulette ball spin around and around, in the hope that it will land exactly where you want it to?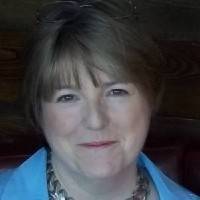 Author And Contributing Editor
Anita is a well-known bingo-lover and has been involved with online bingo since the late 1990's. She has been along for the ride and seen the industry grow and develop into what it is today. She has worked with the biggest names in the industry and has a reputation for being fair and to the point in her writing.