Casino Games
With all the fun being had playing bingo, it is only natural to venture into the exciting world of online casino games. Blackjack, roulette and baccarat are regarded as the pillars of the casino, and whilst they have a reputation for being a bit more serious than bingo, the truth is that they can also be a lot of fun with some good money to be won. Many Bingo players find luck-based games such as Roulette, slots and sic bo very similar to bingo, whilst other casino games like blackjack and poker are considered strategy games that can be mastered with a bit of practice.
On this page, we'll introduce you to all the major casino games and the best online casino sites to play them on, along with tutorials, tips and strategies. Click on any of these casinos below to get started!
Slots

The spinning reels are a top choice for many bingo players. Online slots come with more options and styles than the slot machine you might know from the days of yore.
The 3 main types of online slots are:
Classic slots: These are the ones that look like the old school fruit machines, with just 3 reels. While some game developers do spice things up a bit, the design is often simpler with just 1 to 5 paylines.
Video slots: This is the bulk of slots on the internet. Typically, there are 5 reels and paylines can go up into the hundreds, meaning that it's easier to spin a win. They're often charged with thrilling animations based on different themes ranging from movies to cute animals. Video slots also have bonus game features that can be unlocked when you spin some special symbols. Free spins and multipliers are common.
Progressive Jackpots: Sometimes just called jackpots, progressive slots are networked across different online casinos and each player contributes to a common jackpot. The one lucky person who wins that jackpot can become an overnight multi-millionaire. We really are not exaggerating.
Card Games

We're no stranger to card games! Many of us have played them since we were kids. For those who want to get more serious with it, here are the classic card games you can play on the internet.
Blackjack: This is probably one of the first "adult" card games we all learnt. Also called 21, the goal of this game is to collect a hand of cards that adds up as close to 21 as possible – but no more than that, or you'll lose right away!
Baccarat: Here you play against the dealer, or the "Banker" if you want to be professional about it. The winner is the one who collects a hand that adds up closes to 9.
Poker: Playing poker online means you don't have to wait for your mates to get together. There are lots of poker tournaments you can join round the clock, where you can play against other players from around the world, or against the computer. Caribbean Stud Poker in particular is especially hot as you can play directly against the dealer!
Roulette

Guess where the ball will land when the wheel stops spinning! This is roulette in a nutshell. Depending on whether you're playing French, European or American roulette, the wheel has 37 to 38 number slots where the ball can land, and you can bet on multiple numbers, odd or evens and all sorts of combinations.
Number Games

Bingo! Plus Keno! With bingo online, you can play against the computer or with other fans of the game from around the world. Keno is sort of like a mix between lottery and the bingo, where you can choose how many numbers you want to play with. Both often come with special jackpot prizes at online casinos.
Dice Games

Dice games are fast-paced but straightforward results. Just take a guess at what the dice might add up to, and if you're only roughly right, you win. Dice games you can play at online casinos include:
Craps: A pair of dice will be rolled, and you just have to guess what the outcome adds up to, with multiple options available!
Sic Bo: A traditional Chinese dice game, where you guess the outcome of a 3 dice roll. It's also known as "Big Small" because your guesses are based on whether the outcome is big (when the dice add up to 11 to 17) or small (when they add up to anything 10 or under).
Video Poker

Video poker is also an old casino favourite. There are all sorts of variations, but the basic game is based on 5 card draw poker, in which after the cards are dealt, you have the option to exchange cards for fresh ones from the deck. You're a winner if you get a hand that matches the winning combination to the game.
Live Casino Games
If you're looking for a proper casino experience without going to Monaco, then live casino games, aka live dealer games, may be the answer. Through a live video stream, you'll be connected to a professional dealer who's hosting elegant tables games. It can go way beyond the usual Blackjack and Roulette games too. Sometimes there are also live Wheel of Fortune or live lottery draws available!
Other Real Money Games Online
In addition to all these games we mentioned above, some casinos and slot sites will also feature online scratchcards and instant games. They're very simple to play and are loaded with gorgeous animations on top of cash prizes.
Mobile Casino Games
In the last few years, most online casinos have also made their games available through mobile technology. The graphics are smooth and sometimes the experience even more immersive. Playing slots, jackpots and live dealer games on your phone or tablet is easy as pie. Many of the casinos we recommend have free apps you can download, or you can also play directly from their website on your mobile device.
Play Casino Games for Free
If you want to test the waters with a new game, or to practice your strategy, or just to while away some time while the cake is baking in the oven, most of the casinos recommended on our site let you play their games for free in demo mode. You'll get to access all the games functions, just like in the real thing, the only difference is that you won't be able to win any real money!
Conclusion
The world of online casino games is a big one. From the iconic Blackjack and Roulette, to funny video slots, to gigantic progressive jackpots, to bingo and keno with friends on the internet, there is something for everyone at online casinos. The online casinos we recommend are all licensed for the UK (and many even beyond!) and have a great reputation among players. Most of them will also have free games you can test before playing for real money. So don't be shy, take a look and get ready to have a good time!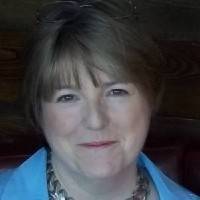 Author And Contributing Editor
Anita is a well-known bingo-lover and has been involved with online bingo since the late 1990's. She has been along for the ride and seen the industry grow and develop into what it is today. She has worked with the biggest names in the industry and has a reputation for being fair and to the point in her writing.