Recommended Online Slots Games
As a community of bingo players, slot games may come second in our list of priorities, but that doesn't mean we don't love them and have our favourites as we are sure you do too. On this page you will find all you need to know about slot games in general and some of the better ones in detail – it doesn't matter if you've been playing for years or are a first-timer, we are here to help. We update this list regularly, so remember to come back again, and check out our list to find your new favourite slot game.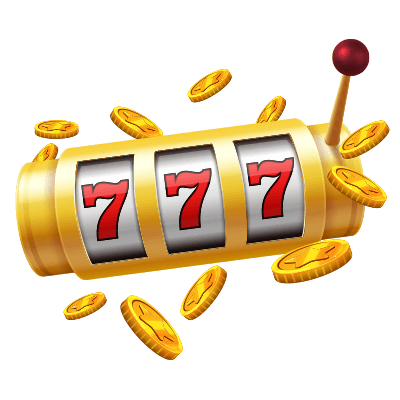 Slot Spot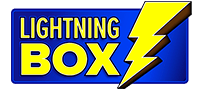 Lightning Box
Australia really is a breeding ground for hot slot game developers and one of the best to emerge has been Lightning Box. The company has been around since 2004 and has got bigger and better with each passing year.
The Lightning Box Story
From land-based slot machines where it all started, to launching into iGaming in 2008, Lightning Box has collaborated with other big brands like Microgaming Quickfire and Light and Wonder (previously SG Digital. In fact, the Light and Wonder partnership worked so well that it bought Lightning Box and brought it in-house in August 2021!
The brand is maybe best known for its portfolio of animal-themed slots. ChickenFox might be the best known, but others include Silver Lion, AstroCat, PandaPow and Lightning Gorilla.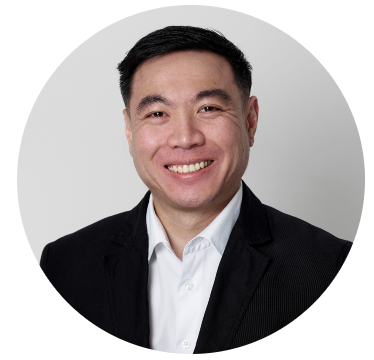 ---
In May 2022 the brand launched ChickenFox Jr and WhichBingo talked to Michael Maokhamphiou, Operations Manager at Lightning Box, to discuss this highly anticipated prequel and the challenges faced when creating a game with an established audience.
Hi Michael thank you for taking the time to talk to us, for our readers who aren't aware of Lightning Box could you tell us more about yourselves and your games?
Thank you for having me. Lightning Box was initially founded by a pair of slots aficionados who each have over 20 years of math-focused game design between them. Our Sydney-based studio has been creating slot games since 2004 and has released multiple fan favourite games.
These titles have introduced new game mechanics and features to the industry, with an emphasis on player entertainment. We develop our games across multiple platforms, from online to land-based games and everything in between. Some of our most popular games include Chicken Fox, Silver Lion and the recently released Lightning Gorilla. We are perhaps best known for our high-quality animal-themed games that have become a staple of many people's play sessions.
Your latest game Chicken Fox JR is out now – could you tell us more about this release?
Chicken Fox Jr serves as a prequel to one of the most popular games within our portfolio Chicken Fox. We decided during early development to pack this title with both new and innovative features to keep our players engaged over an extended play period.
Chicken Fox JR
The base game is played across 5×3 reels with 20 paylines filled with well-known farmyard symbols. It is also home to a wild which can substitute all other symbols in-game.
Our main protagonist (or antagonist from a chicken's perspective in game) can use his bow and arrow to shoot and upgrade low paying symbols into higher paying symbols during any base game spin and a second chance at triggering the bonus. This keeps the excitement high throughout play and allows for the base game to be as engaging as the bonus round.
What does Chicken Fox Jr's bonus round have in store for us?
The bonus game in Chicken Fox Jr is awarded for landing at least three golden eggs in the base game. However, upon the player landing two golden egg symbols, Fox Jr can be triggered to use his bow and arrow to shoot a target and award the player the additional bonus symbol needed. Eight free spins are initially awarded with more spins being unlocked for additional golden egg scatters being landed.
Once in the bonus round two additional fox wilds symbols are added to play with one also having a multiplier attached, these help in increasing wins further. All chicken symbols have an instant cash prize attached to them in the bonus round which is unlocked for landing any fox wild symbol on the game grid. Additionally, any egg symbols landed during the bonus round award even more free spins for the player, increasing the big win potential further. With enormous wins on offer for players, we are excited to see the reception the game receives upon release.
Are there any additional challenges that come from making a sequel to a popular game as opposed to a stand-alone title?
Chicken Fox has secured a loyal fan base since its release in early 2019 and we are particularly proud of this title. Its success has led to us releasing a sequel in Chicken Fox 5x Skillstar and now a prequel. There is a balancing act which must be navigated carefully when building a series of games. Of course, we want to celebrate the ground-breaking original and pay homage to it through our theme and design. We also want fans of the game to have a recognisable experience when playing the next chapter of this release.
However, Chicken Fox Jr must also distinguish itself as a unique player experience. The numerous new features present in the base game and bonus round ensures that the title has mechanics that engage both new and existing players of the growing franchise. Our game developers worked hard to ensure the design of the game felt instantly familiar as being a part of the overall Chicken Fox brand. At the same time, they added enough features for it to be distinct from the original. It is a pleasure that we now have the opportunity to create games with an established audience of players and exceeding their expectations is a driving force in all the titles we create.
What does the rest of 2022 have in store for Lightning Box?
We are excited about the rest of 2022 and have a hold and spin game on the horizon after Chicken Fox Jr closely. This will be followed by a game which will build upon the lightning respin bonus round seen in another fan favourite game Lightning Gorilla. Additionally, we will be continuing our expansion into new and existing markets via partnerships with leading operators and introducing new players to our extensive portfolio for the very first time. It's an exciting time to be in the industry as new markets open around the world and launching our products in a region which has yet to enjoy our titles is a thrilling opportunity for us.
Types of Slots
While many people associate slots with the fruit machine sitting at the corner of the pub, online slots are a whole different animal! Thanks to computer technology, game designers can let their imagination run wild, and they come up with new games with different themes much faster. Online slots are beautifully animated that can sometimes upon up additional game screens that go far beyond spinning reels into a cinematic experience. Many come with extra bonus features with more cash prizes to be won.
Online slots come in many different forms, here are the main types of games you will see:
Three-reel classic slots
These games have just 3 reels. The reels are the columns where the symbols go down the game. You win when you get 3 matching symbols crowing across the middle of all 3 reels. These are also known as fruit machines, because back in the days, the most popular symbols in these games were cherries, lemon and plums, along with the 7 and Bar symbols.
Five reel slots
Most online slots have 5 reels. This allows for greater variety in gameplay, with more paylines possible, in contrast to the singular payline in the classic slot. The majority of five reel slots are also video slots, with bonus game sequences that can be activated when you spin Scatter symbols.
Megaways slots
Developed by Big Time Gaming this type of slot took the world by storm, offering thousands of ways to win. Some have cascading reels, and most have a bonus feature that offers free spins when you hit it and rising multipliers. It has been so popular with players that most developers have taken out licences with Big Time Gaming to enable them to use the mechanism on their most popular games.
Slots with progressive jackpots
These jackpot games pay out much higher than regular online slots because they are networked together and each time someone plays, it contributes to the common jackpot, which can be won by just one person at any time. Payouts are often literally in the millions, while the smaller ones can easily add £10k to your bank account.
More Progressive Jackpot Slots Here >>
Slots with 243 ways to win
Online slots have a lot more winning combinations possible, zigzagging across the rows and reels. Sometimes it's hard to keep track. So game designers calculated what's the maximum number of paylines possible, and maths revealed it's 243. With 243 ways to win games, it's much simpler: as long as your symbols are touching across the reels, you win. In exchange for this absolute set up, 243 ways to win slots tend to have a higher minimum bet than other games.
3D slots
This used to be a really big deal when game designers started to draw amazing slots in 3D to develop a richer gaming experience. As computers got more powerful, animation has really taken off in the last decade or so and now this is something you can expect from most slot games. It's just like playing the new Nintendo or Xbox games.
What is RTP and how does it work?
Anyone who has played slots at an online casino will have come across the term RTP. This stands for return to player percentage, which is the amount (expressed as a percentage) that you can expect to receive back after playing the game for an extended period of time.
For instance, if a game has a 95% RTP, if you play over a long period of time and wager £1,000, in theory you should end up with a bankroll of £950. In a sense, RTP is another way of expressing the House Edge, so a game with a 95% RTP has an effective House Edge of 5%.
It needs to be remembered, however, that this is a theoretical calculation and the RTP is unlikely to reflect any individual's wins and/or losses when playing the game. This is because online slots are games of chance that are operated using a random number generator (RNG), and the outcome of any spin cannot therefore be predicted or influenced. The RTP also excludes major jackpot payouts, so the actual RTP you experience may be higher or lower than the theoretical rate.
The RTP on some of the most popular slots is shown below:
| GAME | RTP |
| --- | --- |
| Cleopatra (IGT) | 95.02% |
| Gonzo's Quest (NetEnt) | 96% |
| Starburst (NetEnt) | 96.1% |
| Mega Moolah (Microgaming) | 88.12% |
| Fluffy Favourites (Eyecon) | 95.3% |
| Rainbow Riches (Barcrest) | 95% |
| Bonanza (Big Time Gaming) | 96% |
| Around the Reels in 80 Wilds (Gamesys) | 95.77% |
Can you play Slots on Mobile?
The answer is Yes! Most of the most popular slots have been adapted for playing on smartphones and tablets. Some designers have even taken it a step further to take advantage of the swipe on tap features of the touchscreen on mobile devices to make the gaming experience more immersive. Even though the screen is smaller, the animation is fast, crisp, clear and smooth. Just make sure your internet connection is fast – it's usually more reliable to play on a Wifi connection than on your mobile data.
Most popular software providers
Game makers are also called software providers, especially the bigger and more established ones, as they often do more than provide just slot games to online casinos. Here are the 5 most popular software providers for UK slot players:
What are Casino slot paylines?
A payline is where you need to line up your matching symbols to win. In the classic slot, this is the line across the middle of all 3 reels. In video slots, paylines vary wildly and can go up and down the reels, but in general you will win if you have 3 matching symbols on a payline. Video slots will show their paylines in the Paytable or Info section of the game.
Video slots usually have multiple paylines – 10 or 15 paylines are popular, but they do go up to 25 or even 50. Some games will let you choose how many lines you want to bet on. Others have all the paylines active and you will be bet on them all the time.
What special features and symbols are there in slots?
The best online slots UK players can find online typically have some special symbols and features you won't find at an old fruit machine. Here are the most common special symbols you'll see:
Wilds: A Wild symbol can substitute any other symbol to form a winning payline. So if you have 2 matching symbols plus 1 Wild, then that Wild can become the 3rd matching symbol to deliver a win. However, it usually cannot substitute a Scatter symbol.
Scatters: Scatter symbols unlock bonus features. Usually, but not always, you will have to spin two or more to activate the features.
Bonus features: Bonus features come in all sorts of different forms. Sometimes you will be awarded a round of free spins. Sometimes you'll break away from the reels into 'pick me' games where you will uncover more prizes that can include cash prizes and multipliers.
Multipliers: These have the potential to deliver serious wins. It's exactly what the name suggests. They multiply your win. For example, a 2x multiplier will double your win. It's not unheard of to get multipliers in the hundredfold!
Popular Slot Features Set To Disappear
In February 2021 the UK Gambling Commission completed its review and public consultation into the safety of online slot games which are commonly be found at online casinos and bingo sites.
As a result of its findings and player feedback, the Commission decided to implement a package of changes which it hopes will offer improved levels of customer protection.
The new measures will affect the way that all online slot games are designed moving forward, with several key features that were previously available being banned.
The Commission believes that four features, in particular, put customers at risk.
Auto-Play
Images or sounds that "give the illusion of a win" when the win is less than or equal to the player's selected stake
Spin speeds of less than 2.5 seconds
Any features that speed up play or give the illusion of control over the outcome (such as buy-in features)
From 31st October 2021, all UK-licensed online operators will no longer be able to provide games with these features.
Slots that use Auto-Play features were of particular concern as they could lead to some customers losing track of time and money spent. Plus, they also make it easier for players to gamble on multiple games at the same time.
Is gambling on a slot machine random?
Yes, slot machines (at least the ones from trusted developers) operate randomly. That means with each spin, the chance of winning is the same. However, there is this thing called the Return to Players Rate (RTP) that is programmed into the game. This is how often the slot pays out over time. A higher RTP rate means that the game plays out more frequently than a lower one. Slots above 95% are considered to have a high RTP.
What is slot game volatility?
Slot volatility is a way of measuring the risk factor of a slot game. A low-volatility rating means you will get smaller wins more often, which means you can have fun for longer for a relatively low stake. A high-volatility game may see more spins without a win, but then a bigger win.
What are "loose slots"?
Loose slots are games that are known for their frequent payout. These are also called low volatility slots. The payouts are rarely big, but you'll see them often and they will keep your morale – and bankroll – up. Perhaps the most popular loose slot is Starburst from NetEnt.
Are there any slot strategies?
Generally speaking, due to the fact that slots payout randomly and rely on luck, there aren't really slot strategies, at least not in the scientific sense of the word. However, we do have some great tips to enhance your general gaming experience!
Slot Tips
Go for a slot with a higher RTP: Although payouts are smaller, games with a higher RTP will let you win more frequently. This is important especially for beginner players to feel the excitement of winning is well within reach. Plus the wins will help to keep your bankroll floating.
Always read the paytable: The paytable will show which symbols are the most valuable, and how much they can pay. It will also show you what bonus features are available and describe how to play them.
For large wins, play volatile games: While some of us are happy with modest but frequent wins, it has to be said there is a special thrill to winning big. If that's what you're looking for, then check out "high variance" or "volatile" games. Some patience might be required before you start raking in the cash.
Bet on all paylines: Betting on all the paylines in the game will increase your chance of a win. If you are only betting on 1 payline in a 20 payline slot, you are missing out on the 19 other ways you could win, or trigger a bonus game. It will cost you a bit more to bet on all lines, but you can usually balance your budget by setting a smaller coin size instead.
Try games with smaller jackpots: If you'd like a more realistic chance at winning a progressive jackpot, try one of the smaller jackpot games. Large jackpot games are highly competitive, and the odds aren't high. If you would actually like to win, a progressive game with a smaller jackpot won't have so many players, which means less competition for you.
Know when to stop: Finally, it's not fun when you end up losing more than you can afford. Set a budget from the beginning, and once you reach it, stop. You don't want this to affect your daily life. Most online casinos will let you set a loss limit which will bar you from further play when you've reached your preset limit.
ALL-TIME TOP SLOT GAMES
Fluffy Favourites
This is the original and one of the best from Eyecon. This slot games has been around a long time, but it is still a firm favourite with players on any site. The theme is an old-fashioned fairground and in particular the stuffed animals you can win on many of the stalls. In addition there is a crane grabber feature and the fluffy pink elephants are wild and deliver free spins if you get three or more in view. Other characters to look out for are the goldfish, giraffe, turtle, rhino, duck, and lion. This is a 25 payline game and you can play from just 1p per payline. It's bright colourful and easy to play, what more could you want?
Irish Luck™
Irish Luck is one of the original and best games from the Eyecon stable. 25 paylines and two lucrative bonus games and the opportunity for lots of free spins – what more could you want from a slot game? As you would expect from an Irish themed game there are leprechauns and shamrocks, fairies, rainbows and overflowing pints of beer. The shamrock is wild and substitutes for all symbols except the fairy and leprechaun scatters and three or more of these wild symbols delivers free spins too. Available at Slot Games
Starburst
This must be one of the simplest slot games ever invented with 5 reels and just 10 paylines, but it remains a player favourite and you will often find it featuring in the welcome offers of all the top slots sites. Starburst from NetEnt is a 'pays both ways' slot game and the only feature is the expanding Starburst wild that can appear on reels 2,3 and 4. When this appears it expands t fill the three rows of the column it appears in, it is wild and it also creates a respin for the possibility of an additional win.
Bonanza – MEGAWAYS™
Bonanza was the first of the MEGAWAYS™ series developed by Big Time Gaming. This game breaks all the boundaries set before for slot games and can create up to 117,649 winning ways and its unlimited multiplier bonus feature. The gold mining theme works really well and fits with the cascading reel functionality – when you win the winning symbols explode and down come new symbols in their place for the possibility of even more wins! Big Time Gaming wanted to push the boundaries of slot game technology and they have succeeded.
Slots Games News
Conclusion
Online slot games have a lot to offer players in terms of jackpots and big bonuses, with lots of free spins too. The trouble is that there are hundreds of different games to play, on hundreds of different sites. Finding the best slot games and offers yourself can be very tricky.
With games coming in all sorts of different themes and with different features and bonus games, online slots is a whole new universe to discover. Hopefully, with our experts' detailed guide to online slots, you should now feel more than knowledgeable and comfortable about these games. Most slot sites and online casinos will let you play these games for free in demo mode, so you can get a taste of how things work before playing to win real money. Give things a spin for yourself at one of the trusted slot sites listed here!
online slots faqs
Is it legal to play slots online?
It is entirely legal for UK slot players to play at any site that is licensed and regulated by the UK Gambling Commission. The legislation in each country or state is different, however, so players in other jurisdictions need to ensure that they are following local laws.
Can you win money playing online slots?
You most certainly can, although winning money is never guaranteed. Games are random and big payouts and jackpot wins are always possible — but should never be expected.
Which online slots pay out the most?
Each online slot has what is known as a return to player percentage (RTP), which is the amount of money, on average, returned to a player over a prolonged playing session. Most online slots have an RTP of between 85 and 95 percent.
What are the best online slots?
There are so many types of games out there, offering such a variety of gameplay features, that in the end it all boils down to personal taste. Some players prefer more straightforward gameplay, others more complex games with elaborate special features and bonus rounds — the good news is that no matter what your playing tastes are, there will be a high quality slot out there for you.
Should you max bet on a slot machine?
Betting the max means betting the maximum number of coins and the maximum number of paylines. Not only does this give you more chances of hitting winning combinations, but in some games it is the only way to win the major jackpot or access some of the bonus features.
How do I pick a good slot machine?
One of the best ways to choose a good slot machine game is to read our reviews! We cover all aspects of the gameplay (e.g., symbols, paylines, coin sizes, etc.), as well as the special bonus features, the graphics and sounds, and the overall quality of the playing experience.
Most players have games or gameplay styles that they prefer, so if you are relatively new to playing online slots, you will soon discover your own preferences and favourite titles.
What does wager mean in slots?
Your wager is the amount you spend on a single spin. This will be determined by the coin size you select, the number of paylines you play, and the number of coins you have in play on each spin.
How many lines should I play on a slot machine?
Some slots automatically have all the paylines in play on every spin, but when this isn't the case you should always choose a coin size that enables you to have the maximum number of paylines (and coins) in play.
How much can you win on penny slots?
Online slots offer players a range of coin sizes, but even when you playing with a coin size of £0.01, if you play the maximum number of coins and paylines, you can still pick up substantial payouts when playing penny slots.