Progressive Jackpots
Progressive jackpots are just like regular online slots, except that they pay out much, much more! Like ten grand to a few million pounds more. If you know how to press the Spin button on a slot, then you can play these jackpot games. So how do you get in on all this action? On this page we will explain exactly what are progressive jackpots, how they work, some tips to tipping things in your favour, as well as the most popular jackpot games where you can see if your next spin is going to be the lucky one!
What is a Progressive Jackpot?
There are slots, and then there are progressive jackpot slots. What's the difference you might ask? Well, the short answer is the jackpots have a ton more of money to be won! But a bit more seriously, progressive jackpots are slots that are networked across many different casinos, and every single bet played on the game contributes a bit to the jackpot. That's why they're also sometimes called network jackpots. Because there are so many players on the same game, the game's jackpot can very quickly roll up to thousands or even millions of pounds. The jackpot can be won at any time with just one spin.
What Are My Chances of Winning a Progressive Jackpot?
Ok, we'll be honest – it's not that high. The jackpot is big because there are lots of people playing, but only one person's spin will win it all. If lots of people won all the time, the jackpot wouldn't be able to snowball into this gigantic thing.
Slots have this thing called a hit frequency, which is roughly how often it will deliver a winning combination. Progressive jackpots have relatively low hit frequencies, but most of them will pay out every 3 to 6 months. So it's not impossible. There have been a couple of lucky Brits who literally became overnight multi-millionaires with just one super lucky spin!
Tips to Win a Network Jackpot
It's not going to be easy to win one of these biggies. That having been said, there are still a few things you could do to help yourself. Here are our top 5 tips to bagging a not-so-small fortune from jackpot slots:
Use bonuses to increase your bankroll
It might take a while before Lady Luck strikes. Well, that's why playing jackpots with bonus money is the best thing you can do. It helps you stretch out your budget to wait for that winning moment. And if you don't win, it's not a big deal because it was just free credits anyway.
Then there are smaller, less famous jackpots that have fewer players. The jackpot will be smaller, but because there are fewer players, you just upped your chances at winning. Winning something is always better than winning nothing!
Most jackpots can only be won when you bet on all lines, or only if you play with max bet. In these games, you don't want to spin for ages without placing the proper bet because you won't have any chance at winning the jackpot. So make sure you read the rules!
Watch when the jackpot is "ripe"
Jackpots generally payout between 3 to 6 months. When you see that it's been a while since the last payout, or you see that the jackpot size has grown to be unusually large (most casinos will have a live ticker to show the jackpot's size), then perhaps that can be good time to go in and start spinning.
It's easy to get carried away with the thrill of winning millions. You might just be "one spin away" from becoming a millionaire, but this can go on for many spins. To avoid burning a hole in your account and playing away your savings, fix a budget and stick with it. Bonus money is just play money and it doesn't matter, but know how much real money you can afford to lose.
Popular UK Progressive Jackpot Slots
When it comes to progressive jackpots, here are the hot choices for UK players: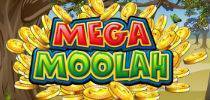 This jackpot game from Microgaming is famous for setting the world record for the biggest online slot payout ever, and you don't have to play at max bet to win. The record was set in 2015, when a British soldier took home £13.2 million after playing a few minutes at just £0.25 per spin!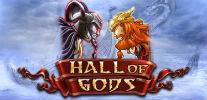 Featuring a Nordic mythology theme, this jackpot game from NetEnt also pays regularly in the millions, with the average win at about £6 million. You will have to bet on all 20 paylines in order to access the bonus feature where this treasure is stored.
Gladiator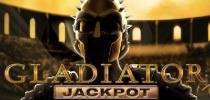 Playtech makes a ton of progressive jackpots, both big and "small". Gladiator is one of the bigger and more popular ones with an average payout at a bit over £1 million.
On top of that jackpot, the game also has lots of bonus features like free spins and multipliers that add to the fun.
Conclusion
It's quite common to take home a few thousand on jackpot games, and really exceptional wins pay out in millions. No skills or strategy are required, but you will need luck on your side. Our tip is to play jackpot games with bonus money to help you stretch out your bankroll. Not everyone is going to come out as a millionaire, but if you don't try it certainly won't be you. As the kids say, YOLO. You only live once, so give these games a shot and maybe the next millionaire might just very well be you!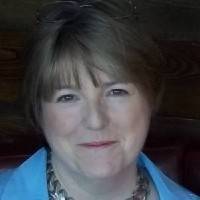 Author And Contributing Editor
Anita is a well-known bingo-lover and has been involved with online bingo since the late 1990's. She has been along for the ride and seen the industry grow and develop into what it is today. She has worked with the biggest names in the industry and has a reputation for being fair and to the point in her writing.