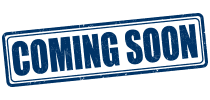 Big is the buzzword for new bingo sites that we are expecting to open over the next couple of months.
This one is purely and simply Big Bingo and we can't wait to see how they live up to that title.
Details are thin on the ground right now – there are no clues as to the platform that will be used or any kind of welcome offer.
We actually hope it might be a brand on one of the new platforms that are due to hit the market, but we could be being over optimistic
Recommended Alternatives to Big Bingo