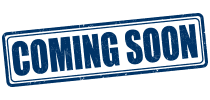 Fruity Bingo is a name that has been around for quite some time, but the original online bingo site of that name closed down a while ago. The brand new site was due to open early in 2017, but hit some snags. Then all the rules and regulations changed later in 2017 and the decision was taken to delay further until the dust has settled. May 2018 now seems the earliest likely opening date.
The name has been bought by a new operator and we understand that is will launch on a brand new platform which a much more personal touch. The Facebook page has been active for a considerable time and the operator has a box at Manchester Arena and gives away seats to top shows.
We understand Fruity Bingo is to launch on the 15Network and on Jumpman Gaming software.
The logo we have seen looks nice and we hold out high hopes for this new site. We expect the standard bonus wheel welcome offer.
It would be nice if the site had some unique features, so we will be among the first to check it out and let you know what we find.