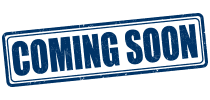 Jungle Bingo is set to open early in 2018. The Cozy platform is the one we expect it to appear on and that means a week of free bingo if you want it and a 300% first deposit bonus.
Once upon a time we could have speculated about all the cute jungle creatures we could expect to see around the site and maybe as part of the logo, but now the most we can hope for is some blurry foliage thanks to new regulations to ensure children are not attracted to the online bingo world.
At this point we don't expect to find anything different on the inside from what we are used to, being a selection of 90 ball, 80 ball, 75 ball and 30 ball bingo with an excellent selection of slot games to play too.
Recommended Alternatives to Jungle Bingo