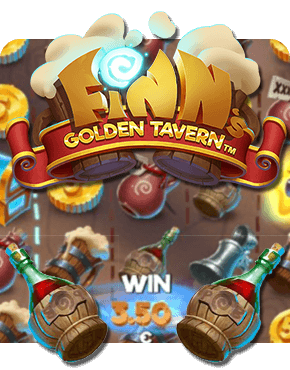 Finn's Golden Tavern Slot Review
What is it these days with sequels? If Hollywood wasn't obsessed enough already with 're-imaginings' the movie moguls are obsessed with sequels too.
Play Finn's Golden Tavern at these suggested casinos
In 2020 there's a Ghostbusters sequel that nobody asked for, and in 2019 both Zombieland and The Secret Life of Pets got sequels that were keenly anticipated by … absolutely no one.
Now it seems that slots are going the same way. Eyecon's Fluffy Favourites has now had more sequels than Jaws and Alien, and even leading innovators NetEnt has leapt onto this particular bandwagon with the 2019 release of Reel Rush 2 … and it's a bandwagon that everyone's favourite Swedish slot developers are still firmly aboard with the release of Finn's Golden Tavern.
Still, we adored the original game – Finn & The Swirly Spin – when it came out, so we're hoping that a trip to the Finn's Golden Tavern slot is one that's firmly worth our while.
How to Play
Finn's Golden Tavern is a video slot with five reels and five rows but with a difference. Instead of rolling around the reels the symbols spiral onto the playing area, creating a 5×5 grid. Whenever a player clicks the 'spin' button the current 25 symbols are replaced by 25 new ones.
Coin size ranges from 0.01 to 500.00. Each spin 'costs' a fixed ten coins. Wins are awarded for three or more identical symbols in a row anywhere on the reels. The winning symbols can be either horizontal or vertical, but not diagonal. When a win occurs the winning symbols disappear, then other symbols move up and fresh symbols spiral around to replace them. The middle symbol of the winning combination also turns into a 'gold star' wild symbol. This process continues following a win until no more wins are possible.
5 x coin symbols = total value of coins (max £125,000)
5 x 'XXX' bottle symbols = 50 coins (max £25,000)
5 x beer mug symbols = 50 coins (max £25,000)
5 x pewter mug symbols = 50 coins (max £25,000)
5 x wine bottle symbols = 50 coins (max £25,000)
Jackpot
You won't be winning a massive progressive jackpot at Finn's Golden Tavern, as this game does not have one. The most you can win is for landing five '50' value coin symbols in a row, which will win 250 coins.
Special Features
Free Spins
The first symbol that appears on the reels (albeit in the furthest position away from the centre) is the free spins chest. During a series of wins the chest will make progress around the reels. If a player succeeds in guiding the chest all the way to the centre of the playing area, then five free spins are awarded. During free spins any wilds that appear contribute towards an increasing multiplier, with five steps required to increase the multiplier from its starting position of x1 to x2, and so onwards.
Fist slam
In the main game the fist slam feature can be triggered on any non-winning 'spin'. A coin symbol is then moved so that a guaranteed win is triggered. The fist slam feature can only be triggered if there are two adjacent coin symbols in the playing area and by moving another coin, a row of at least three can be created.
Random coin feature
After all possible winning combos have been evaluated, the random coin feature may be activated. If it occurs, then any low-paying symbols in the central nine positions on the screen may be turned in coins.
Graphics and Sounds
The music is not quite as in your face as you might expect of a NetEnt game featuring their favourite nutty Irishman. The Irish-themed tune is nicely subtle, and the tavern crowd but distant rumblings, but the patrons of Finn's Golden Tavern do become a little excited when a series of wins occur, breaking out into song. Finn himself makes the odd comment, but mostly it's pretty unintelligible gibberish.
The graphics are up to the typical high standards that we've come to expect from NetEnt. Nothing less would be expected, surely?
Conclusion
It's no surprise that NetEnt have come up with yet another game that is truly innovative. If there is one slots company that takes an original concept and improves upon it, it's NetEnt.
There's one sole issue with this game – it's that wins are not common. Once you land a single combination, however, the wins tend to cascade one after the other. These lead to genuine thrills as that magic chest crawls closer and closer to the centre of the screen.
As sequels go, this is definitely 'Toy Story 2' as opposed to 'Toy Story 4'. It's a game that is genuinely entertaining with superb graphics and excellent sounds and effects. Why not head to Finn's Golden Tavern today and place your slotting order at the bar?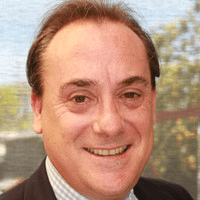 Author
Mark Angus is a professional writer and editor currently based in Adelaide and London. Mark writes on a variety of sports betting and gaming topics, most notably football and cricket (he has been a season ticket holder at Fulham for far too many years), as well as horse racing, in particular jumps racing. In addition, Mark produces website content, blogs and articles for a variety of publications, organisations and businesses, and has extensive experience in writing for all forms of online, print and broadcast media.