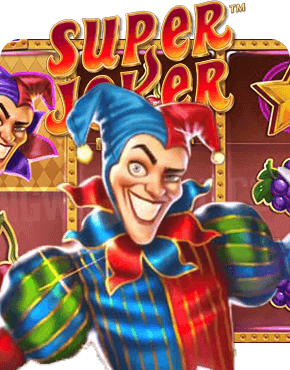 Super Joker Megaways Slot Review
Will Super Joker revolutionise 3×3 slots the way that Megaways has already revolutionised 5×3 video slots? We have to say this slot is very playable but…
Play Super Joker Megaways at these suggested casinos
Let's face it, we are all very familiar with the Megaways concept (licensed out to every online slotting company under the sun by Big Time Gaming) by now. If you are one of the rare slots players who has not played a Megaways game then allow us to explain – a slot with the Megaways concept will have six reels but on each spin, the number of symbols that can land on a reel is random, usually from two to seven. This is not consistent across the reels … for example reel one may have three symbols, reel two may have five symbols and so on.
This means that on each spin there are a random number of paylines as a Megaways slot is always an 'all ways pay' slot. If all reels max out with the maximum number of symbols then the number of paylines is a staggering 117,649.
There are now well over one hundred Megaways slots out there and more are promised in the future, but they are all becoming too become a much of a muchness … until now, as we think that Stakelogic is the first online slots company to apply the Megaways concept to a classic, 3×3 slot as opposed to the typical video slot arrangement of 5×3.
Is this unique application a Megahit or a Megamiss? Read on to find out …
How to Play
First of all, it is very easy to see how the Megaways concept has been added to this game. Although this looks like a traditional 3×3 slot, it's a Megaways slot but with only three reels. This limits the maximum number of paylines to 512, with a minimum of only 8.
Just like other Megaways slots winning symbols vanish when they form part of a win. Any symbols above them drop down to replace them and new symbols fall into the grid. This of course may trigger new wins.
All the symbols used are those available on pub fruit machines – cherries, grapes, bells and the like. The one symbol to look out for though is the joker, although you won't be laughing that much when he lands. He is a scatter symbol and if you land at least three of him anywhere on the reels you activate the SUPER WIN feature. If you land four of him you are guaranteed the biggest SUPER WIN possible.
There is also super joker mode that activates when the attached super meter is no less than twice the current bet. Each spin now costs double and winnings are collected until the meter falls back lower than twice the current bet.
Maximum wins are as follows:
3 x Sevens = 5 x bet (max £250)
3 x Stars = 1 x bet (max £50)
3 x Bells = 0.8 x bet (max £40)
3 x Grapes = 0.5 x bet (max £25)
3 x Lemons = 0.3 x bet (max £15)
3 x Cherries = 0.2 x bet (max £10)
Jackpot
This game does not have a progressive jackpot. The maximum you can win in one 'line' is £250 if you max out your stake to the top level of £50. This may seem a little tight when compared to other slots but you have to understand the Megaways concept generates up to 512 winning paylines, so multi-line wins are possible. There is also the avalanche feature which in effect gives free respins and therefore increases the likelihood of winning runs.
Bonus Features
We have already described the main bonus feature of this game in the 'how to play' section above. In all honesty, there are not a lot of bonus features available in this slot as it is limited by having only three reels. For a start, there are no wilds and no bonus games such as winning free spins.
Graphics and Sounds
There is not that much to look at when it comes to Super Joker Megaways. The symbols all have the classic look and they spin against a static background. The background changes colour when super joker modes become active but that's about it.
The music is a sort of gentle disco tune right from the 1970s. The rest of the sounds are in vogue with a slot that's at the simpler end of the slotting market.
Conclusion
So, will Super Joker revolutionise 3×3 slots the way that Megaways has already revolutionised 5×3 video slots? We have to say … maybe not. We think this slot is very playable but its long-lasting appeal is questionable. It just seems a little bit repetitive to us and we don't really get what's going on with the 'super joker' mode other than it seems to use winnings as stake money as opposed to bets.
You, however, may have a very different opinion to us about this 5×3 video slot game to which Big Time Gaming's Megaways aspect has been added under license. Why not find one of the many slots or bingo sites recommended by WhichBingo that carries this game and give it a few spins?
Note: This game has a 'Super Stake' feature that adds more bonus feature chances to the game for increased stakes, but this feature is unlikely to be available at online casinos, bingo and slots sites that have a UKGC licence.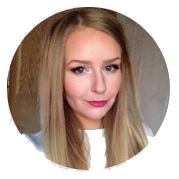 Author
Jennifer is a writer with over five years of experience in the online casino industry. She has a First Class Honours in Media and Journalism and specialises in writing online casino reviews, slot reviews and gambling news content. Digital marketing, SEO and public relations are also other areas of interest for Jennifer and she has worked across these industries before setting up her own content company.