Big Time Gaming Software Review and What It Has to Offer
Updated November 21, 2023
Who is Big Time Gaming, and have they actually hit the big time yet? It is a reputation that Big Time Gaming is working hard to improve though, and in 2019, in particular, they genuinely released some remarkable titles.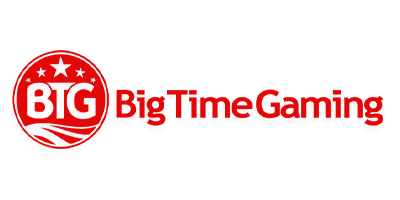 When you think about the latest and greatest online slots, casino and bingo games providers Big Time Gaming do not, as yet, have the same kind of reputation as NetEnt, Dragonfish or Microgaming.
They are also the inventor of the 'Megaways' innovation, so if you see a slot and it is branded by that Megaways moniker, then you can rest assured that the slot you are playing has been created by Big Time Gaming. There are plenty of slots that have been given the 'Megaways' treatment, such as Monopoly, Deal or No Deal and Extra Chilli, and you'll find such mega slots at countless online casinos, slots and even bingo sites. Megaways slots typically offer you an extra reel, so you have more chances of winning!
BEST BIG TIME GAMING CASINO SITES
There's lots to learn about Big Time Gaming and their Megaways range of cracking online slots so, without further ado, here are some of the very best online casinos where you can play Big Time Gaming's best titles.
Who is Big Time Gaming?
Big Time Gaming has been around for a lot longer than you probably think. The company came emerged in 2011 and are based in Sunny Hills in New South Wales, Australia. The company was the brainchild of gaming developer Nik Robinson, who founded NT Media in 1996. After selling NT Media to News International in 2005. NT Media was rebranded as 'Openbet' once it came under the News International banner, and Nik continued as Creative Director at the 'new' company until 2010.
When Nik left Openbet to create Big Time Gaming in 2011, he took Huw McIntosh with him. Huw had worked with Nik at NT Media and had continued with Openbet for five years before joining colleague Nik in his new venture.
The final piece in the Big Time Gaming puzzle fell into place when Creative Director Ian Schmidt joined the team. Ian was recruited from the same role with Rock Star Games.
Together, these three industry professionals have worked tooth and nail to create many exciting games for Big Time Gaming. After a few years of toiling so that they could be heard among all the other software developers out there, they came up with the 'Megaways' concept and the rest is online casino history!
Big Time Gaming Sites
Thanks mainly to the MegaWays concept, there are many dozens of online casino, slots and bingo sites that are happy to host most, if not all of Big Time Gaming's exceptional titles. Check out below our thoughts as to which casinos and bingo sites we consider being the worthiest of your consideration.
The Hots and Nots of Big Time Gaming
Pros:
MegaWays! ­– by far and away the best thing about Big Time Gaming is the range of Megaways titles. You can play your favourite slots with an extra reel slapped on the end and bigger prizes for winning paylines!
They are getting better and better! – It's not just the Megaways titles that have made Big Time Gaming the force that it has become today. There are plenty of 'normal' online slots for you to enjoy too, such as Haunted House, Temple of Fortune and Opal Fruits.
Created by some of the biggest names in the industry – Created by some of the biggest names in the industry – it's perhaps not surprising that Big Time Gaming is doing so well, as in Nik Robinson and Hugh McIntosh the company has some of the biggest names in the industry.
Leased by other brands – Don't get confused if you see slots by other brands using the Megaways suffix. Companies can lease the Megaways concept from Big Time Gaming to turbo-boost their own titles!
Cons:
Bingo free – if you go looking for a Megaways bingo game, then you are not likely to be successful. As of yet, Big Time Gaming haven't stepped a toe into the online bingo realm.
Not many games – not every online casino player is head over heels in love with slots. Big Time Gaming does not love casino games, though, and so far have only released scratch cards as an alternative to slots.
Other Big Time Gaming Sites
Big Time Gaming Games
Want to play Big Time Gaming's best games but don't know where to start? Well, here is a very helpful list of some of the best titles Big Time Gaming can offer you. Well, what are you waiting for?
Top Big Time Gaming Slots Games
Okay, so now you may consider yourself a bit of a Big Time Gaming guru when it comes to the very best in the kind of slots that this Australia-based company provides, but which actually are the very best? Here, in our esteemed opinion, are four slots that show precisely what Big Time Gaming is all about.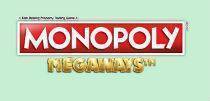 Monopoly Megaways: Fresh into the online slotting world in December 2019, Monopoly Megaways brings together the family-argument causing board game and BTG's unique Megaways concept. As per usual with a Megaways slot, there are six reels instead of the usual five, giving you … wait for it … a staggering 117,649 ways to win. As you play the game you also traverse around the Monopoly board that you know and probably love. Extra bonuses are available depending upon where you end up, and you earn houses and hotels as you play. Naturally, the more a property is worth, the grander the prizes that might land in your lap. You can also win great rewards including unlimited multipliers!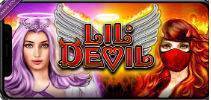 Lil' Devil: We might claim to be angels most of the time, but we all can be right little devils when the mood takes us. Why not celebrate your more mischievous side with this slightly demonic slot from Big Time Gaming? This is the fourth in the series of Big Time Gaming slots based on songs, following Danger! High Voltage, The Final Countdown and Holy Driver. Lil' Devil takes its inspiration from the 1987 release by UK rockers The Cult. Despite not being a Megaways title this game has Big Time Gaming's trademark six reels, and countless typical features such as a bonus spin round and an impressive 4,096 ways to win. You can watch with fingers crossed as 'Be My Angel' and 'Dynamite Lover' symbols land, hoping they mutate into expanding wilds.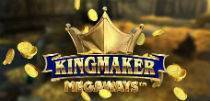 Kingmaker Megaways: Never mind the Kingmaker, you no doubt hope that this game will become the win-maker if you decide to take it for a spin. Despite being a Megaways title, this slot cannot boast as many ways to win as other titles in the series (16,807 ways to win with a potential maximum win of 24,250 coins) but that should not put you off, especially if you find contemporary slots games a little too complicated. All the symbols here are either gems or playing card symbols along with wilds. The purpose of the game is to collect as many gem multipliers as you can, and when you do score a win it is automatically multiplied by the current multiplier level you find yourself at. You can certainly trigger some big prizes!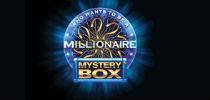 Who Wants to be a Millionaire Mystery Box: Not only has everyone seen an episode of 'Who Wants to be a Millionaire', everyone has fantasised about the questions they'd face on their way to that stellar million-pound prize. With this game, you need not fantasise any longer as you could win a stellar pot when playing, although you might not reach a million. This game is a 5×3 slot with 243 'all ways win' up to a maximum of 12,000 coins. Each spin of the reel gives you the chance of landing a 'mystery box' which will open to reveal either a regular symbol or a 2x wilds and scatters. You can also win up to 20 free spins with prize multipliers that will see you ascend the potential cash ladder.
Big Time Gaming Live Casino
One question you might be asking yourself as you become accustomed to all of Big Time Gaming's excellence is "does Big Time Gaming have its own live casino?". We can answer that question simply and without fuss – no!
Our Final Thoughts
For many years those in the know about Big Time Gaming's slots would hear that a new release was forthcoming from them and shrug their shoulders. Despite all their industry knowledge Big Time Gaming was battling against some very big boys to get their name heard over the established giants of NetEnt, Microgaming and Playtech.
Boy, how things have changed, and all thanks mainly – but not wholly – to the innovative Megaways concept. Why have a slot with five reels when you can six? It seems such a simple idea, yet it was Big Time Gaming that came up with it and now other leading brands such as Blueprint Gaming, iSoftBet and Relax Gaming are approaching Big Time Gaming so that some of their leading titles can be given the Megaways concept.
If you enjoy slots that have as many ways to win as possible then make sure that you hunt around for slots with that 'Megaways' suffix. There are no other slots with as many potential winning paylines as a Megaways slot – up to 117,649!
Lots of good things have come from Australia and it seems that there is no doubt that you can add Big Time Gaming to that list!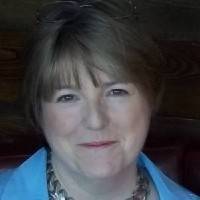 Author And Contributing Editor
Anita is a well-known bingo-lover and has been involved with online bingo since the late 1990's. She has been along for the ride and seen the industry grow and develop into what it is today. She has worked with the biggest names in the industry and has a reputation for being fair and to the point in her writing.
Latest News
---
Other Software Providers