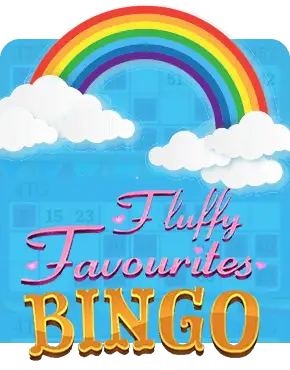 Fluffy Favourites Bingo 90 Ball
Fluffy Favourites Bingo may be a simple 90-ball bingo game, but with a couple of extras and a nice slice of variety, the minds behind this game have really come up with something that's a little extra special.
Participating Rooms
Fluffy Favourites Bingo room
Play Fluffy Favourites Bingo at these suggested casinos
What do you mean you've never heard of Fluffy Favourites? Where have you been for the past decade? Certainly not playing slots online! Fluffy Favourites is an incredibly successful online slots game from Eyecon that has a fantastic reputation for its simplicity and its, well, fluffiness. It's been so successful for Eyecon that these slotting pioneers have created various sequels, and now, those fluffy critters have hit the bingo world too with Fluffy Favourites Bingo!
We've given Fluffy Favourites the eyes down for a full house treatment, Read on to discover why we think this latest dose of super cute fluffiness is one of the best bingo games around.
---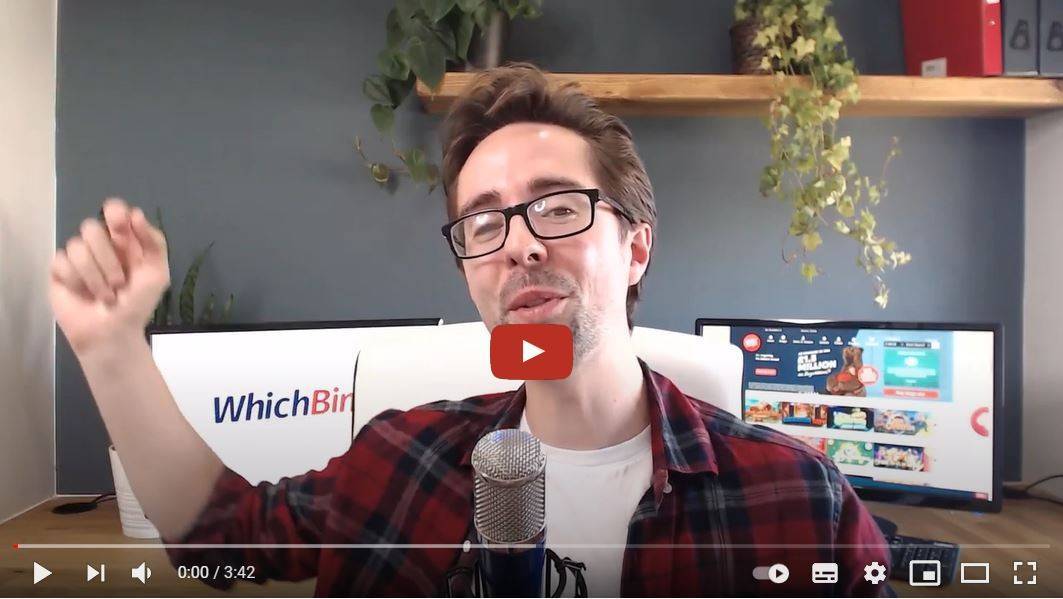 ---
How to play
The first thing you'll need to know is that Fluffy Favourites Bingo is a 90-ball progressive jackpot game. The ticket price is set by the bingo room at which you are playing, but it can be as little as 5p per card. You can buy a maximum of 100 bingo cards per game. The ticket price and max purchase vary per game of which there are several, including 'Fluffy Favourite Bargains' and 'Featuring Fluffy Favourites'.
Each card contains fifteen numbers in nine columns, with three on each line. The total prize fund (aside from the progressive jackpot) depends on the number of players involved in the game, and the number of tickets bought. There are prizes for one line, two lines and a full house, and the progressive jackpot. You may also win consolation prizes if you are just 1TG when someone calls house.
Special features
Jackpot
This game has a progressive jackpot that seeds at £1,000. Two per cent of every card bought for the Fluffy Favourites bingo game across multiple sites contributes to this jackpot. If no one wins the jackpot during a game then the jackpot rolls-over to the next game, and so on until someone finally wins it.
To win the Fluffy Favourites Jackpot you need to land a full house within 35 calls. This is a very generous jackpot game as if someone wins it, then ALL players in the bingo room at the time receive a share of the jackpot prize.
Bonus game
If you are lucky enough to win the Fluffy Favourites Bingo full house then you may also get an extra special treat that can add to your cash balance and your fluffy winnings. When the game ends and you are the only player to secure a full house, you get one spin of the bonus draw reel.
This is a three-reel slot that has plenty of fluffy symbols upon it, as well as gold coins. The aim of the bonus game is to line up three gold coins along the winning line. If you do this, you get a go on the bonus game, Cash Cascade!
This game is a 'penny falls' game that you've probably seen at seaside resorts and inland arcades up and down the country. Choose which chute in which your coin can drop and see if you can knock gold coins over the edge. The more you drop the more you win! It all adds to the fun, and the chance to win a little extra.
There's also a toy grabber feature, like with the slot game, in which you select an area for a motorized claw to descend and grab a fluffy toy. If you're successful you win a little bonus cash.
Side games
Why get bored waiting for the next bingo game to start when you can play a bingo slots side game instead? All the fluffiest slots are available – the original, the sequel and even now, Fluffy in Space! Just hit the side panel from the main game and you can fill your bingo downtime with slotting fun!
Conclusion
Everyone's favourite fluffy critters have taken over the slots world, so it would only be a matter of time before they attempted to invade the bingo realm as well! Fluffy Favourites Bingo may be a simple 90-ball bingo game, but with a couple of extras and a nice slice of variety, the minds behind this game have really come up with something that's a little extra special.
Why not get your fluffiest outfit on, head to any bingo site (such as Buzz Bingo or Sun Bingo) that has Fluffy Favourites Bingo, and get working towards that Fluffy jackpot!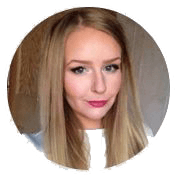 Author
Jennifer is a writer with over five years of experience in the online casino industry. She has a First Class Honours in Media and Journalism and specialises in writing online casino reviews, slot reviews and gambling news content. Digital marketing, SEO and public relations are also other areas of interest for Jennifer and she has worked across these industries before setting up her own content company.