Dreamboys Dreamballs
Updated November 11, 2023

Since 1987, Dreamboys have been thrilling crowds across the UK, and the country's foremost male strip show now has its own brunch and bingo event, Dreamboys Dreamballs Bingo.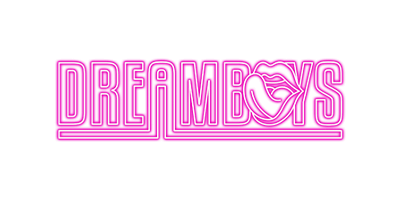 At Dreamboys Dreamballs Brunch and Bingo, the booze flows continuously while sumptuous food is served to your table, which you might glance at now and again if you can tear your eyes away from the beautiful buff boys parading the stage in various states of undress. It's nothing like the traditional bingo halls you might be picturing in your head!
You'll also need to glance your eyes down every now and again to take part in the bingo games that run throughout the event, with exciting prizes on offer and some colourful comperes calling the numbers.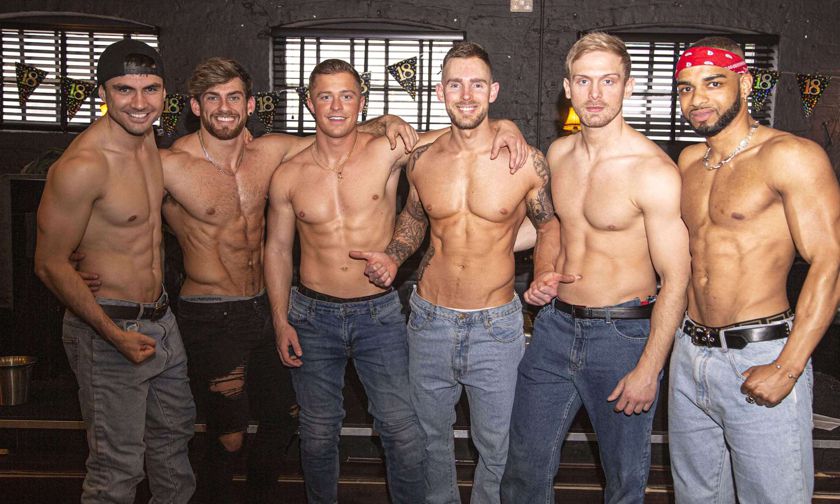 If bingo and bottomless brunch weren't enough, the Dreamboys also serve up some unforgettable sing-a-longs and dance moves, with drag queens typically in tow to help them create the perfect night of glitz, glamour and glorious fun.
Dreamboys lay claim to having appeared in more newspapers, magazines and TV shows than any other UK male strip show, propelled by the success of 90s movie The Full Monty, which gave the male stripper industry a gigantic boost. The troupe tours throughout the year, performing regular weekly club shows as well as special one-off events, and you can even book a Dreamboy or two for your very own male strippergram private event!
WHAT TO EXPECT AT DREAMBOYS DREAMBALLS BINGO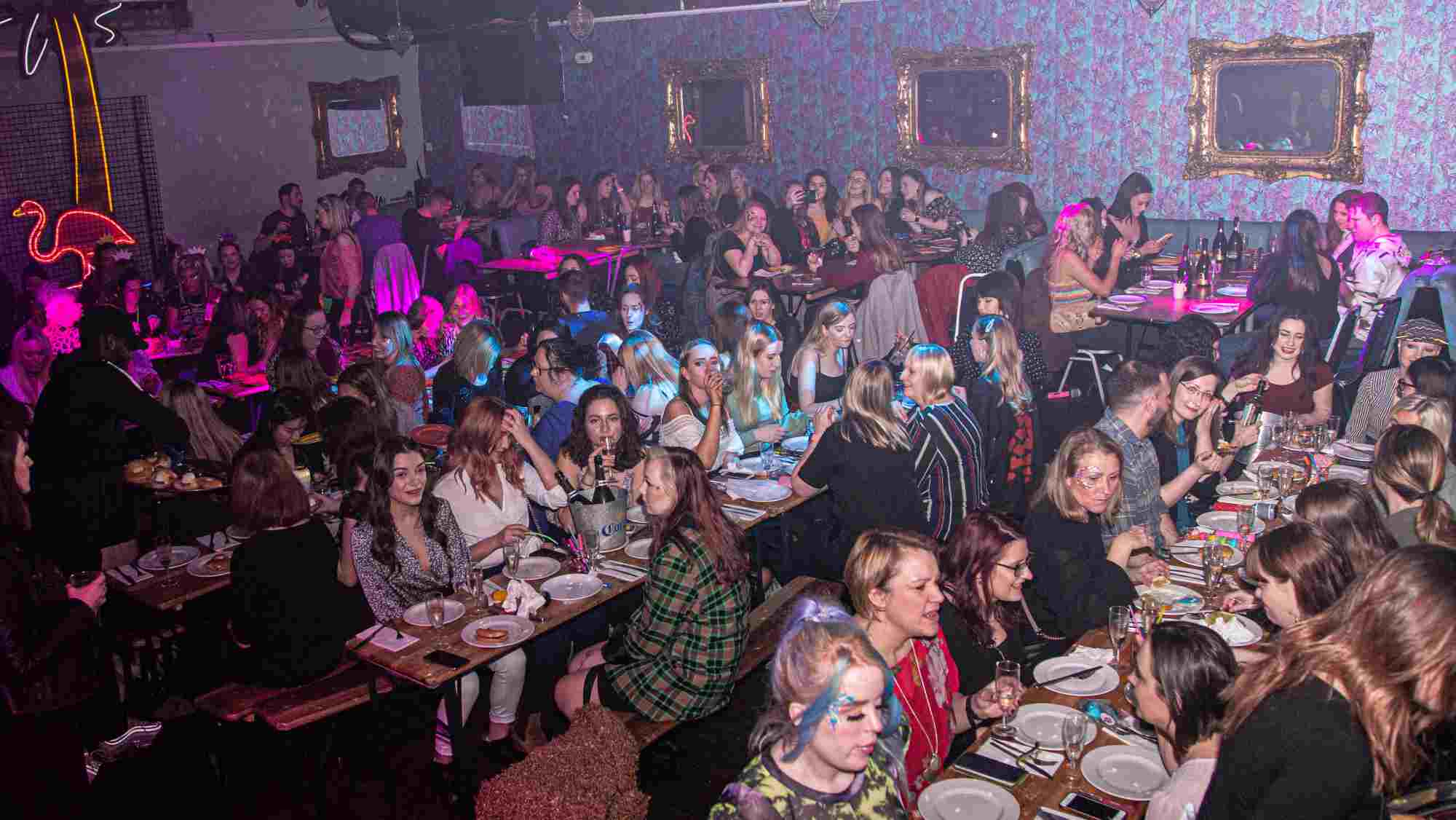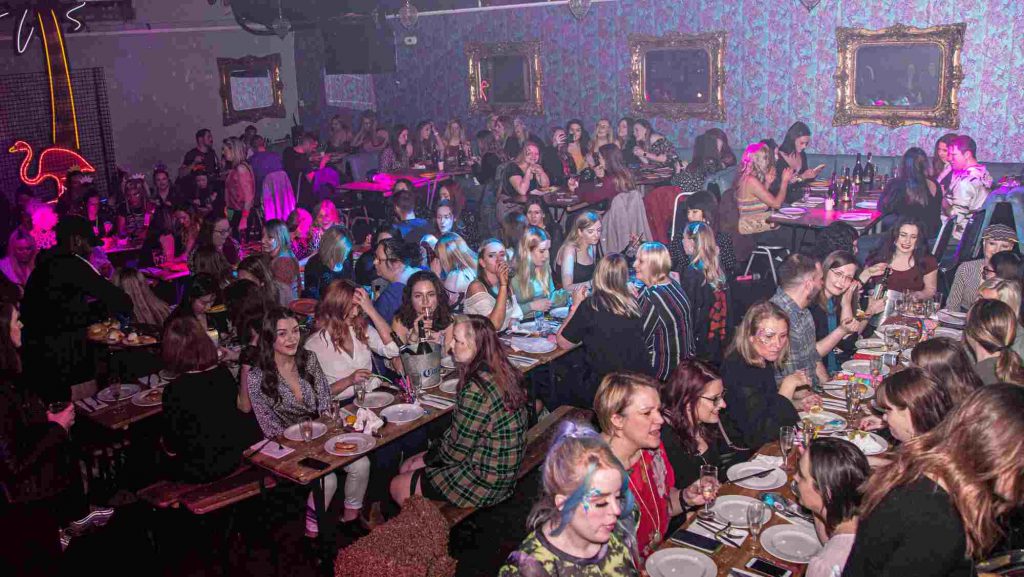 You can expect balls! And lots of them. In fact, you can expect to have a ball at Dreamboys Dreamballs Bingo, where the bottomless brunch is paired with boys who certainly aren't bottomless – and aren't afraid to prove it!
The experience is perfect if you're seeking the thrills of a raunchy night out during the convenience of the afternoon, and lovers of bingo, cocktails and hot bodies have been enjoying the Dreamboys Dreamballs Bingo experience at events hosted in Brighton and London during the last few years.
The events are suitable for anyone aged 18 upwards who enjoys chiselled torsos, cheeky humour and raunchy choreography, and if you've got experience in bingo you're at an advantage!
Whether you're on a hen do, a stag do, a birthday celebration, or just getting your night out started early, the buzzing atmosphere of Dreamboys Dreamballs will certainly get your juices flowing.
DREAMBOYS DREAMBALLS BINGO GAMES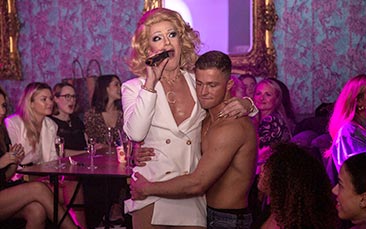 Classic 90-ball bingo games run throughout the afternoon of any Dreamboys Dreamballs Bingo and Brunch event, with the numbers called by wonderfully charismatic drag queen hostesses like Gina Grigio.
In between games there will be dazzling live performances from the Dreamboys as well as musical numbers, sing-a-longs, and endless opportunities to get up out of your set and dancing along to the soundtrack of pop bangers that will be in your head for days after.
DREAMBOYS DREAMBALLS BINGO PRIZES
Prizes vary from event to event, but winners at Dreamboys Dreamballs Bingo often find themselves being asked to come up on stage, so if your luck is in you might just find yourself getting up close and personal with a Dreamboy or two.
And whether your numbers come up or not, as part of the experience you'll be treated to a Dreamboys meet and greet where you can get your picture taken alongside some lads with abs for days and biceps to burn.
FOOD AND DRINK AT DREAMBOYS DREAMBALLS BINGO
Pizza and cocktails are the orders of the day at Dreamboys Dreamballs Bingo, and the rum punch will be flowing for a whole hour as overflowing jugs are carried from table to table. Just take your seat and the waiting staff will make sure you're topped up regularly without any effort on your behalf.
Your hosts will make sure you're fed and watered throughout the event, and you can always nip to the bar if you fancy straying from the cocktails onto something a bit different.
Delicious hot pizzas are served to your table throughout the Dreamboys Dreamballs experience, with vegetarians and carnivores catered for.
VENUES AND TICKETS
Dreamboys Dreamballs Bingo has been held at various venues in London and Brighton, with locations such as the ambient interiors of Proud Cabaret City having provided the backdrop for extravagant events attended by excited crowds.
Visit the Dreamboys website to find listings for forthcoming events and to buy tickets, which start at just £36.
Dreamboys Dreamballs Q&A – All you need to know
What is the Dreamboys Dreamballs experience?
We host over 100,000 guests at our shows a year, across all of the UK in multiple destinations. We specialise in hen parties and birthday parties and enjoy celebrating these exciting times with our guests at our shows and events.
Why is your event/show different from other live Bingo events?
We bring fun and sexy and combine the two. Our Dreamballs Bingo brunch is about celebrating, winning and having fun all at the same time, whilst sipping on delicious cocktails with your friends.
Where did the idea for Dreamballs come from?
Dreamboys has been running for 20 years but has recently been taken over by a female owner who is modernising and updating what Dreamboys is all about. We want the events to be about what women really want.
When did you begin running shows/events?
The bingo brunch is our new event which has only been running for two years. We wanted to bring something new and exciting.
How do you see live bingo continuing to evolve in the next decade?
The limit to what you can do within the time the guests are attending your event is ever expanding and technology within this is also evolving. We are excited to see how things will progress further in the future and plan to keep up to date with the trends and changes.
Why do you believe brunches are so popular in London?
London is a town where the possibilities are endless. There is fun to be had. The city where there is something for everyone. You can dance all afternoon long in central London and then head out to a swanky club in London's West End all in one day.
Live Bingo News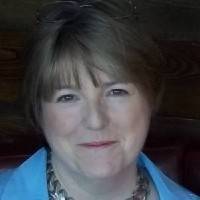 Author And Contributing Editor
Anita is a well-known bingo-lover and has been involved with online bingo since the late 1990's. She has been along for the ride and seen the industry grow and develop into what it is today. She has worked with the biggest names in the industry and has a reputation for being fair and to the point in her writing.