Ginger's Big Drag Bingo
Updated November 11, 2023

Our review of Ginger's Big Drag Bingo, taking a closer look at one of the wildest nights out London has to offer, with bingo right at its heart.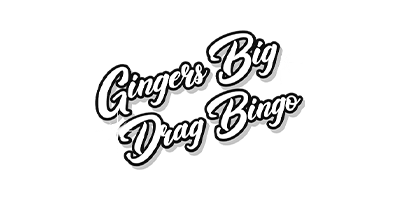 Overview of Ginger's Big Drag Bingo
Ginger Phlappage is one of the UK's foremost drag performers and Ginger's Big Drag Bingo is her glitzy bingo-meets-gameshow night that has taken London by storm.
Ginger is an entrepreneur and events specialist with an array of live shows in her repertoire, and when she's not hosting her Big Drag Bingo nights you can find her serving up Ginger's Big Drag Brunch, burning it off again at Drag Aerobics Online, and promoting Kiki: A Drag Cabaret.
She is a passionate advocate of drag as an inclusive art form where there is place for everyone to express themselves.
"Drag is exploring gender," Ginger told City University News. "It's breaking down the notions of what society deems to be male and female. It's having fun and it's not being scared to present this array of gender identity. I think we're way past female and male now."
What to expect at Ginger's Big Drag Bingo
Drag queens and bingo have always been a fabulous match, and they don't come much more fabulous – or fierce – than Ginger, who guarantees every player at her Big Drag Bingo events an unforgettable evening.
You should expect an incredibly sassy host, more edgy humour than you can shake your feather boa at, and a night of outrageous campery where nobody is spared a good mickey-taking!
There will of course be bingo, but the emphasis is as much on the games as it is on getting people up and dancing to classic pop tunes and getting involved in all sorts of hi-jinx, with prizes up for grabs all along the way.
Take your best pals, your partner, your date or your colleagues and dress as fabulous as you feel – no outfit is too over-the-top for a night with Ginger!
Ginger's Big Drag Bingo games and prizes
You'll get to play bingo to your heart's content with Ginger, who runs games for one line, two lines and a full house across the course of the evening, while skilfully and sass-fully weaving in opportunities for dance-offs, side games and hilarious competitions.
All of which gives you even more chances to win items from the array of prizes on offer at every Big Drag Bingo event. Be ready to go home with more than just amazing memories!
Food and drink at Ginger's Big Drag Bingo
Ginger's Big Drag Bingo events in Shoreditch tend to begin at the nice and early time of 6:30pm, giving players the chance to enjoy an exclusive pizza and cocktail deal before the games get going.
There is a pre-order food menu available for parties of four people or more, and players can email [email protected] to make arrangements for their group.
Ginger also offers a drinks deal with every ticket purchased, allowing you to pick up your entry and a glass of fizz for just £10. If you're coming with a group, Ginger's Group Saver bundle is priced at £50 and entitles your party to five tickets and a bottle of Prosecco.
Ginger's Big Drag Bingo online
The coronavirus pandemic and all the periods of lockdown that came with it did not stop Ginger from getting her bingo on. In fact, Ginger's Big Drag Bingo reached even more people during lockdown, thanks to the virtual events that brought all the pizzazz and excitement of a night out into people's living rooms.
Ginger's virtual Big Drag Bingo events have continued since lockdowns were lifted, allowing players from anywhere in the world to enjoy her hilarious hosting, laugh-a-minute bingo games, and special live performances.
Tickets for Ginger's virtual Big Drag Bingo events are priced from just £8, which provides you with access to the exclusive Zoom room and your very own bingo card. It does mean you need to source your own Prosecco (and ice!) but virtual Big Drag Bingo events have the potential to be every bit as explosive as those that take place in London's glitziest venues!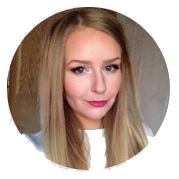 Author
Jennifer is a writer with over five years of experience in the online casino industry. She has a First Class Honours in Media and Journalism and specialises in writing online casino reviews, slot reviews and gambling news content. Digital marketing, SEO and public relations are also other areas of interest for Jennifer and she has worked across these industries before setting up her own content company.