Musical Bingo
Updated November 11, 2023

Dubbed London's ultimate interactive club night, Musical Bingo takes place at various locations around the capital and guarantees its guests a not-to-be-forgotten experience.



What to expect at Musical Bingo
Musical Bingo promises to deliver songs from your favourite genres, decades and performers in a show that takes great care to offer slick production values and a night that flows seamlessly from one high-octane moment to the next.
The show is comprised of three rounds, each of which is characterised by a particular theme and these themes vary from event to event, often tailored for a specific audience.
The Musical Bingo hall team features a gathering of talented DJs and MCs who take charge of the events, and you could find yourself being entertained by anyone from retro classics lover Jerry Bless, to self-styled washed-up 80s pop star Quint Fontana. You might also meet drag superstar Kate Butch, Canadian stand-up comedian Evan Desmerais, or working men's club pin-up Barbara Bingo.
Whichever member of the team is hosting your event will spend the night spinning quick-fire medleys of tunes that players mark off their cards instead of traditional bingo numbers.
As well as the games themselves, you can expect outrageous costumes, stage invasions, twerk-offs, confetti showers and a whole lot of dancefloor action!
Musical Bingo games and prizes
The main games of Musical Bingo, in which players mark off the songs they hear on their bingo cards and call "bingo!" if they get a full house, take on a different theme of song choices in each round. The themes are often based on a particular era of music, but the DJs like to mix things up and pick songs based on all kinds of random topics.
These main sessions are punctuated by various challenges and additional chances to win prizes. You might find yourself getting lured into a dance-off with a fellow player, or even a twerk off!
There are prizes up for grabs in the Musical Bingo sessions for completing one, two or three lines and finally the grand prize for completing a full house.
If you're lucky enough to win, you may also get the chance to choose from a range of multi choice mystery boxes rather than receiving a standard prize, and there will be opportunities to game your prize winnings on Musical Bingo's 'Killer Question'!
Food and drink at Musical Bingo
Musical Bingo is very much a night out, so you should expect the focus to be more on drinks than food but depending on the venue your event is taking place at you should be able to line your stomach before you party hard!
Events taking place at Dabbers Social Bingo feature table-service food, drinks, cocktails and bar snacks. There, you can expect dishes such as slow cooked pork sandwiches, beef burgers, fried chicken, sweet potato fries and plenty of vegan and vegetarian options.
The drinks menu is no less impressive, with espresso martinis, margaritas, negronis and other cocktails being served up alongside beers, wines, ciders, juices, and even tequila lemon jelly if you feel particularly adventurous!
Musical Bingo online
Musical Bingo has a virtual variant called Musical Bingo Cribs, which brings the experience of the live event right into your living room.
The idea was spawned during the coronavirus pandemic lockdowns of 2020 and has since become a mainstay at Musical Bingo's East London studio, where DJs and hosts broadcast games to players who come together from their homes all over the world.
To take part in any Musical Bingo Cribs event, you simply click on the bingo sites link emailed to you after you purchase a ticket. One of the Musical Bingo DJs welcomes you into an online waiting room and talks you through the rules and prizes while waiting for everyone to arrive and prepare themselves a drink.
Once everyone's ready, the DJ will start spinning the tunes direct to your home while you mark them off on your card and aim to beat rival players who could be logging on from anywhere in the world!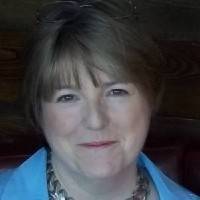 Author And Contributing Editor
Anita is a well-known bingo-lover and has been involved with online bingo since the late 1990's. She has been along for the ride and seen the industry grow and develop into what it is today. She has worked with the biggest names in the industry and has a reputation for being fair and to the point in her writing.