What's all the hype about Blackpool?
On my way back to the train station, I was asked a question by a taxi driver in Blackpool with a thick northern accent: "Why does everyone get so excited about coming to Blackpool?"
Now, I'm not sure EVERYONE gets excited about the seaside town, but what people have to understand is that, for dancers, Blackpool is the goal. It's where dreams come true.
That could definitely sound funny to some. We talk about it so much on Strictly that I'd imagine some people get tired of hearing about it. However, if you ever get the chance to go to The Tower Ballroom, you'd understand that all the hype is true.
The moment you take one step inside that beautiful place you can feel the atmosphere and the sheer history of it. Years and years of Waltzes, Cha Chas, and Quicksteps on that sprung floor. Echoes of the band playing Foxtrots and Jives…
I was lucky enough to go to the live show this week.
I've been going to Blackpool to complete twice a year my entire life, just as my parents did and my Auntie and my Grandparents. I was buzzing to be back.
The show itself was everything I expected it to be. From watching the group dances, to the music acts, to the celebs' excited faces, to the audiences being so loud that they had to turn the surrounding mics down, it was a night to remember.
So, onto the couples:
We got Craig's first 10!!! And well deserved it was too! Fleur was ELECTRIC out there and blew everyone away. I was lost for words.
I think in general though, the costumes, sets and songs all contributed to all the couples' excellent performances.
A highlight for me was Helen. If I could sum up dancing at Blackpool on Strictly Come Dancing to a wonderful live orchestra in one face, it would be Helen Skelton's face. Not only had she corrected some technical things from previous weeks but the pure enjoyment of it all just radiated from her. It was beautiful to watch.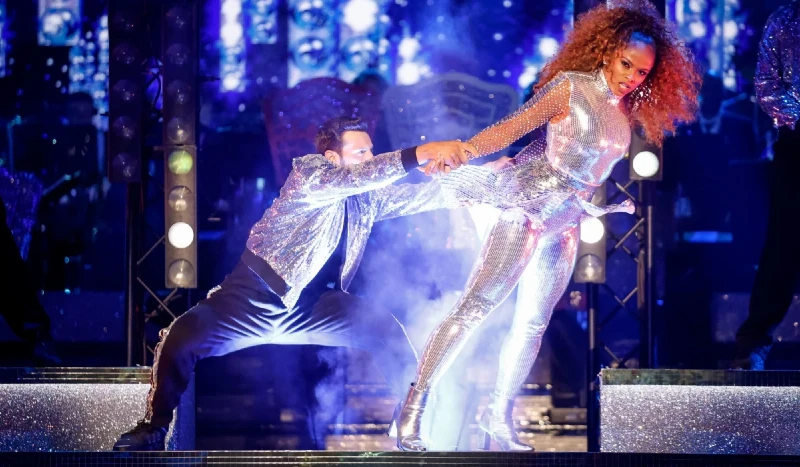 Joanne's Top 3 this week
With only a few couples left, I'm now listing my Top 3:
1. Fleur (10) OUTSTANDING.
2. Helen (10) Wonderful technique, energy and expression.
3. Will ( 9) The performance was full of fun and excitement and he had the whole Blackpool floor shimmying with him!
Someone had to go
Naturally, at this point in the competition it gets really tough to see someone voted off, as now we're closing in on the final. We are being much more critical and looking for details.
So, we had Molly and Tyler in the dance off. Could Molly have been a bit lighter in her jive? Yes. Could Tyler's first lift have gone a bit smoother? Yes.
Tough decision.
Updated November 28, 2023