Frighteningly Fun
Aside from the most amazing costumes, concepts, and music, one of the main things I noticed this Halloween week was that everyone's energy dialled up a few notches.
We had better performances than last week, we heard shouts and screams of happiness from a lot of the Pros, and the judges seemed to be having a wonderful time! It was, for sure, one of the most fun weeks yet and you could tell how much everyone was enjoying the night.
Spooky Surprises
Tony was spectacular this week and I'm so glad that the judges recognised it. As they said, he is not just the "comedy" act of the series. He is dancing and taking it seriously, and there was no way that anyone could have said differently. I'm extremely happy about this!
Kym's Rumba was of a very high level. Her leg action and flow were outstanding. I think she turned a corner this week. Very impressed.
And then there's Ellie T… Wow! Now that is my kind of dance! So theatrical and it did everything they wanted it to do, which was to show off the fun-loving friendship that they have. It made my heart happy and I hope it gives her a confidence boost for next week and onwards.
Creepy Concepts
In general, I feel that everyone this week took a step up from last week. Everything was better. Because each dance had a delightfully creepy Halloween theme (obviously), the dances and the VTs were just so entertaining. Nothing about the week was too serious or emotional. I think I prefer that on a themed week like this, as it helps keep the energy high throughout.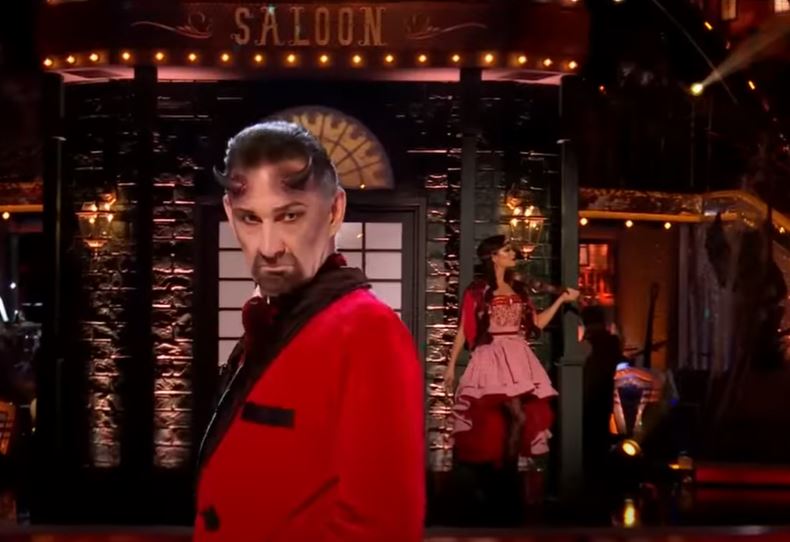 Joanne's Top Fearsome Four
Ellie T and Joahannes (9) Theatrical and summed them up beautifully.
Kym and Graziano (9) A Rumba is hard but she nailed it.
Helen and Gorka (9) A gorgeous ballroom girl with a beautiful hold.
Tyler and Dianne (9) Fun, fast and technically very good.
Did The Right Couple Go?
Despite not being too sure on the bee concept, James has been going from strength to strength, listening to comments and working on his critiques. Fleur should never have been in the bottom two.
However, they both made mistakes. It happens a lot in a Dance Off. Fleur is the better dancer out of the two and deserved to stay.
VERDICT: Yes – the right couple was eliminated
Read More from Joanne