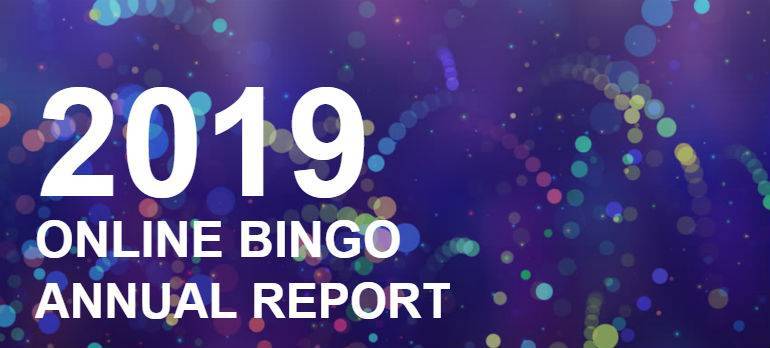 The 2019 WhichBingo Online Bingo Annual Report is now available for download. Read it today to find out how the bingo landscape changed in 2018 and what to expect in the coming year.
Featured in this year's report:
TV & Media Spend
Nick Harrison and his team at specialist creative and media agency Home, return to once again reflect on the how the TV and media marketplace has changed in the last year.
Bingo SEO Analysis
Michael Hewitt and Amber Malone from Stickyeyes give their analysis of the latest Google algorithm changes and how they have affected the SEO landscape for bingo operators and affiliates.
Online Bingo Player Survey
Results from our latest player's survey which provide important insights into player trends, spending habits, attitudes and behaviours.
Bingo Sites & Software
A comprehensive look at the new site launches and site closures across the past year, with insights into why the total number of online bingo brands in the UK market has fallen for the second consecutive year.
WhichBingo Awards Recap
Join us as we take a look back at the winners and excitement of the 2018 WhichBingo Awards
Exclusive Interview with Richard Flint
Sky Betting & Gaming Chief Executive Richard Flint discusses big developments in responsible gambling this year and what the industry can expect in 2019.
Slot Games Analysis
Ken Muir from iGaming Tracker takes a look at the most popular slot titles of the year, with a specific focus on how the trends differ between bingo and sportsbook brands.
Industry Predictions
Keir Hutton-Ferris (Kindred Group), Kevin McGinnigle (PDM Ltd), Ben Starr (15 Marketing) and Simon Collins (River iGaming UK) offer their thoughts on what lays ahead for the industry in 2019.