10 things you should do to check out a new bingo site
Online bingo sites are everywhere nowadays and while new ones seem to be thin on the ground at the moment, you might still be looking for somewhere new to play. The choice that is still available is great for players as it means there's still plenty of competition and some great deals to be found as the different bingo sites battle it out for your business.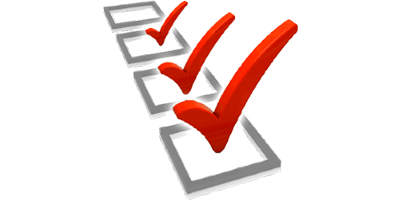 Most of us don't have the time to play at every single bingo site out there, so it pays to be discerning and only invest your time and money in the very best bingo sites. This means spending a bit of time to test out a bingo site before you play, and especially before you deposit, to be sure you're playing at sites which are safe, reliable and give you the best value for money.
We've come up with 10 of the best ways to be sure you will be happy with your choice of bingo site.
Here are five things you should always check before you sign up and deposit at a new bingo site.
Licence and regulation. All casinos and bingo sites that operate legally in the UK need to be licenced and regulated by the UK Gambling Commission. You can usually find the licencing information in the footer on the homepage. Bingo sites that are licenced are required to abide by strict legislation and meet high standards of player safety and responsible gambling. Without licencing, you can't trust that the site you are playing at will be safe and fair.
Bonuses. Most bingo sites offer bonuses of some kine for new players, as well as ongoing offers and deals for their regular players. It's a good idea to check these out before you sign up to make sure they don't have any hidden terms and conditions like high wagering requirements that you don't like. Different bonuses suit different types of players too, so think about what you're looking for and choose accordingly.
Game selection. A great welcome bonus might lure you in to playing at a new bingo site, but it's the games that will keep you coming back. If you have a particular favourite, make sure it's available before you commit to a bingo site. If you love playing slots as well as bingo, it's worth checking out their selection. Do they have the games you love? What about the newest releases? It's a good idea to choose a bingo site that has a good mix of games you enjoy and new ones so you get plenty of variety.
Banking. The banking methods and terms are two things that are often overlooked until it's time to make a withdrawal. It's well worth taking a look at their banking policies before you make a deposit, as you don't want to find out about withdrawal fees or overly long processing times once it's too late.
Support. Customer support is an essential feature of any great bingo site. If you run into any difficulties, it's important to know that there's someone on hand to help. It's a good idea to check for live chat, phone support as well as the ideal of 24/7 customer support, especially if you like to play at night.

How to get a real feel for a bingo site
Most of this information can be found out easily enough by taking a quick look around the site, but if you want to delve deeper and get a real feel for what it's like to play there, your best bet is to take it for a test drive or find someone else who has done the hard work for you:
Look at their reviews. Why spend hours testing and comparing bingo sites when someone else has already done it for you? A good bingo site review will cover all the above and more, so you can see the ins and outs of your prospective bingo site at a glance. Our unbiased reviews can be found here.
Check out similar sites. Many bingo sites are part of a network or have multiple sister sites owned by the same operators. If you're a member of one, you'll find in many cases, the others are very similar. This will give you a good idea of what you can expect, although there may be a few differences.
Play the games in demo or free mode. Some bingo sites will let you play their games in free or demo mode without signing up for an account. This is usually limited to slots but it will give you a chance to check out some of the games and their features before you make a commitment.
Create an account. You can create an account without handing over your financial details and this can be a great way to suss out a site before you deposit. Once you have an account you can usually see the full range of games, join some of the bingo chat rooms and generally get a feel for the vibe. You might also be able to play a limited number of free bingo games before you're required to make a deposit, although in most cases you won't be able to withdraw your winnings as they will be in bonus funds or you will have to make a deposit and meet wagering first.
Take advantage of no-deposit bonuses if you're lucky enough to find one. It used to be that you could sign up and get a decent amount of bonus funds to try out a bingo site before making a deposit. However, due to increased taxation levels, this is unfortunately very rare. While they are few and far between these days, there are a few bingo sites that still offer no deposit bonuses. No deposit bonuses are not usually withdrawable so if you win you won't be able to keep the money, but they're a great introduction to a new bingo site. If you're lucky enough to come across one, you may as well go for it!
Because there are so many different bingo sites out there, it's important to be selective about the ones you choose to play at. By taking the time to really research and try out a new bingo site you can find the best one to suit you.
---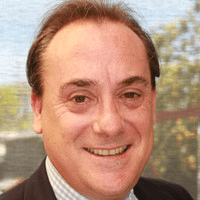 Author
Mark Angus is a professional writer and editor currently based in Adelaide and London. Mark writes on a variety of sports betting and gaming topics, most notably football and cricket (he has been a season ticket holder at Fulham for far too many years), as well as horse racing, in particular jumps racing. In addition, Mark produces website content, blogs and articles for a variety of publications, organisations and businesses, and has extensive experience in writing for all forms of online, print and broadcast media.