Facebook CEO Mark Zuckerberg sparked discussion and debate across the world when he announced that he is changing the company's name to Meta as it prepares to embrace a future in which he predicts people will interact much more in a virtual environment.
Zuckerberg's announcement was made at Facebook's annual Connect conference, and featured a teaser video in which he and his team took on the form of digital avatars that were floating in space or a forest full of flying fish, all while being able to video call their friends and share experiences at the touch of a button.
And if that sounds confusing to you, you're not alone! The announcement of Facebook's transition towards the 'metaverse' has left many scratching their heads and wondering what this means for the future of the world's most popular social media platform, which boasts more than 2.5 billion monthly users.
Many online bingo players use Facebook to keep up with what's happening at their favourite sites, to hear about promotions and bingo events, and to chat to their fellow players. So what will Facebook becoming Meta mean for them?
Read on to find out just what to expect from the metaverse and how it will affect everything from business to bingo and beyond.
What is the metaverse?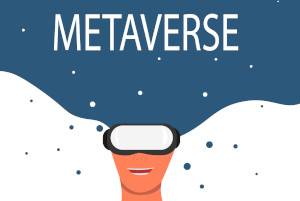 The term 'metaverse' was first coined by the science fiction writer Neal Stephenson, who wrote about a virtual reality-based successor to the internet in his 1992 novel Snow Crash.
The book predicted that a bleak world would emerge in the 21st century, and that people would seek to escape into the metaverse to get away from the woes of collapsing economies and corrupt governments. Not a cheerful base for the new world order Zuckerberg is selling us!
Zuckerberg's vision of the metaverse however seems to be less at odds with the world we live in, with the focus apparently on the way technology can augment and complement reality, rather than transport us entirely away from it.
Apart from rebranding Facebook's parent company name to Meta Platforms Inc. (or Meta, for short), the transition involves the release of hardware innovations including virtual reality headsets and smart glasses that will allow people to experience interconnected digital social spaces.
This could mean that work meetings, family get-togethers, online gaming, sports and even relationships could take place in virtual spaces that feel immersive and real, opening up huge, transformative possibilities for global communication.
Why is the metaverse happening now?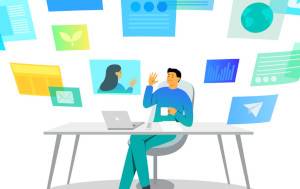 At the Connect conference, Zuckerberg said: "Over the last year and a half, a lot of us who work in offices have gone remote. I think remote work is here to stay for a lot of people. So we're going to need better tools to work together."
He is of course right that the coronavirus pandemic led to more people working from home around the world than ever before, prompting many employers to embrace the benefits of flexible working now and into the future.
But Facebook has plenty of other reasons to want us to be hanging out in digital forests or meeting for coffee on the moon.
The company already has huge power over the way people use the internet, having created the most popular platform for messaging and sharing photographs, news, memories and much more. To fuel the platform, Facebook sells advertising and licensing deals that earn it a staggering annual revenue of close to $120 billion.
But as Meta, Zuckerberg's firm will be able to generate new forms of revenue and deliver adverts that have a much greater impact on their target audiences.
Imagine if you could try out a new product in a digital realm before deciding whether you want to buy it, or if you could pay to watch your favourite actors performing in a virtual world that you helped to design. These are the sorts of things that the metaverse will make possible, and all of it has the potential to generate revenue.
People have already been experiencing the metaverse in games like Roblox, Fortnite, and Minecraft. In these game arenas players can move around virtual worlds, creating things, making purchases and allowing their imaginations to take the lead.
Zuckerberg appears to be aiming to make sure his company, which already has vast amounts of data at its disposal thanks to Facebook, owns the hardware and the software that people use to interact via the metaverse. Facebook's acquisition of Oculus, which makes virtual reality headsets, in 2014 was an early indication of the faith Zuckerberg has in the metaverse being the place to be in years to come.
He said: "The next platform and medium will be even more immersive and embodied internet where you're in the experience, not just looking at it, and we call this the metaverse.
What might the metaverse mean for bingo?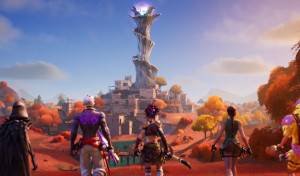 It's not just Facebook that is set to embrace the metaverse, and you can expect to see virtual reality developments from other technological big hitters such as Microsoft, which offers the Mesh platform to combine the real world with augmented and virtual reality.
Games company Epic Games, which brought the world bestselling titles such as Fortnite, has already hosted concerts by the likes of Ariana Grande in the metaverse, and has developed a MetaHuman Creator that allows people to create remarkably realistic versions of themselves (or anyone else) to use inside the metaverse.
With so many big names jumping on the metaverse bandwagon, it feels inevitable that online bingo companies will follow suit, and when they do it will not be bingo's first foray into the world of player avatars and virtual environments.
3D bingo foreshadowed the metaverse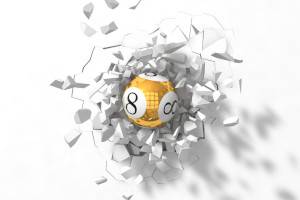 Years ago, around 2009/2010, sites like Bingo Café, Bingo Liner and King Jackpot, on Leapfrog downloadable software, gave bingo players the option to walk around inside lavish virtual casinos and chat to each other while choosing a table to sit at to play bingo and side games. It is true, however, that computer graphics and internet speeds at the time were somewhat prohibitive of the kind of seamless experience we might expect from the metaverse nowadays.
Our prediction is that bingo operators will race to create the most spectacular metaverse environments in which players will be able to reclaim the essence of land-based bingo halls that has been on the wane in the last decade. Some might go for ultra-realistic recreations of classic bingo halls from the last 100 years, while others might give players the option to play in weird and wonderful worlds, perhaps filled with celebrity hosts and set designs that Hollywood would be proud of.
We will watch eagerly as the rush towards the metaverse gathers pace, and of course we'll report back on how that affects the world of online bingo right here as all the exciting developments unfold.