Online Bingo: Luck or Strategy?
Bingo is an easy game to play and learn at any age, in fact, its simplicity is a big part of the appeal. The excitement of waiting to see what number will come up next and marking off those cards square by square is the essence of the joy of playing bingo, both online and offline.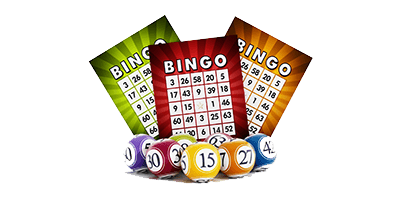 As far as online gambling goes, bingo is a little different to more skill-based games like poker and blackjack in that it's largely random and based on chance rather than strategy. Or is it?
While common sense dictates that there is no real way of influencing the outcome of the bingo balls, there are a few strategies out there that can be fun to try. Just don't expect them to make any real difference – short of rigging the random number generator (which does not happen, btw), there's no strategy that can predict what balls are going to come up or in what order.
Here are the two main bingo strategies:
Granville's bingo strategy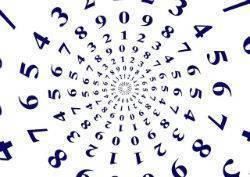 Joseph Granville was a mathematician and analyst who was known for his successful financial market predictions. He also looked at the odds behind the different numbers in bingo. The Granville strategy is hugely popular with online bingo players and it involves making sure the numbers on your bingo cards meet a certain set of criteria. These include:
An equal number of high and low numbers
An equal number of odd and even numbers
An even split of numbers that end in 1-9
The reason for this is that Granville spent some time analysing the randomness of numbers in bingo games. He then combined his analysis on randomisation with that of the laws of probability. This led him to reason that over the long term there was an equal likelihood that even and odd numbers would be called, as well as an even distribution of high and low numbers. With the Granville strategy, it's all about making sure the numbers on your cards are well spread out to boost your odds. So, basically common sense, but not workable in online bingo as the tickets are automated in every sense!
Tippett's bingo strategy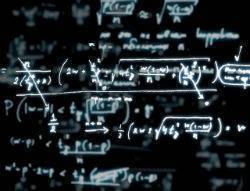 Another less popular bingo strategy is the Tippett bingo strategy. British statistician L.H.C. Tippett came up with the theory that the longer a bingo game goes on for, the higher the likelihood that the balls called with be closer to the median number. So for a 90 ball game, this would be 45 and for a 75-ball game, it would be 38. The shorter the game, the more likely the numbers called will be at either end of the spectrum.
To follow this strategy, you need to first figure out if the game you're playing is likely to run for a long time or finish quickly. This can be done by evaluating the patterns needed and the type of game you're playing.
For shorter games, choose numbers closer to one or 75/90
For longer games like blackout bingo, choose numbers closer to 38/45.
While it can be fun to try out a system, just be aware that bingo is very much a random game of chance so there's no way you can really influence the outcome, even with the most well planned out strategy. There really is no way of knowing in advance if a game will be won in 40 numbers or 61 or any other number until it is over.
In reality, the most effective bingo strategy relies on taking a common-sense approach to playing the game, rather than attempting to influence the actual outcome of those little balls.
Here are our top eight tips to help you give lady luck a helping hand next time you play online bingo.
1. Pick your time to play. It stands to reason that the higher the competition, the lower your odds are of winning. Therefore, it makes sense to avoid peak times like lunchtimes, weekends and evenings, and stick to playing when the rooms are quiet. Wide awake at 1am? That's the perfect time to jump online and play. At most bingo sites you can see how many players are in a game before you purchase tickets. This is a good way to find out which ones are going to be worth your while and which are better to steer clear of. On the other hand, fewer players mean smaller prize pots.
2. Buy multiple cards. Just like choosing a quiet time to play, buying multiple tickets can improve your odds by giving you a higher chance of winning. While there are no guarantees, the more cards you have, the more likely it is that one of them will be a winner. With many bingo games starting at pennies per ticket, this is a very achievable and simple strategy for many players.
3. Spread out your numbers. When you buy multiple cards, if you have the opportunity to pick your own, try to make them as different as possible and minimise double-ups so you can cover the widest possible range of numbers. The more numbers you have on your cards, the higher the likelihood that at least some of them will be called.
4. Manage your bankroll. One of the most important aspects of any type of online gambling is bankroll management. Set a bingo budget and stick to it and don't go chasing losses. By managing your bankroll you're going to have a lot more fun and you'll be able to play for longer than if you blow your budget in the first couple of games.
5. Play games that let you win with 1TG or 2TG. You don't always have to get a full house first to win a prize. There are some games where you can still win a prize even if you just have one or two to go, especially if none of the other players has got a full house. This can greatly increase your chances of picking up a prize.
6. Educate yourself. Bingo is a simple game at heart but there are plenty of variations and if you haven't read through the game information before you play, it's easy to miss something important. Give yourself the best chance of winning by taking the time to fully understand the game before you start.
7. Check out the chat games. While you might not have any luck in the main game, it's worth joining in with the chat rooms as there are various side games that can give you a little win here and there. Most chat game prizes take the form of bingo bonuses or tickets for other games so you can further increase your chances of a big bingo win this way.
8. Take advantage of bingo bonuses. Whether you're looking for a new bingo site to play at or you're keen to get more from your existing bingo home, there are plenty of great offers to be found. Online bingo bonuses are a great way to get more tickets with minimum outlay on your part. Just make sure you always check the terms and conditions, especially when it comes to cashing out winnings.
While bingo is most definitely a game of luck, it doesn't mean there's nothing you can do to boost your chances of success. For instance, some people swear by only clicking 'buy' for their tickets with just 10 seconds left on the buying time! Trying out a system or strategy can add a little extra enjoyment to the whole experience and who knows, maybe you'll get lucky!
Hopefully, these tips can help you feel more confident and potentially improve your chances of being the one to call "Bingo!"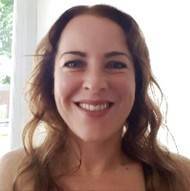 Author
Laura has been writing for over 10 years, and when she's not busy crafting articles about bingo, casino, slots, and other exciting topics, she loves to travel, do crosswords, and pub quizzes (just don't try and beat her at music trivia!) In her previous roles, Laura has managed an IT helpdesk, worked as an IT project co-ordinator, and ran a local events website. Laura lives in Wales with her partner.