National Bingo Day 2022 – Get Ready to Celebrate Bingo!
Updated February 17, 2022
National Bingo Day is an annual event celebrated on June 27th with an entire day dedicated to bingo across the United Kingdom.
It started in the UK in 2021 and is the perfect reason for the entire bingo industry, from land-based bingo halls to online bingo sites large and small, to come together on National Bingo Day to share in the joy of our favourite game.
The event is spearheaded by The Bingo Association, which is the trade association for all licensed bingo operators in Great Britain. The association represents the industry, and National Bingo Day forms part of its efforts to promote and develop the interests of all GB licensed bingo operators.
Transatlantic influence
The idea for National Bingo Day UK came from the USA, where an annual day has been dedicated to bingo for a number of years.
The Bingo Association, prompted by a suggestion from market leader Mecca Bingo, decided a similar event in the UK would provide an opportunity for players to celebrate the game they love and give non-players encouragement to try bingo, while creating a point of interest for the media to help promote the game in all its forms and highlight the entertainment value of the game.
The 27th of June 2021 was selected for the first UK National Bingo Day, ensuring the celebration would take place at the same time as its US counterpart and the date will remain as the 27th June moving forward.
Off to a flying start
The response to the first ever National Bingo Day in the UK was tremendous, with 222 online bingo sites participating, across platforms including 888 Dragonfish, Playtech and Pragmatic Play.
Some of the biggest and most recognisable bingo brands got on board, with Buzz Bingo, Gala Bingo, JackpotJoy, LeoVegas, PaddyPower, Mecca Bingo and Sky Bingo all supporting the event.
Online Bingo Promotions from the Best Bingo Sites
Special games and exclusive National Bingo Day tournaments were scheduled, along with giveaways and bonus offers, and land-based bingo halls got in on the action too, with Buzz Bingo offering half-price food for three days to mark the event, and Mecca Bingo gave away a month of free bingo.
Peak performance
Online bingo operators reported positive feedback from the inaugural event, with uplifts of up to 18 per cent in the number of players visiting their sites.
The 27th of June 2021 fell on a Sunday, which is ordinarily a quiet day for bingo operators, but many reported it was their strongest performing day of that particular week.
Key drivers of the success of National Bingo Day were the social media accounts set up across Twitter, Facebook and Instagram to support operators, raise awareness of the various events taking place, and drive engagement.
What's more, 28 MPs attended their constituency bingo clubs to support National Bingo Day, and large sums of money were raised for charity, including £25,000 for children's charity Variety, £66,000 for Alzheimer's Research UK, and £20,000 for missingpeople.co.uk.
The National Bingo Game
National Bingo Day features large-scale versions of the National Bingo Game in halls around the country, with special offers on food and drink as well as games that feature more winners, lots of cash prizes, brilliant bonuses and great giveaways.
The inaugural National Bingo Day featured a half price National Bingo Game in which players could purchase two tickets for 50p, or five for £1! A full house within 15 numbers or less won a share of £50,000.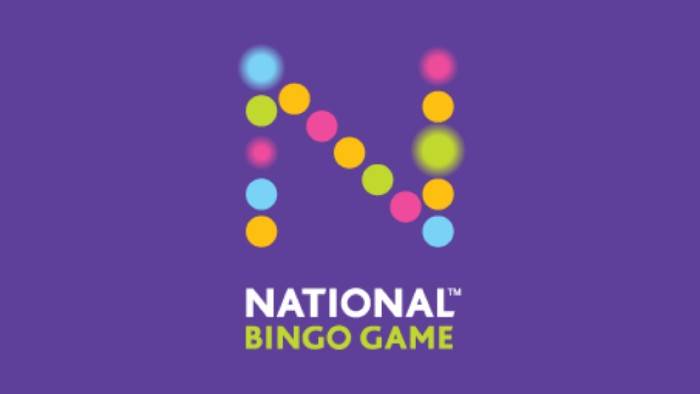 There was also a £100,000 prize money guarantee in the National Bingo Game, with a full house in the lowest number of calls winning £50,000 in the afternoon and evening. What's more, all National Bingo Game players at the winning club won £100 each!
Plenty more fun to come
The success of National Bingo Day 2021 was resounding, with players and operators coming together in a day of fun and camaraderie.
This was epitomised in the hilarious Twitter leg-pulling that went on between Buzz Bingo and Mecca Bingo, who somehow entered a comical battle to see which bingo hall has the most impressive carpet!
If you missed out on the fun in 2021, fear not, because National Bingo Day looks set to be an annual tradition for many years to come. And here at WhichBingo we have some big surprise plans in the works, so watch this space!
Let's have some fun with B-I-N-G-O!
Everyone loves word games, right? Here's a special one for Bingo Day. If you have any suggestions, pop over to our Facebook page, give it a like and drop it on us! https://www.facebook.com/whichbingo
There may even be a prize for the best one.
"B is for Balls"
Bingo would be nothing without its all-important bingo balls, the sight and sound of which remain distinctively iconic and much-loved – even in the era of online bingo's popularity.
"I is for Italy"
Italy has a strong claim to being the home of bingo, given that the first-ever bingo game is said to have taken place there as early as 1530 when Lo Giuoco del Lotto d'Italia first gained popularity.
"N is for Numbers"
Calls like "legs 11" and "two little ducks, 22" are part of the fabric of bingo, which is a game so full of numbers that there are over 552 septillion (552,000,000,000,000,000,000,000,000) possible number combinations on a 75-ball bingo card! So much for playing the odds by buying max cards!
"G is for Games"
Whether you prefer slots, scratch games, keno or video poker, you can't ignore the vast array of side games that adorn every online bingo site, ensuring there is always much more to your online experience than just bingo.
"O is for Online"
While bingo was once the preserve of halls, clubs and community spaces, it is now every bit as popular online with the site claiming to be Britain's biggest, Tombola, attracting as many as 21,000 players in a single day.
---
A look back over bingo's recent history shows why there is much to celebrate relating to the humble bingo game.
Bingo as an entertainment
While land-based bingo halls have endured a difficult decade or two, with the smoking ban and other regulations hampering profits and player numbers, online bingo has been growing steadily during that time. This means that bingo hall operators are constantly coming up with new ways to attract players and keep them entertained and keep themselves relevant for a modern age.
It's not all about what you can win with bingo. It's about coming together and having fun at the same time. You can spend a little or you can spend a lot, but the entertainment you get is the same – it's your choice.
Bingo brings people together
The popularity of bingo really came into its own during the unique events of 2020, when the world had to stay home and people found new ways to entertain themselves. Pursuits like baking and nurturing houseplants enjoyed an explosion in popularity and bingo was often in the news during this time too, as people found cheer by taking part in events like 'Balcony Bingo' and 'Drive-In Bingo', not to mention the myriad celebrities and even royalty that got involved in bingo calling over Zoom and similar streaming services. Mecca Bingo called in its celebrity friends to distribute food and care packages to the community from its bingo hall kitchens and Buzz Bingo utilised its facilities in a similar way.
But players who were already accustomed to enjoying online bingo also had an ace up their sleeve.
With the pubs, bingo halls, shopping centres and football stadiums all closed during the UK lockdown of spring 2020, online bingo players knew where they could go to mingle safely – the chat rooms of their favourite bingo sites! Many of these are available to players without even having to make a deposit and chat hosts and fellow players alike are always available to listen and offer advice where needed.
Those communities of players and chat moderators became more important than ever during those difficult months, and it was no surprise that online bingo as entertainment attracted lots of new players as people sought viable ways to find interaction with others without leaving the house. The even better news is that the vast increase in spending and problem gambling that regulatory bodies were afraid of never materialised thanks to the self-regulation of the bingo sites keeping a close eye on what was happening, the fact that they cut back on advertising and even dedicated advertising time to promoting safe gambling.
Bingo became an entertainment that helped keep people talking to each other and now there is a whole day, and in the case of some bingo brands, a whole week, dedicated to bingo and the fun and entertainment it delivers!
WhichBingo Q&A on National Bingo Day
When is National Bingo Day?
This special day will always be on the fixed date of 27th June 27th. The date will remain the same every year, so that means the day it actually falls on will differ year on year.
What are the hopes and aims of National Bingo Day?
The hope is that 27 June will become as famous as National Bingo Day as 17th March is as St Patrick's Day! Everyone involved wants the day to become recognised as a celebration of the great game that is bingo.
Which online bingo sites are taking part in National Bingo Day?
Many big names like Mecca Bingo and Buzz Bingo and many Dragonfish sites took part in 2021 and it is hoped that with the help of WhichBingo dozens more will get involved in 2022.
Will there be a special National Bingo Game in bingo clubs cross the UK?
The special National Bingo Games were a big hit in 2021 so there will be even more big games lined up on the day and in the week leading up to the day itself with some huge prizes to be won in the bingo hall. If all goes well there may even be an online National Bingo Game!
How is National Bingo Day celebrated in America?
Very much in the same way as we celebrate here. Operators offer special events and encourage people to play bingo. The real aim is to go bigger and better and really get everyone involved because the US version is a bit disjointed and events are pretty much on an 'everyone for themselves' basis with no coming together.
Are there any Bingo Day bonus offers?
Yes, there usually are. Many brands have embraced the idea of the event celebrating bingo and will be running special bingo games and giveaways across the whole week leading up to the day itself or are offering special welcome bonuses. The intention is to have as many people as possible get into the spirit and join in the fun.