Dragonfish Gaming Software Review And What It Has To Offer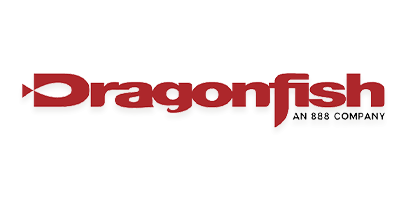 With over 15 years of experience to draw from, this developer has great foresight and knows what players want. Even before the boom in demand for mobile gaming, the developer has already started producing games that focus heavily on mobile players.
Our team of experts at WhichBingo puts this highly-esteemed bingo software provider under the microscope to bring you a detailed review with information on both the good and the bad of Dragon Fish games. We believe that our honest and unbiased assessment will help you gain an in-depth view of the developer. We'll also tell you which are the most trustworthy Dragonfish bingo sites that are honest and secure. But first, let's take a look at some of the most popular Dragonfish titles that have already been tried and tested by players in the UK:
Best Bingo Sites powered by Dragonfish
Who is Dragonfish?
The provider works with some of the most known bingo brands online and has received worldwide recognition. It's the most widely known bingo developer around because it allows operators to pick and choose from their impressive fleet of services including gaming software, marketing, and operations solutions. The company constantly improves its software which concentrates on 90-ball and 75-ball bingo, with some 52 number card games added to the mix to keep things fresh..
Dragonfish has secured a number of prestigious awards under its name including the "GIA Bingo Supplier of the Year" in 2017 and was voted the "Most Popular Online Bingo Software" at the 2011 BingoPort.co.uk Players' Choice Awards. Its outstanding history and award-studded track record prove that this software provider is a force to be reckoned with in the thriving online bingo sector.
During the latter part of 2019, then owner 888 introduced a new customer interface and started to roll it out to all its brands. This new interface is based on 888's Orbit casino platform and has been developed to totally enhance the customer experience by improving responsible gaming monitoring and to ensure a better end-user experience. Dragonfish continues to grow its games portfolio – 179 new games and 18 new bingo "skins" were added to the platform during 2019.
The problematic reputation of the Cassava Enterprises arm of the business was addressed by bringing together all site management under the newly formed Virtual Global Digital Services Ltd subsidiary
In 2021 888 decided to move away from the online bingo side of the gambling business to focus on casino and sports and in particular the areas in North America that were re-opening to gambling after a break of many years. The Dragonfish bingo platform was bought by Broadway Gaming, who set up a subsidiary known as Grand Battery Holdings to operate the relevant licence. As of 2023 Broadway have been evaluating all the sites it acquired as part of the deal and while most of the white label brands survive so far, many of the ones that were run by 888, and so by default now Broadway Gaming, are being closed down so they can concentrate on just a few core brands.
Jump forward to late 2023 and the UKGC licence 58267 that was in the name of Grand Battery Holdings is now in the name of Broadway Gaming Ireland DF Limited. It is not only Broadway themselves that have been taking stock of the brands they operate. Rank Group acquired many brands when they bought Stride Gaming a few years ago and have now assessed the viability of keeping them going. TAU Gaming were also prolific in opening lots of brands on the platform back in the day and they too have begun to see that this quantity over quality model is no longer the best plan. To this end 51 Dragonfish brands have so far been closed down this year and we think there are still more to come.
The hots and nots of Dragonfish
Pros:
A highly regulated and licensed company – The Dragonfish online platform is regulated by multiple authorities including the UK Gambling Commission. It's also certified by eCOGRA which can only be obtained by gaming software that's fair, honest, and secure.
A large portfolio of multiple game types – Although the Dragonfish brand is synonymous with first-rate online bingo games, the developer has evolved into a multi-gaming solutions provider. In addition to online bingo titles, the portfolio of over 300 games also includes poker and slots with numerous Dragonfish slots sites already established on the internet.
Unmatched mobile experience – The company has adopted a mobile-first strategy which means that their in-house mobile gaming platform is developed for use across all mobile platforms including iOS, Android, web-based, and HTML5. Mobile bingo app' user-interface is intuitive and friendly, not to mention the convenience of being instant-play as well as their fast loading time.
Cons:
Identical promotions – Since the developer also offers operators their marketing solutions, new Dragonfish bingo sites (as well as established ones) tend to all run the same promotions which could become rather boring.
Lack of casino table games – Dragonfish has yet to venture into developing table games or live-dealer games which could significantly increase the diversity of their game offerings.
Other Dragonfish Bingo Sites
Our final thoughts
One of the biggest worries of online bingo players is the security and fairness of the games they play. Are the titles rigged or will you inadvertently download a malicious virus? The beauty of Dragon Fish games is that you're certain that they are safe, truly random, and fair since the platform is licensed by the UK Gambling Commission and has received the seal of approval from eCOGRA.
While table games players might shy away from Dragonfish games, bingo players will certainly not be disappointed by them. Being so popular and widely available, the provider's bingo rooms are always filled with players resulting in bigger jackpots up for grabs. If you want to try out some of the most highly rated Dragonfish games today, then choose from our list of games now!
Dragonfish Bingo Sites FAQs
Who is Dragonfish?
Dragonfish is a B2B subsidiary of the global gambling company 888. By B2B we mean 'business-to-business' which means the company supplies services to businesses, not consumers. The business that Dragonfish provides is bingo and slots software. If a bingo site wants to provide bingo to its customers but doesn't want to create the games themselves, they can instead pay Dragonfish to provide the games for them.
Dragonfish has been around since 2007 and provides the wagering world with the largest and most far-reaching bingo network there is.
What makes Dragonfish bingo sites special?
As they have been in the business so long, Dragonfish have had ample time to get things right, and by golly they have! Their bingo software is regarded as the best around, and there are always plenty of games on the go, plus online slots too.
In addition, all bingo sites that use the Dragonfish bingo software are interlinked via a network of players playing in bingo rooms all over the world. This means that when you enter a Dragonfish-enabled bingo room there are always plenty of players around to play with and chat to.
What's the difference between Dragonfish software and the Dragonfish network?
Dragonfish software is a term for the computer programs that allow you to play bingo games, plus online slots. Dragonfish network is the interlinking of these programs across the internet allowing multiple players from multiple bingo sites to 'congregate' and play in the same bingo rooms.
In terms of the internet, imagine that Dragonfish software is like an internet browser, such as Firefox, Chrome or Safari, and the Dragonfish network is the world wide web itself – the linking of computers that allows you to surf online.
What bonuses can I get on Dragonfish bingo sites?
Dragonfish bingo sites all tend to have similar bonuses, as they are all run by the same piece of software. The bonus changes occasionally and sites can offer their own bonus if they want, but a typical bonus is a specific amount of bonus money between £30 and £50 if you deposit £10. This is bonus money only – you cannot withdraw it and can only spend it on bingo tickets. Wagering is usually quite lenient at around three to five times the bonus amount.
What are the lowest wagering Dragonfish sites?
Most sites on the Dragonfish network will have their wagering fixed at around the 4x bingo bonus, but much higher for any slots bonuses typically around 50x to 80x any slot winnings or games bonus. If you want to find sites with wagering lower than that, then check through our WhichBingo reviews of the bingo sites on the Dragonfish network.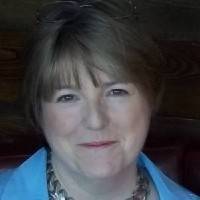 Author And Contributing Editor
Anita is a well-known bingo-lover and has been involved with online bingo since the late 1990's. She has been along for the ride and seen the industry grow and develop into what it is today. She has worked with the biggest names in the industry and has a reputation for being fair and to the point in her writing.
Latest News
---
Other Software Providers