Episode #1
Updated November 29, 2023
Mecca Dream Come True
Join Roger Knowles for the first-ever (or is it?) WhichBingo podcast! Roger welcomes guests Anita Heffernan (Editor in Chief at WhichBingo) and Wayne Howe (WhichBingo Marketing guru) as they discuss the current movers and shakers in the world of online bingo and slots.
The topics under discussion in this episode include:
Why a WhichBingo podcast? Wayne explains why WhichBingo have begun (or re-started!) a podcast, and what the hopes are for the podcast going forwards.
Information about Mecca Bingo's brand-new marketing promotion that will be of genuine benefit to bingo players all over the UK. Wayne goes through what their 'Spin the Wheel' feature entails and explains why his 25 pence win at the site is unlikely to cause him to give up his day job.
Anita goes through the list of celebs who have been press-ganged into presenting the new weekly prize draw at Mecca Bingo, while Wayne confesses he's not heard of any of them, except Claire Sweeney and maybe Gok Wan (who turned out to be Bobby Norris from The Only Way is Essex, btw! Who knew? They could be long lost brothers!).
It's Mecca all the way in this episode as Wayne goes through some of the other mega (or should that be mecca?) prizes that are available via their new promotions, including a home makeover and exclusive tickets to a top London West End show including accommodation.
Wayne makes the brave confession that he has not watched Channel 4's long-running smash soap Hollyoaks for over a decade!
The WhichBingo podcast is available on SoundCloud and via all the usual podcast clients including Spotify and Google Podcasts.
Video version:
---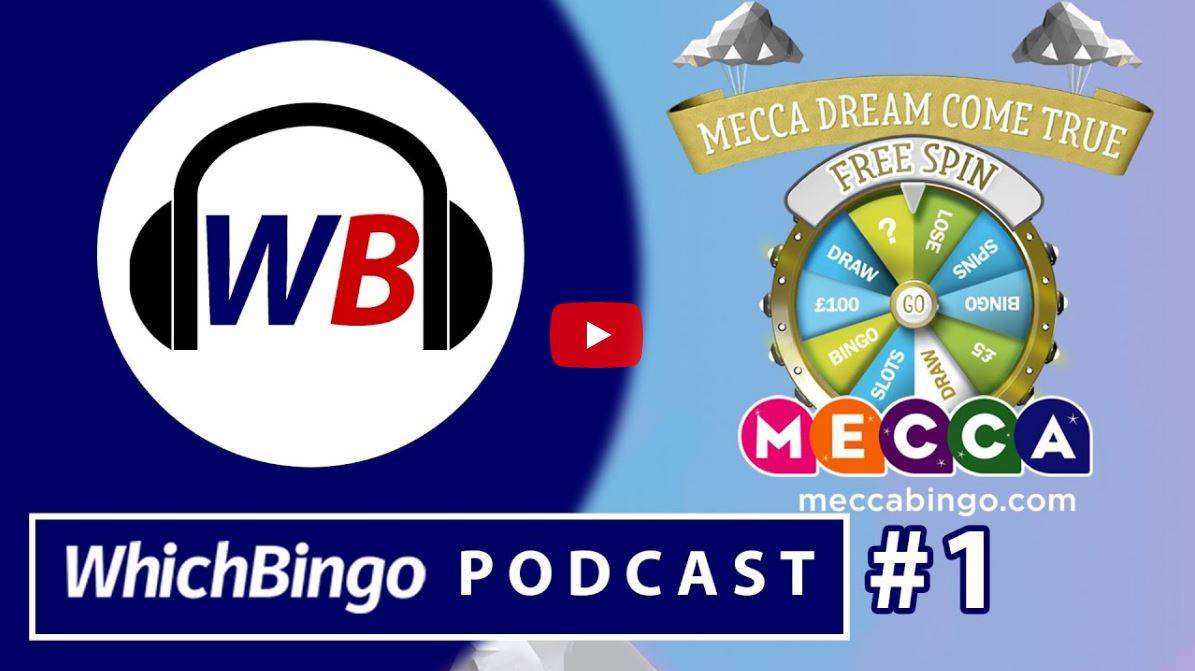 ---