Podcast #2
Buzz Bingo's Birthday & Red Tiger Reaction
It's time to join Roger Knowles again for episode 2 of the brand spanking new WhichBingo podcast! Making sure Roger is not just talking to himself again are his favourite people, Queen of WhichBingo Anita Heffernan and King of WhichBingo marketing Wayne Howell. As ever, our bingo bigwigs will be chatting about all that is happening within the ever-changing world of online bingo, and without ever once yelling 'fake news!'.
The team will be making mention of the following juicy topics:
A quick recap on feedback from our previous edition, including a review of Mecca's Facebook live show starring Wayne's favourite celeb, Bobby Norris from TOWIE!
It's happy birthday to Buzz Bingo! This waspish bingo site is celebrating its first birthday with a honey-laden 'open the box' feature. Wayne wins again … or does he?
News about Mutuel Play's new bingo game BingoMillions, the 90-ball bingo game where the jackpot starts at £1.5 million and once thirty balls have been drawn the jackpot begins to drop until the minimum win of £2.50 of ticket credit. All players who call a full house within 65 balls end up as winners in this game!
A new Boyzone-heavy promo from Gala Bingo, much to Anita's joy!
News about NetEnt's hefty purchase of RedTiger Gaming
You'll find the WhichBingo podcast available to listen to on SoundCloud, plus you can search for it on your personal podcast app of choice.
Video version:
---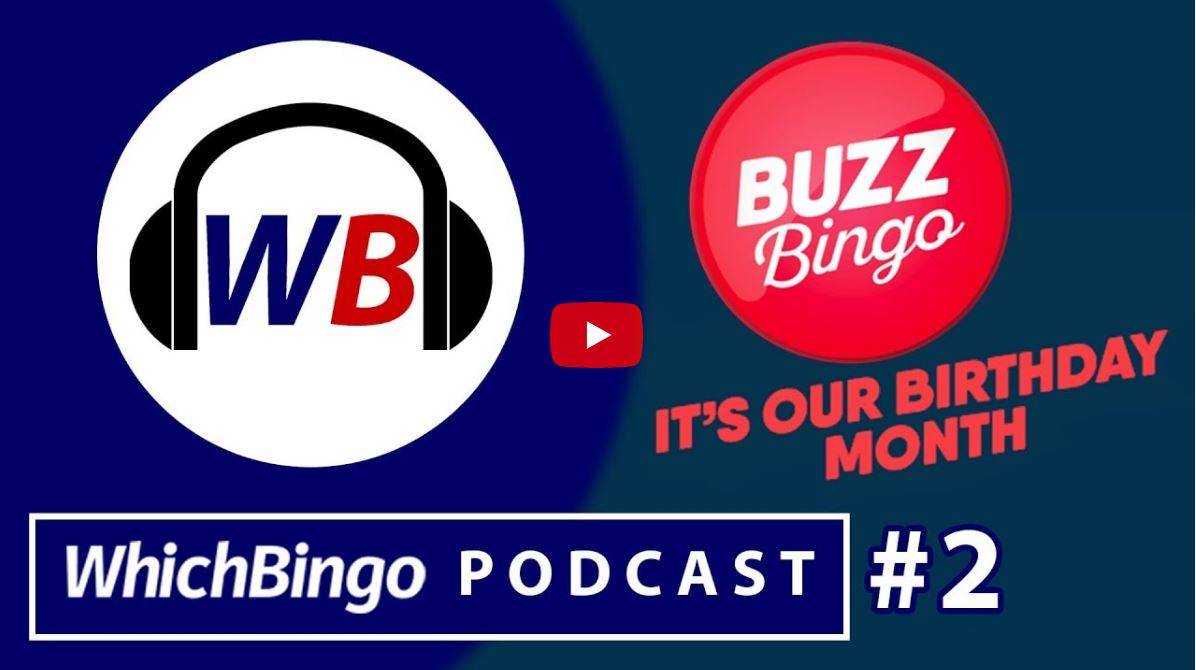 ---