OVERVIEW OF MECCA BINGO LIVE

Once a catering business and dancing company managed by TV host and Miss World pageant founder Eric Morley, Mecca Bingo was established in the UK in 1961 as a means to fill up increasingly empty dance halls.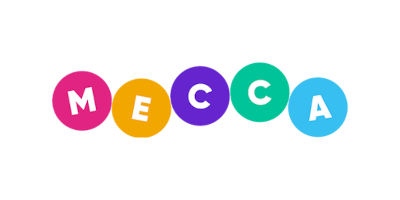 Today, Mecca Bingo is the biggest National Bingo Game operator in the country, and it boasts a whopping 76 bingo clubs in cities and towns across the UK, including three in Leeds, five in London, and three in Newcastle. As well as brick-and-mortar bingo clubs, Mecca Bingo, which is owned by The Rank Group, also hosts a website for online bingo and multiple mobile apps for bingo on the go.
If you fancy playing at one of Mecca Bingo's many clubs, you can not only look forward to electronic and traditional forms of 90-ball bingo and slot-style games, but you can expect an atmosphere that is warm, friendly and welcoming for newbies and seasoned players alike.
Once one of the helpful team members at the desk of your local club has sorted out your membership and welcome pack, you'll just need to buy a round of tickets, have your dabber at the ready, grab a drink and join a game!
What's more, Mecca Bingo are committed to ensuring that their 76 clubs are safe spaces for everyone to enjoy the game. No matter who you are, you're guaranteed to feel comfortable and secure while you play at Mecca Bingo, and you'll be part of a friendly bingo community in no time.
Facilities at Mecca Bingo Live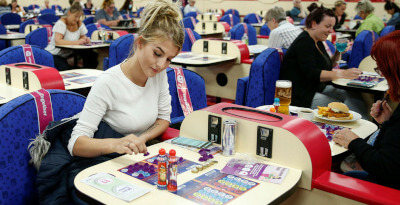 Every Mecca Bingo hall boasts a wonderful atmosphere in which to play, and you will find yourself made very comfortable by the ample facilities available in all Mecca clubs.
Mecca's live halls come in various sizes but tend to be expansive, with many capable of catering for more than 1,200 players at a time. You'll tend to find on-site parking nearby, and all of Mecca's halls offer disabled access to ensure everyone can come and play.
You will find a cash machine located in or very near every Mecca Bingo hall, and they all come equipped with smoking shelters should you wish to nip out for a smoke in between games.
Food menu
To make sure your bingo experience goes uninterrupted, you can order food via the Mecca Bingo app without even leaving your seat!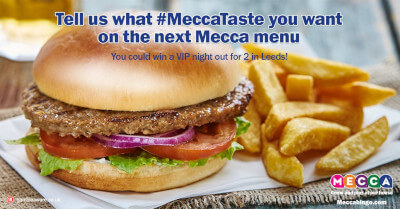 The current menu features chicken burgers, tenders and dips from Chicken Box, as well as fish, scampi and jumbo sausages from Harry Ramsden's fish and chips. You can also order Mecca Bingo club classics such as hot dogs, mac and cheese, lasagne, Caesar salads, and a range of burgers.
There is an extensive sides section of the menu for all your chips, onion rings, garlic bread and sauces, and players with a sweet tooth can have a brownie sundae or mini doughnuts delivered to their table.
If you're just after a snack, Mecca's Kitchen Bites menu has you covered, serving up soup, nachos, toasties and chips in the afternoons, as well as a full range of crisps, chocolate bars, nuts and sweet bags.
It's worth noting that Mecca take pride in their catering offer and update the menu at least twice a year.
Mecca Bingo offers a fully licensed bar in each of its destinations, serving lager, beer and cider on draught and in bottles, cocktails by the glass or in pitchers, wine and spirits, soft drinks and a plentiful range of hot drinks too. You can even order non-alcoholic mocktails, and take advantage of the long list of drinks that fall under the two for £5 category.
You can also use the Mecca Bingo app to order dabbers, pens and reading glasses straight to your table!
Tickets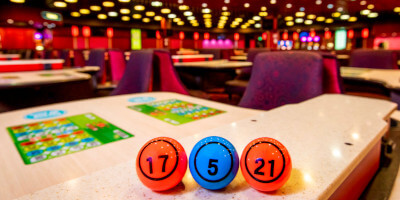 There's a warm welcome at the reception of every Mecca Bingo hall, where you will be able to set up your Mecca Bingo membership and purchase some tickets. Registration takes about 10 minutes, so be sure to arrive in plenty of time for the session you wish to join.
Sessions
You can book your spot on the sessions you wish to play by heading to MeccaBingo.com and using their simple booking form, which allows you to choose between electronic tablet bingo sessions and paper bingo sessions.
Games in both variants run from 10am through to 7pm, with sessions that vary from a slower pace of three games in 30 minutes, through to longer, faster-paced sessions that pack in as many as 18 games in two hours.
Prices
Prices at Mecca Bingo vary between morning and afternoon sessions, and in different parts of the country. Tickets for shorter sessions of half an hour start at £2, while the hour-long sessions are priced at upwards of £5. Afternoon sessions tend to be more popular and thus more expensive. Mecca Bingo ticket prices are reasonable when compared to the competition and for the high standards in all the clubs. A typical evening session can cost just short of £20 for 19 games and some electronic bingo if you play with paper bingo books or £46.50 for the same number of games, but with a 30 ticket per game package on the Mecca Max electronic terminals.
Keep an eye out for the good deals to be had on the longer two-hour sessions where you get more games of bingo for your money, and remember that Mecca provides some free options at certain times of the week. While on the subject of good deals keep an eye on the post and you emails if you are already a member as that is how you may be able to secure Mecca Bingo codes for existing customers for 2023.
Electronic terminals
Mecca's electronic tablet bingo games are known as Mecca Max, and in these sessions you play on a touchscreen device. It's hard to miss your numbers here and you can even personalise the experience with your own on-screen colours.
Community and customer service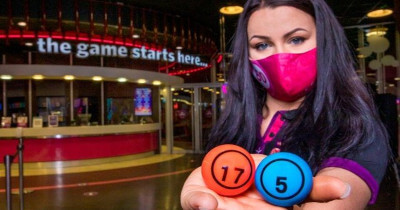 The people who work and play at Mecca Bingo's live halls are what really make the place special. Whether you're a newcomer or an experienced regular, you'll be given a warm welcome and the hall's staff will be close at hand should you need anything throughout your visit. For example, staff can help you to set your deposit limit to ensure you are able to play safely.
Bingo players are almost always a friendly bunch, but if you're keen to endear yourself to your fellow players when you first arrive, keep the following in mind:
Bingo is all about luck and some players have lucky seats that they sit in every time they play. You'll make friends quickly if you're willing to move should someone find you in their regular spot!
Being quiet during games is important. Getting distracted can spoil a person's experience of a game, so do your best to be respectful while the game is taking place and save your chat for the intervals.
The bingo caller and staff are working hard to provide you with the best experience at every Mecca Bingo hall, so be kind and courteous to them at all times.
Follow these guidelines and you'll be sure to fit in perfectly at any Mecca Bingo hall you choose to play at.
Bonkers Bingo at Mecca Bingo Live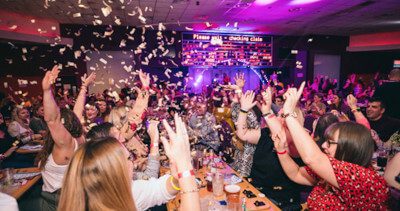 The liveliest nights at any Mecca Bingo hall happen when Bonkers Bingo events take place, giving players a chance to take part in crazy games of bingo in a party atmosphere.
Expect music, mad games, dance-offs and all the food and drink you could hope for at Bonkers Bingo, where celebrities are often behind the microphone and players are frequently in fancy dress.
Bonkers Bingo is designed to be a noisy, cheesy, fun party full of silliness, sass and excitement for people who want to play bingo but also want to party. Check the live events page of any Mecca Bingo branch website to find out when the next Bonkers Bingo night is happening, and then get ready to dance and dab until you drop!
In addition to the dedicated Mecca Bingo rave nights like Bonkers Bingo, the venues invite in other fun bingo entertainment providers such as Anyway Up Bingo. This is an event that travels the country to different venues and in addition to the standard fun and games often includes other tribute acts like Kevin and Perry to add to the fun.
The Future of Mecca Bingo
Over the past couple of years there have been news articles popping up about Mecca Bingo closing down many of its venues. These decisions are not made lightly and the most recent clubs affected like Hunslet in Leeds, Chester, Sale and Dewsbury are likely not the last. However, with rising costs and falling visitor numbers each club will be looked at in details to ensure it remains a profitable and viable enterprise for owners The Rank Group. Despite the closures, Mecca Bingo remains one of the leading high street bingo retailers.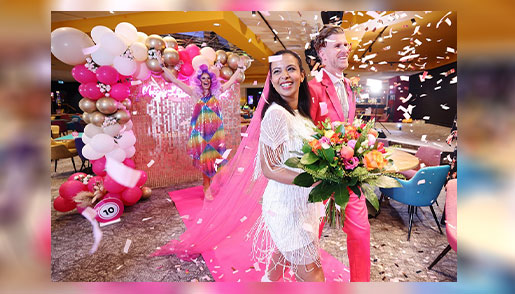 For the branches that are to remain open, innovation and staying relevant to a younger audience is key as well as staying in the public eye. For instance, during 2023 Mecca announced that some of their clubs would be licensed to hold weddings – stating that many couples got engaged at a bingo session, so why not get married at the venue too. Mecca Bingo Luton and Mecca Bingo Stockton are highly likely to have been just a couple of the possible venue for the 'Little Pink Chapel' packages announced in March 2023. If you want a Mecca Bingo wedding, contact your local branch to find out if this is still a possibility.
If you have ever had an online Mecca Bingo withdrawal pending for a while because of the deposit method you used, it's worth knowing that if you have had a nice win while playing online bingo, you can now cash it out in your local club. All you have to do is call 0800 083 1988 between 8am and midday, and they will sort you out to be able to collect it at your preferred Mecca Bingo Club between 10:30am and 9pm.
Find your local mecca bingo hall
| Name | Location | Address | Region | Postal Code | Phone |
| --- | --- | --- | --- | --- | --- |
| Mecca Bingo Aberdeen | Aberdeen | Unit 2 Centrepoint, Berryden Road | Aberdeen | AB25 3SQ | 01224 641 998 |
| Mecca Acocks Green | Acocks Green | Stockfield Road, Acocks Green | Birmingham | B27 6BB | 01217 069 654 |
| Mecca Ayr | Ayr | 4 Boswell Park | Strathclyde | KA7 1NW | 01292 263 702 |
| Mecca Bedford | Bedford | 57 London Road | Bedfordshire | MK42 0NX | 01234 350 355 |
| Mecca Beeston | Beeston | 183 Queens Road | Nottingham | NG9 2FE | 0115 957 5970 |
| Mecca Bilston | Bilston | Unit 2, Spring Vale Retail Park | West Midlands | WV14 0QL | 01902 405 065 |
| Mecca Birkenhead | Birkenhead | Unit 5 Europa Centre, Europa Square | Birkenhead | CH41 4PF | 0151 647 8860 |
| Mecca Blackpool Talbot Road | Blackpool | Talbot Road | Blackpool | FY1 3QX | 01253 751 938 |
| Mecca Blyth | Blyth | Rink Street | Northumberland | NE24 1AL | 01670 352 286 |
| Mecca Bolton | Bolton | Ormrod Street | Bolton | BL3 5DJ | 01204 524 096 |
| Mecca Brierley Hill | Dudley | 35-47 High Street, Brierley Hill | West Midlands | DY5 3AB | 01384 486 835 |
| Mecca Burton | Burton on Trent | Middle Yard Leisure Park, Guild Street | Burton on Trent | DE14 1NQ | 01283 568 720 |
| Mecca Camden Town | Camden Town | 180 Arlington Road | London | NW1 7HL | 02074 850 144 |
| Mecca Chester | Chester | Brookdale Place | Chester | CH1 3DY | 01244 327 165 |
| Mecca Chesterfield | Chesterfield | Foljambe Road | Derbyshire | S40 1NJ | 01246 207 759 |
| Mecca Crewe | Crewe | Unit 3, Phoenix Leisure Park, Dunwoody Way | Crewe | CW1 3AJ | 01270 219 450 |
| Mecca Croydon | Croydon | Croydon Centrale, 80 Tamworth Road | Surrey | CR0 1XX | 0208 688 3354 |
| Mecca Dagenham | Dagenham | Dagenham Leisure Park, Cook Road | Essex | RM9 6UQ | 0208 593 9862 |
| Mecca Dewsbury | Dewsbury | The Retail Park, Railway Street | Yorkshire | WF12 8EQ | 01924 485 507 |
| Mecca Doncaster | Doncaster | 1c East Laith Gate | Doncaster | DN1 1JG | 01302 367 991 |
| Mecca Dundee Douglasfield | Dundee | Eclipse Leisure Park, Douglas Road | Dundee | DD4 8JX | 01382 508 090 |
| Mecca Dundee Playhouse | Dundee | The Playhouse, 104-110 Nethergate | Dundee | DD1 4EH | 01382 201 580 |
| Mecca Eltham Hill | Eltham | Eltham Hill | London | SE9 5ED | 02088 503 767 |
| Mecca Exeter | Exeter | 12 North Street | Devon | EX4 3QS | 01392 275 216 |
| Mecca Gateshead | Gateshead | East Street | Tyne & Wear | NE8 3AR | 01914 785 397 |
| Mecca Glasgow Drumchapel | Drumchapel | 3 Allerdyce Court, Great Western Road | Glasgow | G15 6SA | 0141 944 9513 |
| Mecca Glasgow Forge | Parkhead | Forge III, 1221 Duke Street | Glasgow | G31 5NZ | 0141 550 3774 |
| Mecca Glasgow Quay | Glasgow | Springfield Quay, Paisley Road, | Glasgow | G5 8NP | 0141 418 0106 |
| Mecca Hamilton | Hamilton | 17 Douglas Park Lane | Larnarkshire | ML3 0DF | 01698 428 590 |
| Mecca Harlow | Harlow | Terminus House, Terminus Street | Essex | CM20 1XA | 01279 426 350 |
| Mecca Hartlepool | Hartlepool | The Lanyard, Warrior Retail Park | Cleveland | TS24 0XS | 01429 861 331 |
| Mecca Hayes | Hayes | 466-468 Uxbridge Road | Middlesex | UB4 0SD | 02085 731 480 |
| Mecca Huddersfield | Huddersfield | Folly Hall Mills, St. Thomas Road | West Yorkshire | HD1 3PA | 01484 424 111 |
| Mecca Hull Cecil | Hull | The Cecil, 9b Anlaby Road | North Humberside | HU1 2NR | 01482 326 622 |
| Mecca Hull Clough | Hull | Clough Road | North Humberside | HU6 7PE | 01482 492 300 |
| Mecca Kingstanding | Kingstanding | Kettlehouse Road | Birmingham | B44 9JD | 0121 354 2551 |
| Mecca Knotty Ash | Knotty Ash | 439 East Prescot Road | Liverpool | L14 2DE | 0151 220 6468 |
| Mecca Leeds Crossgates | Leeds | Cross Gates Road | Leeds | LS15 7PE | 0113 232 8950 |
| Mecca Leeds Hunslet | Hunslet | Balm Road | Leeds | LS10 2HU | 0113 277 5960 |
| Mecca Leeds Mayfair | Leeds | 50 New York Street | Leeds | LS2 7DY | 0113 234 1773 |
| Mecca Leicester | Leicester | Freemen's Park, 80 Aylestone Road | Leicester | LE2 7LB | 0116 255 4646 |
| Mecca Luton Skimpot Road | Luton | Skimpot Road | Bedfordshire | LU4 0JB | 01582 572 294 |
| Mecca Norwich Aylsham Road | Norwich | Norwood Rooms, 285 Aylsham Road | Norfolk | NR3 2RE | 01603 787 497 |
| Mecca Oldbury | Oldbury | 50 Halesowen Road | West Midlands | B69 2AN | 0121 552 2882 |
| Mecca Oldham | Oldham | 24-28 King Street | Lancashire | OL8 1DR | 0161 626 7224 |
| Mecca Paisley | Paisley | 8 Saucel Crescent | Glasgow | PA1 1UB | 0141 849 5820 |
| Mecca Romford | Romford | The Mercury Mall Shopping Centre, Mercury Gardens | Essex | RM1 3EE | 01708 729 020 |
| Mecca Rosehill | Morden | Bishopsford Road, Rosehill | Surrey | SM4 6BP | 020 8648 2901 |
| Mecca Rotherham | Rotherham | Corporation Street | South Yorkshire | S60 1NG | 01709 829 706 |
| Mecca Sale | Sale | 56 Washway Road | Cheshire | M33 7RA | 0161 973 1508 |
| Mecca Scarborough | Scarborough | Scarborough Capitol, Albermarle Crescent | North Yorkshire | YO11 1XS | 01723 365 708 |
| Mecca Sheffield Flat Street | Sheffield | Flat Street | South Yorkshire | S1 2BA | 0114 272 9448 |
| Mecca Southend | Southend-On-Sea | Greyhound Trading Park, Greyhound Way | Essex | SS2 5PY | 01702 466 003 |
| Mecca Southport | Southport | Garrick Parade, Lord Street | Merseyside | PR8 1RN | 01704 533 939 |
| Mecca St Helens | St. Helens | 20 Kirkland Street | Merseyside | WA10 2EG | 01744 738 878 |
| Mecca Stevenage | Stevenage | Dane Street | Hertfordshire | SG1 1XB | 01438 312 834 |
| Mecca Stockton Chandlers Wharf | Stockton-On-Tees | 2 Chandlers Wharf, Bridge Road, | Stockton-On-Tees | TS18 3BA | 01642 603 061 |
| Mecca Stoke | Stoke-On-Trent | The Octagon Retail Park, New Century Street | Stoke-On-Trent | ST1 5RR | 01782 264 664 |
| Mecca Sunderland | Sunderland | Holmeside | Tyne & Wear | SR1 3PD | 0191 565 6360 |
| Mecca Swansea Carmarthen Rd | Swansea | Parc Cymdu, Carmarthen Road | West Glamorgan | SA5 8LJ | 01792 580 208 |
| Mecca Taunton | Taunton | Corporation Street | Somerset | TA1 4AH | 01823 272 282 |
| Mecca Telford | Telford | Southwater Square, St. Quentin Gate, Town Centre | Shropshire | TF3 4EJ | 01952 293 290 |
| Mecca Thanet | Broadstairs Kent | Unit 46, Westwood Cross, Margate Road | Broadstairs Kent | CT10 2BF | 01843 579 330 |
| Mecca Wakefield | Wakefield | Westgate Retail & Leisure Park, Colinsway | West Yorkshire | WF2 9SH | 01924 367 333 |
| Mecca Wednesbury | Wednesbury | Dudley Street | West Midlands | WS10 7DR | 0121 556 2689 |
| Mecca Wishaw | Wishaw | The Playhouse, Kirk Road | Larnarkshire | ML2 7BL | 01698 372 598 |
| Mecca Wood Green | Wood Green | 707-725 Lordship Lane | London | N22 5JY | 020 8889 1000 |
| Mecca Wrexham | Wrexham | Smithfield Road | Wrexham | LL13 8EN | 01978 312 717 |
| Mecca York | York | Fishergate | North Yorkshire | YO10 4AR | 01904 622 119 |
Fun Facts About Mecca Bingo
Did you know that Mecca Bingo Stockton has been named one of the luckiest bingo halls in the UK, with the most big winners being found in the Yorkshire and the North East generally – with most of the big money Mecca Bingo jackpots being paid out thanks to wins on the linked National Bingo Game. That being said the Mecca Bingo prizes on offer at the high street halls are some of the best around anyway.
Overview of Mecca Bingo Rosehill
Mecca Bingo celebrated an important milestone in 2021 when its oldest operating bingo club turned 60 years old, giving players and staff a chance to look back over decades of history.
Originally a cinema that served the nearby St Helier estate, Mecca Bingo Rosehill was built in 1937 and first known as the Gaumont Carshalton.
But in 1961 the films stopped and the bingo began! There are also some old black and white photographs of Mecca Bingo Rosehill being used for music and dancing, but the bingo balls have been rolling non-stop for over 60 years inside the Rosehill's Grade II listed art deco walls.
What to expect at Mecca Bingo Rosehill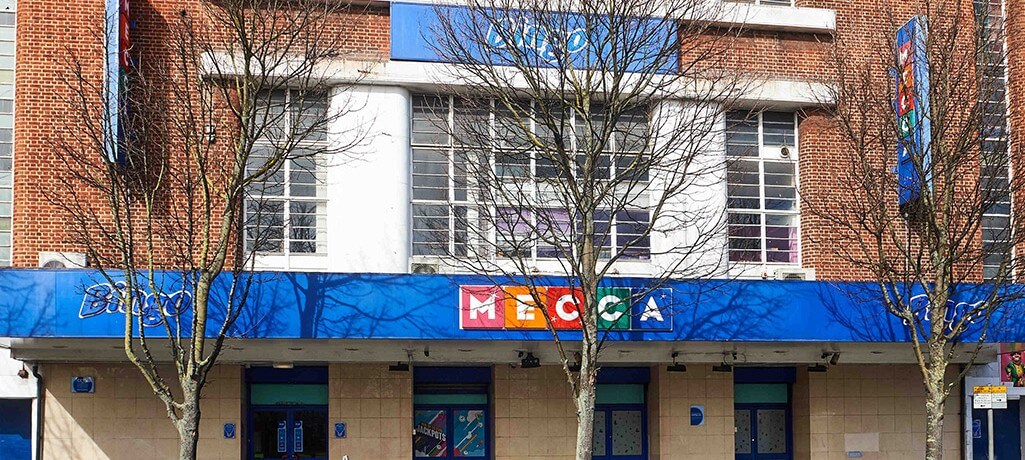 Mecca Bingo Rosehill is an unmistakably historic bingo hall whose architecture takes you right back in time the moment you arrive.
The hall is located in the town of Morden, to the south west of central London, just off Rosehill roundabout between Bishopsford Road and the A297. You'll know you've found it when you see what looks like a 1930s cinema at the side of the road – because of course that's precisely what Mecca Bingo Rosehill used to be!
The nearest train station is St Helier and the nearest tube station is Morden, but both are quite a long walk away from the hall itself so you may need a bus or taxi if you're travelling by train. Fortunately, bus 280 and bus N44 stop right outside Mecca Bingo Rosehill.
Once inside the hall, you really must take a moment to enjoy the dramatic interiors, with all the hidden lighting that was such a popular theme of architecture in the 1930s. The large double-height auditorium that used to play host to classic cinema and 1960s dance events still has all its charm, and the curving balcony adds real drama to the space that now regularly fills up with bingo players at peak times. Hearing the cries of "bingo!" echoing down from the balcony when you're seated downstairs is a wonderfully atmospheric part of the Mecca Bingo Rosehill experience.
If you're a London history buff you might want to know that the building's architect was Harry Weston of Epsom and London, and the interiors were designed by Eugene Mollo and Michael Egan of London, and we have to say they all did a very good job of creating this wonderful building!
Mecca Bingo Rosehill games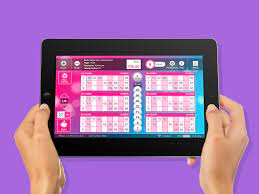 Mecca Bingo Rosehill opens at 10am and runs paper bingo and 'Mecca Max' electronic right through the day until the final game at 10pm.
The venue closes its doors at midnight every evening, giving players plenty of chance to socialise and enjoy a drink together once the bingo has finished.
Prices start from as little as £2.50 for six games in the morning session, through to £15 for 18 games in the 7-9pm session. Prices are of course subject to change and you may be charged separately for additional games.
Mecca Bingo Rosehill prizes
Mecca Bingo's big prize promise guarantees players at Mecca Bingo Rosehill three chances to win £100 with a full house in their £10 main game on Tuesday and Thursday evenings.
Monday evenings bring two chances to win £200 with quadro bingo full houses in the £15 main game, while Friday ups the ante by doubling that number to four £200 prizes.
A full house on Saturday evening can land five winners a prize of £200 in the £15 main game, but it's on Sunday that things really hot up when one full house wins £500 and another wins a cool £1,000 in the £15 main game.
Food and drink at Mecca Bingo Rosehill
Like all Mecca Bingo halls, Rosehill has an extensive food and drinks menu that is available via the Mecca Bingo app if you want the convenience of ordering to your table without leaving your seat.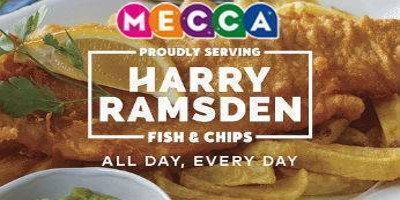 On the evening menu you can choose from mains from Chicken Box, Harry Ramsden's fish and chips, club classics like burgers and hot dogs, and a full range of sides such as onion rings, chips, garlic bread and baked beans.
The kitchen bites menu covers all your toasties, sandwiches, chips and jacket potatoes as well as crisps, sweets, nuts and chocolate bars, while the express menu covers a selection of the above and Mecca Bingo's delicious range of desserts.
Mecca Bingo Rosehill facilities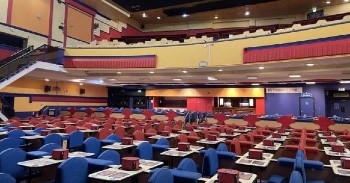 You'll find parking for up to 25 vehicles on site at Mecca Bingo Rosehill, and as mentioned above the venue is well served by bus routes.
There is a free ATM at the venue, which seats a remarkable 1,400 people at any one time, and there is disabled access and disabled facilities to ensure everyone can join in the fun.
The midnight closing time and fully stocked bar at Mecca Bingo Rosehill mean you really don't have to leave your seat to enjoy a full night out in one place.
In the area local to the hall, you can find Morden's famous Bait'ul Futuh Mosque, which is the largest in Europe and can welcome 10,000 worshippers at once! Also worth a visit is the National Trust property at Morden Hall Park, with its 51 acres of sprawling parkland on the banks of the river Wandle.
---
Overview of Mecca Bingo Luton


Mecca Bingo promised to "redefine the future" of its clubs when it embarked upon an exciting modernisation of the facilities at its Luton club on Skimpot Road.
The venue closed its doors in October 2020 in order for essential roof repairs to be carried out, and Mecca Bingo took the opportunity to invest in a wide-ranging revamp of the club's facilities in order to deliver "an enhanced bingo experience both in club and online".
Mecca's general manager Tim Perry explained that the refurbishment would turn Mecca Bingo Luton into one of the company's flagship halls.
He said: "As part of Mecca Bingo's rebrand, we have committed significant time and investment in reconsidering the meaning of bingo within the entertainment industry and what customers want.
"That is a truly immersive experience, providing our guests with everything that bingo has to offer and going beyond what they expect.
"We are excited to launch our club in Luton, which is a brand new experience, taking bingo entertainment to a whole new level."
Mecca celebrated the relaunch of its Luton club by transforming a regular Arriva bus into a bingo bus, with a finely dressed bingo caller running games as passengers were treated to a bingo extravaganza on their daily commute.
What to expect at Mecca Bingo Luton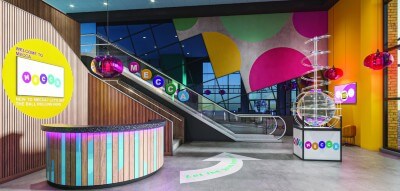 At the heart of the relaunch of Mecca Bingo Luton were a set of new core games added to the club's daily line up, offering players more ways to win and creating more winners. In addition, there are new special promotions that run throughout each month, such as Mecca Bingo Luton's Gin & Jazz Sunday, Bonkers Bingo, DJ sets and brunch events.
All of these events will take place inside a fully refurbished venue on Skimpot Road, featuring enhanced audio in the main hall, stunning visuals and graphics, and wonderfully colourful, comfortable furniture.
The fun events were not limited to opening offers and celebrations – there was just as much fanfare around the first anniversary, with live bands, free bingo and lots of extra prizes.
Mecca Bingo Luton games
Mecca Bingo Luton's regular opening time is at 10am from Monday to Saturday, and 11am on Sundays. There are morning bingo sessions every day, as well as a noon session, and an evening session that starts at 6pm.
Like all Mecca Bingo clubs, Mecca Bingo Luton offers paper bingo as well as 'Mecca Max' electronic bingo games that make it even easier to play.
Ticket prices start from as little as £1 at Mecca Bingo Luton, and the majority of games cost no more than £5 to play. For the main evening sessions you can expect to pay a bit more, with ticket prices set at £10 from Monday to Thursday and £15 on Fridays, Saturdays and Sundays.
All prices are subject to change.
Mecca Bingo Luton prizes
Mecca Bingo Luton will benefit from Mecca's big prize promise, which guarantees players regular chances to win jackpots of £100 and £200 throughout the week, and larger jackpots of £500 and £1,000 on Fridays, Saturdays and Sundays.
You can also expect to see all sorts of exciting prizes up for grabs at Mecca Bingo Luton's entertainment nights, bottomless brunches and pop-up partnerships.
Food and drink at Mecca Bingo Luton
A brand new menu is among the star attractions at the refurbished Mecca Bingo Luton, where members can look forward to some exciting new dishes in addition to the favourites such as fish and chips, burgers, hot dogs and chips.
There will be new vegan dishes to choose from, served straight from Mecca Bingo Luton's new open kitchen, which features a chargrill and its very own pizza oven – so you can enjoy some good dough while you aim to win some dough!
The new bar at Mecca Bingo Luton will cater to everyone's taste, and Costa Coffee will be available from the venue's brand new cafe.
Mecca Bingo Luton facilities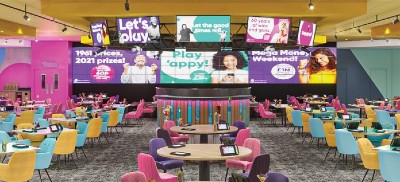 There is a large car park on site at Mecca Bingo Luton, with room for as many as 800 cars to ensure you can always stop right outside the venue, which is handily located just a short drive from junction 11 of the M1.
Inside the refurbished venue are seats for more than 1,000 members who can enjoy the enhanced audio and visual experience of the revamped Mecca Bingo Luton hall and the exciting new food and drink options.
So, if you are looking for a Luton bingo hall, then be sure to make the Mecca Bingo hall your first choice..
---
Live Bingo News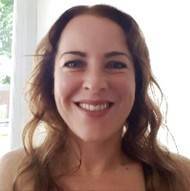 Author
Laura has been writing for over 10 years, and when she's not busy crafting articles about bingo, casino, slots, and other exciting topics, she loves to travel, do crosswords, and pub quizzes (just don't try and beat her at music trivia!) In her previous roles, Laura has managed an IT helpdesk, worked as an IT project co-ordinator, and ran a local events website. Laura lives in Wales with her partner.