How To Recognise Rogue Bingo Sites
With so many different online bingo sites to choose from, not to mention a whole plethora of casinos too, how do you recognise a rogue bingo site? What even is a rogue bingo site?
The definition of rogue is 'dishonest or unprincipled' and to be fair, the changes in gambling regulations that have been implemented over the years have done away with the majority of the online bingo sites the could be defined as 'rogue'.
In the gambling community, the term 'rogue' describes an operator or brand that only just stays within the rules and regulations set out by the Gambling Commission (in the UK) or any other authority the oversees online gambling. In a time gone by, there would be some that would have extortionate wagering requirements or terms and conditions that would make it extremely difficult to withdraw winnings.
Avoiding Rogue Bingo Sites
Over the years we have been witness to the arrival of rogue bingo sites but these tend not to last the test of time in the online gambling industry thanks to changes that have been introduced. If we're honest, we haven't come across one in quite some time.
That said, we do want to provide our readers with a few pointers of what to watch out for.
Transparency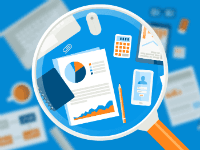 This is key when it comes to terms and conditions around deposits and withdrawals. All bonus offers made to players should have the T&Cs clearly available and no more than one click away.
You should be able to see the wagering requirements for any bonus and all pertinent information about withdrawals. For example, minimum withdrawal amounts and processing times. More details of this can be found in our guide to bingo withdrawals.
Terms and Conditions
If you find yourself being subject to any of the terms and conditions listed below then we would suspect that you have been unfortunate enough to have stumbled upon a rogue bingo site:
Avoid a brand that does any of the following:
Has higher minimum withdrawal amounts that the industry considers as standard. This should not be higher than £10.
The wagering requirements on bonuses seem extortionate when compared with an industry standard. Many online bingo sites offer between 2x and 10x the deposit + bingo bonus received as a wagering requirement.
The option to deposit without taking a bonus is not available.
A site that closes an account following a win citing bonus abuse as a reason.
Reputation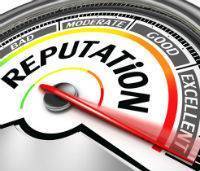 A great way to spot a rogue bingo site is to check a reputable review site like WhichBingo. Not only have we reviewed all the online bingo sites available, we know many of the operators and we also allow players to post their reviews too.
Player reviews offer great insight into how withdrawals have been processed.
A couple of examples taken from our player reviews:
The Good – "The jackpots are attainable and go at least once a day in most rooms, unlike most sites where the JP's are rarer than hen's teeth. I've won two JP's on this site, one in Bingo Lite and the other in Pulse. Both were a couple of hundred each so not a fortune, but nice nevertheless. I've also withdrawn lots of times, I think my biggest was probably £700, but I withdrew two lots of £500 within days of each other just a few months ago."
The Bad –" I deposited my first lot of money, then won with what I thought was my free money, but I then had to wager over 3000.00 pounds before I could add to real money, which I did and which left me 250 pound. Tried to withdraw, then they needed proof just about to send this to them and my account closed. Just a bit suspicious if you ask me. I would like to know why all of a sudden when I'm withdrawing why it's closed. I will take further if matter not sorted."
The Ugly – "I've played on this site a few years now and never won enough to withdraw. It's the worst site going, in my opinion, it's super boring and the slots never seem to pay out ever!
Keep your money for one of the better sites out there that you can actually win on and enjoy a cash withdrawal from!"
Social Media is also a great place to get an idea of what others think of a brand.
Licensing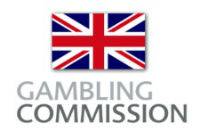 Any site that you choose to play at with real money should hold a proper license from one of the reputable regulatory bodies. This is mandatory for any site that is operating in the UK market. Any site licensed by the UK Gambling Commission (UKGC) has proved that they have and will abide by the rules and regulations set out by the UKGC.
Of course, the UK is not the only reputable jurisdiction in the world, the following are others that have proved that they also have strict consumer protection measures set up by their regulatory bodies.
Below we have included some examples of bingo sites that are covered by the other reputable licensing authorities:
Gibraltar Licensing Authority – Ladbrokes, 32Red, William Hill, all Cassava / 888 brands
Alderney Gambling Control Commission – Sky brands, Kitty Bingo etc.
Isle of Man Gambling Supervision Commission
There are others, and details of which jurisdiction the site is under should be shown on the first page of the brand. If not, be wary! Some jurisdictions have a rogue reputation historically and several years ago, most bingo sites under these were not approved for the UK market. These included Costa Rica and Curacao.
When you visit an online bingo site for the first time, be aware of the above criteria and if in doubt, click out!