Movie Madness on the Dancefloor!
WOW! WOW! WOW! What a week! Right from the opening group dance to Encanto we knew it was going to be one heck of a night!
We had the first 10s of the series! Now I have said since the beginning that I didn't like the couples getting such high marks this early on, but I have to admit that those 10s for Tyler and Dianne were so deserved. It was a perfect Charleston and this couple are going to be dangerous!
I was pleasantly surprised that so many couples had improved. I wonder if this because it was a themed week and the celebs have a clear 'character' to play, rather than being themselves?
I was a big fan of Kym and Graziano's Charleston too! It was a fantastic dance for her.
Matt made an improvement, which I was pleased to see, as did James.
I really loved Helen's Viennese waltz too. It really suited her.
I find Hamza to be a classy, elegant dancer and I like that. He's a big contrast to others with a really elegant style. Having said that, the judges want him to give more energy and pizazz, so I think that next week he should come out and give them what they want.
Special mention to the hair, makeup and costume teams who were incredible as always.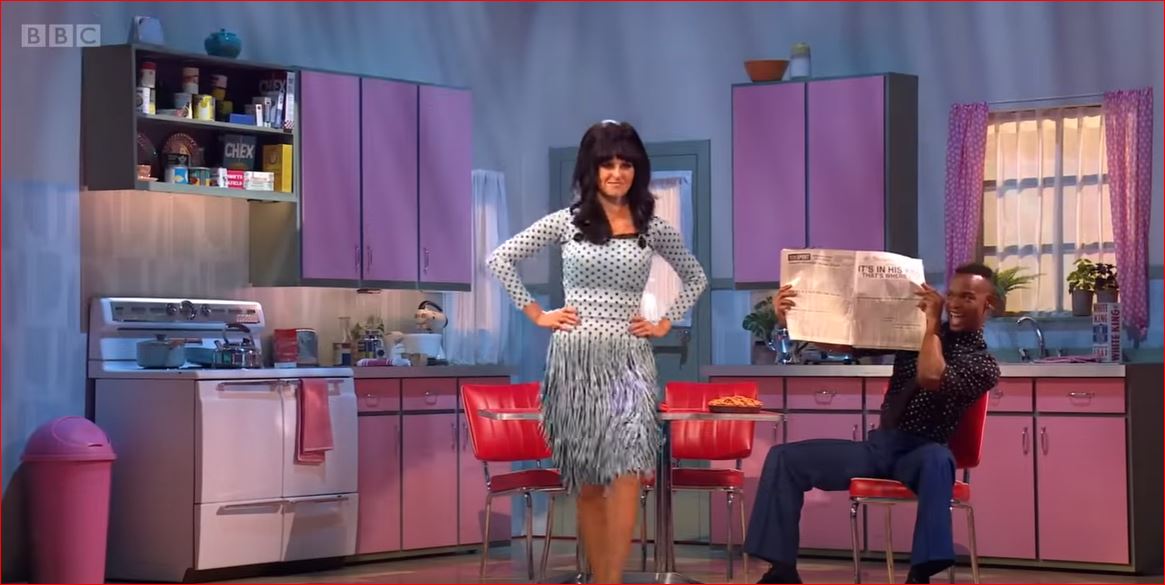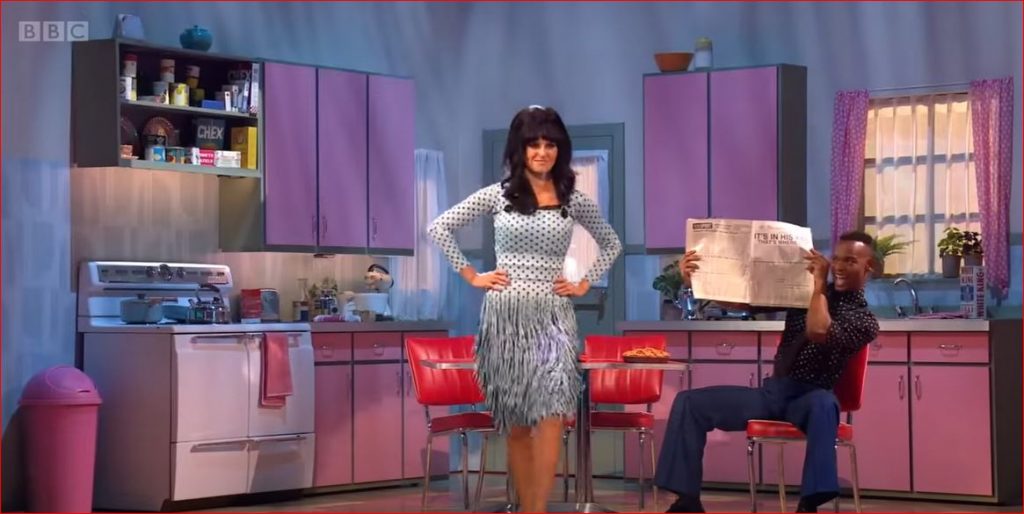 Oscar Winning Moments
Tony! Of course, Tony! He stripped on National Television. He Samba'd, wiggled, went for it, enjoyed it, had facial expressions, and smashed it!
Jayde made me emotional again! The joy that radiated from her just got to me. That's what dancing is all about and it is what Strictly is all about.
JOANNE'S TOP 4 – MOVIE WEEK
1. TYLER and DIANNE (10) Well deserved. Charleston perfection. WATCH OUT FOR THIS ONE!
2. WILL and NANCY ( 8) As one of the judges said "he made Ballroom sexy."
3. HELEN and Gorka ( 7) Ballroom girl. If she brings up the Latin then she could be a dark horse
4. JAYDE and KAREN ( 7) Totally embraces what Strictly is. Confident, joyous and talented.
Shocker Dance-Off! Did The Right Couple Go?
Well, what can I say? Totally unexpected. Two extremely good couples, who I think we all imagined would go quite far and one of which I thought would be a finalist.
Was it Fleur's best week? No, but it was still good. In my opinion Ritchie also had a good week!
In the dance off there seemed to be one missed step by Ritchie. Whereas Fleur had listened to the judges comments and danced beautifully.
It just goes to show…NO ONE IS SAFE!
Joannes' Verdict – Yes, the result was right.
Other Weeks