Lottery Betting
If you are in the United Kingdom, then you are no doubt fully aware of the Lotto, which is the biggest part of the UK's National Lottery. You will also be aware of the EuroMillions, which is a lottery shared between a selection of European countries.
You may also be aware of other lotteries all over the world including games such as the Powerball in the USA where you can become one of the richest people in the world overnight!
1
18+. New customers only. Register using promo code LOTTO20. Deposit and stake £5 on Lotto or Numbers draws within 7 days of registration for £20 in Free Bets. First bet must be placed on Lotto or Numbers draws. Free Bets Credited within 24 hours. Free Bet amount is not included in any return and expire after 7 days. Payment restrictions apply. SMS validation may be required. Full T&Cs apply. Please gamble responsibly. begambleaware.org #AD
What you might not be aware of though is that you can 'buy' tickets via online lottery sites for many of the biggest global lotteries. You may ask how you can do this when you are required – by law – to be resident in the country where the lottery takes place in order to purchase a ticket. Well, when you use an online lottery site you are 'betting' on the lottery as opposed to actually purchasing a ticket. If that sounds confusing then don't worry, as all will be explained!
The first thing you need to find in order to indulge in lottery betting is a recommended online lottery site. You can use the following table to find out which of the many available sites is likely to suit you best:
What is lottery betting?
As we mentioned in the introduction, (usually) you cannot legally buy a lottery ticket for a national, state-run lottery unless you are resident in the country within which the lottery is run. So, how can you 'buy' a lottery ticket for the US Powerball draw if you live in the UK?
The answer is, you don't! Instead you 'bet' on the lottery using the services of an online lottery site. You select your numbers as required as if you were playing the lottery in the country for which you are betting on, then pay for your 'ticket'. The lottery site then accepts your 'bet'.
The online lottery site then sends out a commissioning agent who IS a resident in the country in which the lottery takes place, to go and buy a ticket using the numbers that you have selected. This ticket is not yours but legally belongs to the agent and the online lottery site.
Remember you are betting on a lottery, not buying a lottery ticket!
Say you strike lucky and your numbers win the big jackpot. The agent goes and collects the winnings, which they then pay to the online lottery site. The site then pays you the same amount from their account, which of course now contains enough money in order to pay you.
You may wonder 'what's in it for the online lottery site?'. The answer is that they charge a little commission on top of every bet that they accept. So, if you were a resident in the US and wanted to buy a Powerball ticket, then you would have to pay $2. If you are not resident in the US and wanted to bet on the Powerball, you may have to pay $3 or more (or less, but more than $2) in order to place your 'bet'. This is a small price to pay for the chance of winning multiple millions!
Don't worry about the agent running off with your winning lottery ticket if you win! There are lots of legal frameworks in place to prevent such a thing from happening! If you do happen to win a massive amount when lottery betting, that the money is guaranteed to be passed into your lottery betting account.
Bonuses in lottery betting
There are dozens of lottery betting sites available, and it can be difficult to choose which is the correct one for you. It is worthwhile getting the best deal you can when you sign up for a new site, and you can do that by taking advantage of some of the bonuses that lottery sites offer.
Here are some of the many kinds of bonuses that online lottery betting sites promote:
Welcome offers
In truth, online lottery betting sites are not as hot on welcome offers as online casinos, slots sites or sports books. If you fish around though, you should be able to find a welcome bonus that's attractive enough for you to make it worth your while signing up.
Some sites will offer you a welcome deposit offer. This is where the site will match the amount you deposit with bonus cash. For example, if a site offers a '100% deposit bonus up to £50', then that means the site will match your initial deposit with the same amount of bonus cash, up to the maximum. There will also be a minimum amount that you will need to deposit in order to be awarded a bonus.
You will not be able to withdraw your bonus cash – you will only be able to spend it on lottery tickets. There will also be other caveats (i.e. terms and conditions) that you need to be aware of. Just make sure you read the full terms of any bonus offer that you are thinking of taking up. The site is not trying to trick you (such a thing in the UK is illegal) but they are trying to make sure that their offer is not so good that thousands of people will take advantage of it and leave the company behind the site bankrupt!
Free bonuses
Free bonuses are another deal worth looking out for. When you sign up for a site they may be prepared to offer you a free entry into a lottery of their choice, or any lottery that you care to bet upon. They may also offer a free lottery entry if you buy a certain number of lottery entries – i.e. purchase nine lottery entries and you will receive your tenth entry free.
As always, and with any deal at an online lottery site, you must make sure that you check the terms associated with any deal. Again, the online lottery site will not purposely be going all out to swindle you, but you may misunderstand something about a deal and end up not getting exactly what you expected.
Deposit bonuses
These are more common at online casinos and online bingo sites, but some online lottery betting sites will offer them as well. This is basically a bonus boost for making any kind of deposit at a site. For example, if the deal you spy is a '20% bonus up to £20' deal then a deposit of £100 would be enough to secure you that maximum £20 bonus.
It is important to remember that bonus money is not real cash in that you can never withdraw it. It can only ever be used to purchase tickets at the site, and then under the conditions as dictated by the terms of the deal.
Cashback bonuses
When you purchase a whole string of lottery tickets, and they all turn out to be losers, then you can end up feeling frustrated. If a site has a cashback deal, then you can claw back some of your losses as bonus money. Depending on the cashback deal, you may be able to claim a percentage of your losses back on an annual, monthly or even a weekly basis.
Typically, your cashback will be paid to you as bonus money. This is – again – money that you will be unable to withdraw, but you should be able to use this cash at the site to purchase lottery tickets with certain caveats.
Special bonuses and offers for subscribers
If you subscribe to a lottery, then that means you agree to buy enough lottery tickets to play the lottery for a specific number of weeks. You may be able to change your numbers on a weekly basis, or have new numbers selected at random, or play the same numbers for every lottery draw that you have subscribed to.
Lottery betting sites are of course keen to get players to subscribe to lotteries as that means you are likely to spend more money than if you just bet on any lottery simply when the fancy takes you. In order to persuade you to subscribe, the site may offer you a deal such as 'subscribe for fifteen weeks and get the sixteenth week free'. This simply means that the overall cost of your lottery purchases are spread over sixteen weeks, rather than fifteen.
This is a decent deal as it's better than paying for fifteen lottery entries so, in essence, you are getting to play your chosen lottery one week for free.
What should I look for when choosing an online lottery betting site?
There are many online lottery sites sprinkled across the internet, and nearly all of them are pretty decent. However, some are definitely better than others. Here is a list of aspects of a site that you should look out for when deciding which online lottery betting site you should give your lottery betting custom to.
Licensed and regulated
As previously explained, when you use an online lottery betting site, it may seem that you are buying lottery tickets, but in reality, you are betting on the outcome of the lottery. To this end, an online lottery betting site actually qualifies as a sports book.
Under UK law, any sports book that offers services to people in the UK must be licensed by the United Kingdom Gambling Commission (the UKGC for short). Any site that offers lottery betting services to anyone in the UK and does not have a UKGC license is operating illegally.
It is very easy to check if a site you are thinking about using has a UKGC license. Just head to the site's landing page and scroll right to the bottom. You should, in the footer, be able to read the magic words "licensed and regulated by the Gambling Commission of the United Kingdom", or words to that effect. The site should also display its license number. If you have any qualms about a site then you can contact the UKGC quoting the license number, and they will be able to tell you if the site has been operating legitimately.
The UKGC does not simply hand out gambling licenses like confetti, so if a site does have a UKGC license then you can rest assured that you will be safe to use the site for your lottery betting exploits.
Bonuses and fair terms and conditions
Online lottery betting sites tend not to be as hot on bonuses as other wagering enterprises such as online casinos. If a site does offer bonuses, then that is something you can use to your advantage, however you need to check any bonus offer's terms and conditions to make sure the bonus is fair.
Terms and conditions can sometimes take some understanding, but you'll soon be able to tell a decent bonus from a worthless one.
Jackpots
Most people bet on lotteries in the hope of winning not a little bit of money, but a lot of money! You can only win a lot of money if the lottery betting site has jackpots that are really worth winning. Most lotteries do have life-changing amounts as a jackpot, but some are more generous than others.
As a minimum, any site you are considering joining should at least have access to the two main lotteries in the USA – the Powerball and the MegaMillions – plus the main lotteries in Spain and Italy.
Value for money
As you may have worked out by now, an online lottery betting site makes its money by 'selling' lottery tickets at a premium. For example, a lottery ticket in the USA costs between $2 and $3, but a lottery betting site may charge $4 in order for you to bet upon the Powerball or MegaMillions. This is just a commission that you need to pay in order to be able to play a 'foreign' lottery as a non-resident.
While $4 may be a good deal, value for money is important. If a site starts charging you $5 or $6 in order to 'buy' a lottery ticket the retails natively for $2, then you may start asking yourself if it is worth it.
You always need to make sure that you are getting the best deal when it comes to betting on a lottery, as that way you will have more cash available to 'purchase' a ticket, instead of having to use it to pay ticket premiums.
A wide range of betting types
While it would be nice to plump all your available cash for lottery betting on a single type of lottery betting, it's sometimes better to consider different 'bets' too. Naturally, you can only consider different bets if your online lottery betting site offers them!
Syndicate betting is a great deal as you significantly increase your chances of winning, albeit while decreasing the amount of money that you will win. Any decent online lottery betting site will offer syndicate betting.
Betting on bonus balls is a good deal as well. Again, you will not win a mega amount of cash, but it's easier to match one ball than it is to match six or more!
A decent range of payment methods
It's always nice to have options when it comes to getting money into your lottery betting account. All sites will accept Visa and MasterCard, but you may not feel comfortable in allowing a site access to your most important financial details. That's not to say that a site is going out of its way to swindle you, but even the biggest companies in the world are prone to data breaches, so it may be better to keep your banking details to yourself.
Ewallets such as PayPal, Skrill and Neteller are always better options for funding lottery betting than debit cards, as it gives you a 'buffer' between your lottery account and your bank account. You can, of course, set PayPal up to take money from your bank account without having to divulge those details to any third parties.
In short, the more payment options an online lottery betting site has, the better.
Customer service
Even the most experienced online lottery betting aficionado can get stuck from time to time. Perhaps ticket 'purchases' are failing, or withdrawals are being denied. When that happens, you are going to need some help.
The best sites have the best customer contact options. A dedicated phone number is about the most decent option going, followed by live chat.
If a site just has an email address as its sole help option, then it's one perhaps that's best avoided until it bucks its ideas up.
How is lottery betting different from playing the lottery?
Pros
You can 'buy' tickets for lotteries that otherwise you would not be able to
You gain access to lotteries with staggering jackpots such as the Powerball and the MegaMillions
You can choose from a wide range of lotteries, not just the ones run by your own government
You can choose how you wish to 'play' a lottery
Cons
You pay a premium for your lottery ticket 'purchases'
You will not gain the same levels of publicity as you would if you won your national lottery
What types of lottery bets are available
Lottery betting does not have the scope of, say, sports betting, but you still have a list of options. Here we outline a few of the most popular.
Systematic betting
Systematic betting is a way of betting on a lottery using a betting system. Systematic betting is somewhat controversial as many people claim that it works, and others claim that it's complete nonsense.
If you choose six numbers for a lottery where six balls are drawn, then you have to match all six balls in order to win. But what if you were able to select seven balls, or eight, or even more? It doesn't take much brain power to work out that the more numbers you select, then more likely you are to win.
With systematic betting, you choose as many numbers as you want, and the software will generate every single six number combination generated by those numbers. If you want to know how many combinations this will create, then you will need to do some complicated mathematics (if you want to know the formula it's n! divided by (k! multiplied by (n-k)!) when n is the amount of numbers/balls in the system, and k is the number of balls drawn). Suffice it to say that the more numbers you want to cover, the more bets you need. Seven numbers is seven bets, eight numbers is 28 bets, nine numbers is 84 bets, and so on.
The more numbers you cover, the greater your chances of winning, but of course, the more bets you need to make.
Just in case you are interested, if you want to cover all 49 numbers in a 49-ball lottery, then you will need to make 13,983,816 bets!
Single game bets
You don't have to get all complicated when it comes to a lottery. You can – if you want – just bet on a single game. Just fund your account, choose your numbers and then wait for the results to see if you got lucky.
Syndicate betting
If you do the UK lottery, then you may be a member of a syndicate and if you are, then you will be aware of syndicate betting. If you want to join a syndicate at an online lottery betting site, then you can do at most of them. The good news is that you don't have to get twenty or however many of your friends to sign up to the site to create a syndicate – you simply enter a syndicate at the site and you will be matched with random people who also want to bet on the lottery as a syndicate.
Syndicate betting is very simple. If you enter a syndicate of twenty people, then you will be twenty times more likely to win the jackpot. The 'bad' news is that you will have to share your fortune with twenty complete strangers!
Still, twenty chances of winning £1 million is better than one chance of winning £20 million!
Betting on lottery bundles
A bundle is a special one-off purchase that will allow you to bet upon multiple lotteries, all at once. A bundle could be tickets for successive draws on the same lottery, or a combination of tickets for different lotteries.
The main benefit of a bundle is that you will save money. A bundle is always cheaper than betting on each lottery on a 'single game' basis.
QuickPick
Lotto players in the UK will have heard of a 'QuickPick', which is where you buy a lottery ticket but your numbers are selected for you instead of you selecting them. A 'QuickPick' at a lottery betting site works in exactly the same way – you choose which lottery you want to enter and when, and your numbers are randomly chosen for you.
Which national and international lotteries can you bet upon?
The Irish Lotto (Ireland)
The Irish Lotto is the biggest lotto in Ireland, and is unique in that three draws are made – the Lotto, the Lotto Plus 1 and the Lotto Plus 2. You can use the same numbers for each draw, although the prizes get lower the more draws that are made.
Jackpot: Min: €2 million. Max: No limit.
Odds: 1 in 10,737,573.
Drawn: Every Wednesday and Saturday, 8:00pm (GMT).
Ticket Price: $4 for two lines.
How to win: Correctly predict 6 numbers from 1 to 47.
The Powerball (USA)
The Powerball rivals the Mega Millions as the biggest lottery in the world. Plenty of people have become instantly immensely rich after winning the Powerball, which holds the global record for the highest-ever lottery win of $1,586,500,000.
Jackpot: Min: $40 million. Max: no limit.
Odds: 1 in 292,201,338.
Drawn: Every Wednesday and Saturday, 10:59 pm (EST).
Ticket Price: $2.
How to win: Correctly predict 5 numbers from 69 and 1 (Powerball) from 26.
The Mega Millions (USA)
The Mega Millions in the other nationwide lottery in the USA, and rivals the Powerball in terms of instant wealth. The Mega Millions holds the record for the single win jackpot of $1.537,000,000 (the Powerball record jackpot was shared between three winning tickets).
Jackpot: Min: $40 million. Max: no limit.
Odds: 1 in 302,575,350.
Drawn: Every Tuesday and Friday, 11:00 pm (EST).
Ticket Price: $2.
How to win: Correctly predict 5 numbers from 1 to 70 and 1 (mega ball) from 25.
SuperEnalotto (Italy)
The SuperEnalotto is by far the biggest lottery in Europe and is one of the biggest lotteries outside of the USA. It is also one of the 'hardest' lotteries in the world to win.
Jackpot: Min: $76 million – $89 million. Max: no limit.
Odds: 1 in 622,614,630.
Drawn: Every Tuesday, Thursday and Saturday, 8:00 pm (EST).
Ticket Price: €1.
How to win: Correctly predict 6 numbers from 90.
The Spanish Superdraw (Spain)
The Spanish Superdraw takes place on a weekly basis and is unique in that some lotteries are bigger than others. The biggest draw of all is the Christmas Draw called 'El Gordo', during the drawing of which Spain grinds to halt.
Jackpot: Min: €5 million. Max: No Limit. El Gordo: €4 million.
Odds: 1 in 139,838,160.
Drawn: Every Thursday and Saturday, 9:30 pm (Local time).
Ticket Price: €1.50 (weekly lottery). €20-€200 (El Gordo).
How to win: Correctly predict 5 numbers from 54 and 1 number from 10. El Gordo is a raffle.
The Oz Lotto (Australia)
The Oz Lotto is the biggest lottery game in Australia. The record jackpot win generated by the Ox Lotto is AU$111,972,151.
Jackpot: Min: AU$100 million. Max: No limit.
Odds: 1 in 45,378,620.
Drawn: Every Tuesday, 8:30 pm (AEST).
Ticket Price: AU$1.10.
How to win: Correctly predict 7 numbers from 45.
Australian Powerball (Australia)
The second-biggest lottery game in Australia, the Australian Powerball has been running since 1996 and has created many multi-millionaires during its history.
Jackpot: Min: AU$3 million. Max: No limit.
Odds: 1 in 134,490,000.
Drawn: Every Thursday, 9:30 pm (AEDT).
Ticket Price: AU$1.10.
How to win: Correctly predict 7 numbers from 35 and 1 from 20 (Powerball).
The EuroJackpot (Europe)
Similar to the EuroMillions, the EuroJackpot is a multi-nation draw involving the countries Croatia, Czech Republic, Denmark, Estonia, Finland, Germany, Hungary, Iceland, Italy, Latvia, Lithuania, the Netherlands, Norway, Slovakia, Slovenia, Spain, Sweden and Poland.
Jackpot: Min: €10 million. Max: €90 million.
Odds: 1 in 95,344,300.
Drawn: Every Friday, 9:00 pm (local Helsinki time).
Ticket Price: €2.
How to win: Correctly predict 5 numbers from 50 and 2 from 10.
MegaSena (Brazil)
The MegaSena is the leading lottery in South America and has been running since 1996. It is only open (on a ticket-purchasing basis) to people in Brazil.
Jackpot: Min: R$2 million. Max: No limit.
Odds: 1 in 50,063,860.
Drawn: Every Wednesday and Saturday, 8:00 pm (local Brasilia time).
Ticket Price: R$3.
How to win: Correctly predict six two-digit numbers from 00 (60) to 59.
Which lottery game has the best odds?
In truth, if you are aiming to win a mega jackpot amount, then the odds are not really important. You have to be really lucky to win a lottery jackpot, but of course, you have to be 'in it to win it'. Any lottery with a prize in excess of £1 million is worth buying a ticket for, even though the odds of winning are fairly astronomical. As the old adage goes "someone's got to win it, and it could be you."
If you are not that bothered about winning a huge amount of money, then you are probably best placed to enter an online lottery betting syndicate, and one with a large amount of people. The more people in a syndicate, the better your chances of winning. You will not win as much, but you are more likely to win than by buying a single ticket.
When it comes to lottery games with the best odds, the games with the fewest balls are the ones to go for. Most lotto-type games are of the '6 balls from x' variety, so the lower the value of x, the more likely you are to win!
Should I go for lotteries with large jackpots?
Why not? The key is not the amount you will win, but your chances of winning it. For example, the Lotto in the UK is a '6 from 59'game, which means your chances of winning the jackpot are around 45,000,000-1. It doesn't matter if the jackpot is £10 million or £10, the odds of winning are always the same. You should bet on the UK Lotto (in this example) when the jackpot is at its highest.
The only disadvantage of betting on lotteries with large jackpots is that the bigger the jackpot, the more people are likely to enter. This increases the chances of you sharing the jackpot with someone else.
Some jackpots are always immense, such as the PowerBall and the MegaMillions in the US. If you want to go for a lottery with a large jackpot, then these are the ones to go for.
Lucky numbers – is there such a thing?
There's no such thing as luck, but then there's luck in every lotto draw. If that sounds like a confusing statement, then allow us to explain.
With any six-ball lottery, any combination of six numbers is as likely to be drawn as any other combination of six numbers. This may sound counter-intuitive, as you may think that the combination of 1-2-3-4-5-6 is much less likely to be drawn as 23-1-45-25-21-44, but actually, it is just as likely. In addition, if the draw is 23-1-45-25-21-44 one week, then it is just as likely that those balls will be drawn again the following week (although not in the same order).
If you believe this not be the case then you are suffering from what is known as the gambler's fallacy, which states that where randomness is involved, something that happens is less likely to happen again immediately after. This is simply not true.
Say you throw a dice and it lands on six. When you throw the dice again do you think it is less likely that the dice will land on six again? Well, it's just as likely to land on six as it is any other number. When you throw a dice the odds of throwing a six are always one-in-six, no matter what has happened before. The dice has no memory, so how would it 'remember' that it landed on six the last time it was thrown?
The same goes for lottery machines. They have no memory of the balls that were drawn the last time, so how could they 'remember' not to draw the same balls again?
Some people will tell you to bet on 'cold' numbers, i.e. numbers that have not been drawn for a long time, or 'hot' numbers, which are numbers that are drawn more frequently than others. This is another fallacy. A ball that has not been drawn for ten years is still as likely to be drawn as a ball that has been drawn every draw for ten years in a row.
So, what about 'lucky' numbers. If you have numbers that you consider lucky, or that are important to you (such as your birthday) then you may as well choose them as they are just as likely to be drawn as any other number!
Conclusion
If you're in the UK, when you read about the winners of the Powerball in the USA, you may start to feel a little jealous. Just imagine winning over £100 million! You'd have the life of your dreams, plus you could make sure all your family and friends are suddenly much better off, and you can give money to support those charitable causes that are close to your heart (if you want – you could always keep every penny for yourself, of course!).
Thanks to online lottery betting, you are able to 'play' foreign lotteries like the Powerball and the SuperEnalotto by betting on as opposed to buying a ticket. You could become a mega-mega-mega-millionaire!
Sign up today for one of the leading online lottery betting sites and see if you can be lucky enough to pick the right numbers!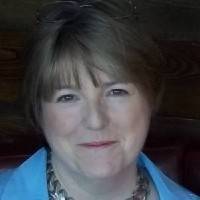 Author And Contributing Editor
Anita is a well-known bingo-lover and has been involved with online bingo since the late 1990's. She has been along for the ride and seen the industry grow and develop into what it is today. She has worked with the biggest names in the industry and has a reputation for being fair and to the point in her writing.