Best Casino Bonuses in the UK
Lots of online casinos offer bonuses, ranging from welcome offers, re-loads, spins on the house, cashback programs and more. They will all get you some extra free play one way or another. Here we're going to explain what all these offers really are and things to watch out for. Of course, we've also compiled a list of some of the top bonuses around that we update on a regular basis!
Find the Top Casino Offers
To begin with, a bonus is only as good as the casino site that offers it. What good are free chips for boring games anyway? So we start by looking at casinos with exciting games. We also keep an eye out for special promotions for popular games among UK players, or for the latest releases. A bonus' terms can also affect its true value drastically, so our experts goes through the fine print of each deal to see what you can really expect from it. Needless to say, we also check that the casino is fully licenced and is a trustworthy place to play!
What Makes a Good Casino Bonus?
Generally speaking, there are the 3 defining features of a good casino bonus:
A 100% bonus will match your deposit in free chips, effectively giving you double the amount to play with. A higher percentage will get you more chips per penny. Usually it's limited to a specific amount.
This is listed in the terms of the promotion and it's the amount of bets you have to make before you can withdraw wins you had while playing with bonus money. Wagering requirements can be a bit complicated and we have a more detailed explanation further down.
It's quite common to find offers designed for a specific game. For example, some might be for slots from a particular game maker, while others were designed for live dealer action.
What Types of casino Bonuses Can I Find?
Casino offers come in different shapes and sizes, so you can choose the one that fits your gaming style. Here is a guide to the most common casino bonuses you'll see:
Deposit Bonus: This is probably the most common sort of casino welcome bonus out there and, depending on the T&Cs that come with it, can give you some good value. The way it works is that when you make your first deposit, the casino will match it, usually 100%, which doubles your bankroll from the off. You might also get some free spins thrown in on top. With some intro deals at a new casino UK players get match bonuses on the next few deposits as well.
You need to make sure you check the wagering requirements and the maximum conversion amount that comes with an introductory offer, as well as how long you have before the bonus runs out. If you get free spins as part of the deal, you need to know whether you can only use them on certain slots, or if there is a limit on how much you can win.
No Deposit Bonus: Typically for players new to a casino. The no deposit gives you free chips to play with, before you've even made a deposit. You'll get to play their real money games without risking a penny, however, these offers tend to be very small and won't get you very far.
Free Play: Free play lets you play real money games at a casino for a limited time (say 24 hours). Keeping your winnings will definitely come with strings attached. Can also more generally refer to the extra play you get with any bonus.
Free Spins: Literally, spin the reels for free, courtesy of the house. Typically for specific slot games, and obviously one of the most popular promos for slot players.
High Roller: High Roller promotions tend to have a slightly lower matching rate, but have a much less restrictive cap on the amount it goes up to. This gets you a lot more bonus money overall.
Re-load: After you've played through the Welcome, the re-load gives you another top up with your deposit although the matching rate tends to be a bit lower than the Welcome. Can be as found weekly or monthly offers.
Freerolls: Freerolls are basically free entry to poker games and tournaments, but sometimes can also mean free entry into casino races.
Mobile: Sometimes you can find special offers just for trying a mobile casino. Obviously you'll have to play on a phone or tablet.
Live Casino Promotions: Live dealers are really the new way to play table games online, and live casino promos let you play these games with free chips on the house, or with surprise prizes thrown in. For example, there might be a card for a mystery prize added to the deck in a game of Blackjack, or every time the ball lands on 7 on a Roulette wheel, everyone gets an extra cash prize. Things can get pretty creative here.
Cashback: Perhaps the more down-to-earth approach to gaming. You get back a percentage of your losses as free chips or bonus with cashback programmes.
Referral: Like where you play? Then bring a friend in and you'll get an extra reward.
Comp Points / VIP Club: Sort of like air miles. You will collect points for every bet you make, and with enough points you can move up levels, unlock extra prizes, get exclusive invitations to tournaments as well as to real-world events like sporting championships, the theatre and so on. Practically every casino has a VIP reward programme, and depending on your level, you might even get a personal account manager who'll craft some tailor-made offers for you.
What is a Wagering Requirement?
A wagering requirement, aka a playthrough requirement, is the amount you have to bet in real money before you can withdraw any winnings you had while playing with a bonus. It is found in the promotion's terms and conditions and is perhaps the most important part of any bonus as they define how good the deal really is. Yet it is also one of most poorly understood concepts, so here's a straightforward explanation with some examples.
Example 1: You deposited £100 and claimed a 50% bonus, receiving £50 in bonus money. The offer has a wagering requirement of 20x.
Multiply your bonus of £50 by 20, and you get £1,000.
£1,000 how much you need to wager in real money bets before you can withdraw your win.
Example 2: You deposited £100 and claimed a 50% bonus, receiving £50 in bonus money. The offer has a wagering requirement of 15x bonus plus deposit.
Your bonus is £50 and your deposit is £100. So what you do is (50+100) multiplied by 15.
That's 150 x 15, which gives you £2,250
£2,250 is how much you need to wager in real money bets before you can withdraw your win.
Watch out for the "bonus plus deposit" term, because although it looks lower at first, you can see that it ends up being more expensive after you do the maths.
---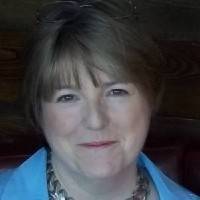 Author And Contributing Editor
Anita is a well-known bingo-lover and has been involved with online bingo since the late 1990's. She has been along for the ride and seen the industry grow and develop into what it is today. She has worked with the biggest names in the industry and has a reputation for being fair and to the point in her writing.