Poker Strategy: Tips and Techniques to Improve Your Game
Poker is a highly fluid game, and so no two hands play the same. In addition, the actions of other players influence the action more than in any other casino game.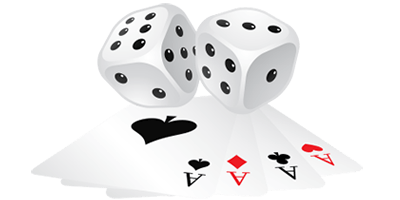 This means that a good poker player is one who can adapt their strategy to the specific requirements of any given hand, the other players at the table, and the size of their stack. Doing this requires a broad understanding of poker strategy, while the ability to react flexibly is essential.
On this poker strategy page, we will look at some essential strategies designed to help you improve your game, and which you will need to master if you are to become a consistently successful player.
Understanding Poker Odds
In poker, the odds of winning any given hand change constantly, and what determines the odds in any hand are:
your hole cards
other players' hole cards
the flop cards
the turn card
the river card
As you can see, there are opportunities throughout each and every hand where the odds on your winning a hand can change. This is why poker strategy has to be flexible and adaptable, as the odds of winning or losing a hand can change very quickly and dramatically.
Positioning in Poker
Your position on the table in a poker game is very important and has an important influence of your strategy.
In Texas Hold'em, each hand begins with two bets being made (the small and big blind) before any cards are dealt. For the two blinds, this means they can often participate in the first round of betting at little or no additional cost, which can significantly change how you play a hand.
Likewise, if you are to the immediate left of the big blind, you are the first to bet in each hand, and so this will have an impact as to how you play, as you are making the running to some extent. This can be an advantage, in that the way you bet can represent a very strong hand, but at the same time it can leave you vulnerable to raises from those after you, proving you out of the hand.
Alternatively, if you are the last to bet, you have had the chance the see what other players have done and so potentially get an understanding of the strength of their hands. However, it can also mean that getting access to a hand can be more costly if you are the last to bet, and so this will impact your strategy by making you reassess the relative strength of your hand.
Therefore, position is key to poker, and where you sit in relation to the button will significantly impact your strategy in any given hand.
Reading Your Opponents
Unlike many other casino card and table games, where you are playing against the House (which is required to act in predetermined ways), in poker you are playing against the other potentially unpredictable players at the table.
A successful poker player will have the ability to observe others' playing styles, so that they have an understanding of their strengths, weaknesses and how they play in certain circumstances. For instance, how do they bet when they have A-A in the hole, how often do they try to hit an inside straight, etc.
Reading your opponents will also involve noting how other players' physical actions and reactions can sometimes be a physical manifestation of the relative strength of their hand (known as a 'tell'), e.g., they run their hand through their hair when they have a strong hand, they tap the little finger on their left hand when they're bluffing, etc.
Therefore, poker is about much more than just the cards in your hand and on the board; understanding how others play the game, so that you are able to respond to their moves, is an equally important part of being a good poker player.
Manage Your Poker Bankroll
The size of your bankroll (known in poker as your stack), can be used as a weapon, or it can make you vulnerable, thus influencing your strategy at any given time.
For instance, being the chip leader on a table (meaning you have the most chips), sometimes enables you to use this to bully others out of a hand. It can at times help you to represent a stronger hand than you have simply by the size of your bet, or enable you to take a risk and stay in hands where your odds of winning are not huge, e.g., to try and make a straight or flush, for instance.
However, even if you are the chip leader at a table, you still need to be cautious, as one of the biggest dangers in poker is getting carried away with the strength of your hand, or misreading an opponent, which means you suddenly find yourself all-in on a hand you really shouldn't have been playing.
On the other hand, having a small stack will also influence your strategy. In some circumstances, it might make you so cautious that you only play hands where you are fairly certain the odds are in your favour.
Alternatively, being short stacked can also compel you to take a risk and win a pot or two that you had no right to win. This is especially the case in tournament play, when the blinds constantly increase in size and so doing nothing is not an option.
Ensure Your Bluffs Make Sense
Bluffing in poker is a skill that needs to be developed, just like any other. Bluffs have to be believable, which essentially means that you have to be able to convincingly represent having a better hand than you do in fact possess, and timed so that other players are not able to detect a pattern in your bluffing.
You can do this through the size and timing of your bets, for instance. if you have 7-2 in the hole, but want to make it seem as though you are much better placed, you can't simply limp into a hand – you need to bet as if you are holding A-A.
Similarly, when the river card comes, and it doesn't improve the board, you can't suddenly bet big when you have been checking hitherto — this is a real giveaway sign that you are bluffing.
You also need to pick your moments to bluff. If you do it too often, you will eventually get caught out, as most poker players don't like getting fooled and are willing to take a risk to expose a frequent bluffer.
However, if you never bluff, you can impact your potential winnings, as other players will be fairly certain that if you are involved in a pot you must have the cards to back it up, and so will be more easily persuaded to fold rather than call you.
Therefore, bluffing requires a coherent strategy, just like every other aspect of playing poker.
Pre-Flop Strategy
Pre-flop strategy is about representing the strength of your hole cards (honestly or otherwise) to the other players on the table.
It will, however, not only be influenced by your hole cards but also by how many players are in the pot, your position on the table, and the size of your stack. This means you can have a different pre-flop strategy for the same hole cards.
In the following example, you are dealt A-A.
If you are the first to bet, you might not want to make too large a bet straight off, as this might dissuade others from calling, on the basis that you have strong cards, with the result being that you don't get to play for as big a pot as you might.
On the other hand, if you are further down the table and several players have already called or raised, then you might choose to raise or re-raise, so that when it comes back to them these other players fold and you can pick up the pot without having to go all the way to the river.
Alternatively, let's imagine you've been dealt 7♣︎-4♣︎. If you are the first to bet, you might make a relatively small bet to test the lie of the land. If everyone else just calls, you will get to see a flop without it costing it too much, and you might suddenly be in the running to hit a straight flush, a straight or a flush. If others raise, you might then fold without it having hurt your stack too much.
On the other hand, if you are the last to bet and there have been raises and re-raises, you would likely fold, as the price for seeing a flop would be too high on a relatively weak hand with high odds of hitting the cards you need to make a winning hand.
Post-Flop Strategy
Once the flop comes, it is time to reassess. Using the above example, where you have been dealt A-A, the first step is to determine whether what is on the board means you still have the nuts or not. Your position on the table will go some way to helping you determine this, as will what the other players do.
if the flop is favourable, you might choose to slow play it, with the aim of enticing players with weaker hands into the pot, increasing the potential for a big win. Alternatively, you might choose to demonstrate strength and make a sizeable bet to persuade others to fold.
With an unfavourable flop, you have to pay close attention to what other players are doing. What does the size of this bet (in comparison to what they bet pre-flop) suggest about how their hand has improved? Alternatively, does a player checking mean that their hand has not improved either, and so it is worthwhile staying in the hand to see the turn and even the river, as in these circumstances you might consider yourself to still be ahead.
In the other example, where you have 7♣︎-4♣︎ in the hole, the flop is even more important. If there is no ♣︎ on the board, or no 5 or 6 (suited or not), the only way that you could reasonably consider staying in this hand is if everyone else checks and you can see the turn card for free.
On the other hand, if three ♣︎ are now on the board (e.g., A♣︎-J♣︎-2♣︎) and you have hit your flush, then the strategy would be to bet big and try to win the hard straight away, as you wouldn't want to give someone with A-J the chance to hit a full house on the river and steal the pot from under your nose.
These brief examples demonstrate how the same cards can be played very differently depending on the circumstances, and so your post flop strategy needs to reflect your position on the table and should be influenced by how others are betting.
Tournament Strategy
There are a couple of key differences between playing tournament poker and at a cash table.
If you're playing in a cash game, the blinds will remain constant; however, in a tournament, the size of the blinds increases at regular intervals. This can mean that if you are short-stacked, you can find yourself going all-in on a pot that you might not otherwise play simply because the size of the blinds exceeds your stack.
Also, in most cash games if you go all in and lose, you can usually buy back in. In tournament play, however, you are eliminated.
This also means that to be a good tournament player, you need to be experienced at playing heads up poker, e.g., 1 v 1.
This has its own demands, and will not only affect your strategy in the fact that you play more hands than you would at a full table, but you also need to be prepared to go all-in and risk all more readily than with eight other players at the table.
Online Poker Strategy
There are some key differences between playing online poker and sitting down at a table in a land-based casino.
First amongst these is that you can't take advantages of any physical tells another player might have; nevertheless, as outlined above, you should still watch how others bet when they have strong hands, how often they limp in when their hand is weak, and their betting patterns when they are trying to bluff.
One of the key advantages to playing online poker is that the table stakes (i.e., how much it costs to buy in and the size of the blinds) mean that you should always be able to sit down at a table that enables you to bet with confidence and play your natural game (i.e., able to afford to call and raise when the situation demands it).
Online poker players can also take advantage of software like head-up displays (usually refereed to as HUDs), which will provide you with information about how your opponents have played and bet previously.
This will include information such as how often a player raises before the flop, how often they stay in a pot and end up in a showdown, how often they win when they see a flop, etc.
The aim is not to reveal any confidential information, but rather it assists decision making and reduces the amount of time required to gain a picture of how an opponent plays in any given situation.
Top 10 tips to win at online poker
If you are new to online poker, or even if you are a relatively experienced player, here are ten tips that can help you to form a strategy and approach that gives you as much clarity as possible:
Don't feel as though you must play every hand. Patience is a virtue.
Learn to play the game at a stake level that allows you to be the aggressor when required.
In the initial stages of your online poker journey, play single tables until your decision-making ability becomes more refined.
Don't be afraid to bluff. It is an essential part of the game and a necessity if you want to be a successful player.
Don't be afraid to fold. Part of being a good player is understanding that the value of hands is fluid, and so what wins one hand, loses another. Each hand must be assessed in the context of that particular pot.
Be conscious of the fact that if you play against certain players on a regular basis, you will need to mix up your play to avoid becoming predictable.
Remember the importance of position, and make sure you know who is on the button at any given time, as this will influence your assessment of their game.
Take advantage of being the small and big blind, as you can sometimes find yourself in a position where you get to see a cheap or free flop, from where you might suddenly be in the game.
If you're serious about both winning and improving your game, consider investing in a HUD and/or software that enables you to review your own hands and learn from your mistakes.
There is a temptation when playing online poker to get involved in excessively long sessions. It's easy to make mistakes when you're tired or not concentrating, so set yourself limits and stick to them.
Common Poker Mistakes
There are some common mistakes that both beginner and experienced players can make.
A lack of patience and playing too many hands as a consequence is the most common. There can be long stretches in a game where you simply are not dealt any decent cards, and so there is the temptation to play hands that you shouldn't, just to get some action. You have to be patient, you have to be disciplined, and you have to be prepared to judge the strength and value of each hand as it is dealt.
Another common mistake is to play at a table which reduces the size of your stack quite quickly. In this sort of game, you can find yourself without enough chips to be aggressive and bet big when you need to, out of fear of losing all, which ultimately means that you allow players into the game when if you had more chip power, you could have induced them to fold.
The other most common mistake new players make is focussing almost entirely on their own game, without paying enough attention to what the other players are doing. if you are at a table for any length of time, opponents' preferences and tendencies will reveal themselves in the form of betting patterns, and so you can gain some advantage by observing and responding to these.
Ready to play online poker?
If you are ready to learn more about poker strategy, visit our online poker page where you can find a range of tips about how to improve your game.
Learn how to play popular types of poker and the rules specific to each game.
Poker is a game where there are a number of variations, each of which has its own specific rules, poker strategy and betting approaches.
Check out our poker rules pages to learn more about how to play Texas Hold'em, Omaha, 7 Card Stud, and other varieties of poker that are popular at our recommended UK online casinos.
FAQ
What is the best strategy in poker?
There is no one single poker strategy that can be recommended over another. As discussed above, poker is a fluid game where the odds change with every card, and so strategies need to be flexible, adaptable and able to be changed before and after the flop, and again when the turn and river cards are on the board.
How do you calculate pot odds in poker? 
The odds in poker change all the time. depending on your hole cards, what others have in the hole, the flop, the turn card and what appears on the river. Therefore, there is no uniform way of calculating poker odds; it all depends on what is dealt and when.
What is the 7-2 rule in poker? 
Having 7-2 unsuited in the hole is generally considered to be the worst possible hand in Texas Hold'em. You can't make a straight, and even if the cards are suited and you make a flush it will likely be a low one. This is also the case if you pair the board.
Therefore, poker strategy generally dictates that should almost always fold when you have 7-2 in the hole.
What is the 5 10 rule in poker? 
The 5-10 rule in poker relates to whether you should call a raise when you are well positioned. The rule suggests that you should call if it requires 5% or less of your stack, and fold if the call costs you more than 10%.
However, in the case of calls that cost between 5% and 10%, there is no hard and fast rule and you should play the hand depending on the specific circumstances.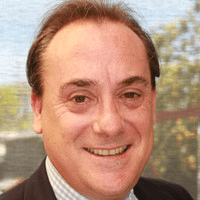 Author
Mark Angus is a professional writer and editor currently based in Adelaide and London. Mark writes on a variety of sports betting and gaming topics, most notably football and cricket (he has been a season ticket holder at Fulham for far too many years), as well as horse racing, in particular jumps racing. In addition, Mark produces website content, blogs and articles for a variety of publications, organisations and businesses, and has extensive experience in writing for all forms of online, print and broadcast media.