Scratchcards & instant win games
Scratch cards are quick and easy fun. They don't cost much and there is always a thrill as you reveal the prizes underneath. With online scratch cards, you don't even need to head out to get them from the store anymore. We've made things even easier by gathering together a list of the best sites to play scratch cards online in the UK.
TOP SCRATCHCARD AND INSTANT WIN GAMES Casino Sites
How to play scratch games online
Start by choosing a site that lets you play scratch cards for real money, after all the thrill in the game comes from winning cash. With any real money game on the internet, the site will need to have a gambling licence, which naturally means you need to look at online casinos. We've also done the dirty work for you so that every scratch card casino listed here is fully licenced for UKs.
Once you're at the site, sign up for an account. In the Games menu, you'll find a Scratchcard or Instant Games section. Hop in there and you'll see the full selection. Most of the time, you can play scratch cards for free in demo mode, but if you want to win money you'll have to make a deposit. Some places might have scratch cards no deposit bonuses that will let you play a little bit of real money games for free. But it really is just a little bit.
The actual mechanism is pretty simple. Choose a card that tickles your fancy, click on it, and click on the spot you want to uncover, and a very satisfying scratching animation will reveal what's underneath. That's all! In any case, the cards always come with instructions telling you what to do. If you win, you will be notified by a lively animation, with the money being credit to your casino account, which you can of course withdraw.
Scratch card odds
Scratch cards gambling involves money. So, it's worth taking a look at the odds in the game. A key concept to odds is the Return to Player rate, commonly known as the RTP. The higher the RTP, the better your chances at winning. Here's how scratch cards compare with other online games:
Scratch cards vs. Slots
Both scratch cards and slots require no special skill or knowledge, so they're popular with lots of players. Generally speaking, scratch cards have better odds at around 95% or higher. The downside is that prizes might be smaller than what you can win playing slots. Of course, the odds also depend on which slots you are talking about. There are high, mid, and low variance games. The low variance games have better odds and are sometimes comparable with scratch cards.
Scratch cards vs. Other Games
Again, this depends on the game. If you're talking about a skill and strategy game like Blackjack or Poker, then these card games will have better odds, often floating close to 99%. That's because scratchies are purely luck-based games, while you can better your odds with card games with practice. If you're playing roulette, it will depend on which version you are playing on. European Roulette has slightly better odds at around 97%, compared to the scratchcard average of 95%, while American Roulette's RTP drops down to about 94% because of its two zero pockets.
Different types of scratch cards
You'll find that online scratchies come with greater variety than what you might find at your local shop. That's because it's all computer designed, so it moves as fast as the game developer's imagination. Here are some of the most popular scratchcards, all coming from trusted and well-established developers.
Net Entertainment Scratch Card Games
Otherwise known as NetEnt, this Swedish group is famous for high production values and first-class graphics. Their scratch card games come with scratching tools like a coin or car key for you to choose from. Popular games include Zodiac, where you need to get at least two signs to match. In Bubbles, you'll pop some balloons instead of scratching to reveal the prizes. If you're looking for something resembling cards you buy at the store, then try Tribble Knockout.
Microgaming Scratch Card Games
Our favourite Microgaming scratchcard is Whack a Jackpot, which is designed like the traditional Whack a Mole game at fairs and has an excellent RTP of 96.3%. Granny Prix is also a hilarious game, where you'll find old ladies in a go kart race and a jackpot of 2,500 coins. We also like Hand to Hand combat, which is based on the Rock Paper Scissors game. Scratch the spots to reveal your hand movement and your opponent's hand movement and see who wins! You have 5 chances with this card too.
Playtech Scratch Card Games
Playtech scratchcards are often based on casino games. There's the Blackjack scratchcard where you will uncover 3 cards to find your payout. In Roulette, you'll have five games in which you will reveal the number you bet on, and then the number on the roulette wheel. There's also Beetle Bingo where you have colourful beetles as bingo balls. The beetles will crawl out from a jar and hide under leaves. Uncover the leaves to reveal your numbers and prize. There are also games based on movies like Rocky and Spamalot.
Bowled Over
Bowled Over is a popular Microgaming scratch card which comes with 2 games on just 1 card. You'll find yourself on a cricket lawn, and in the first game, click on the balls to reveal players and respective prizes. If you have 3 matches, then that prize is yours. In the second game, you will uncover a multiplier to your prize, click on the ball and if there is a win animation, you will win with the multiplier shown. Don't worry though, if you don't win on the second round, you still get to keep all your winnings from the first game.
---
Find Your Casino Game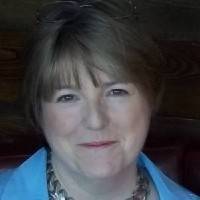 Author And Contributing Editor
Anita is a well-known bingo-lover and has been involved with online bingo since the late 1990's. She has been along for the ride and seen the industry grow and develop into what it is today. She has worked with the biggest names in the industry and has a reputation for being fair and to the point in her writing.