The Ultimate Guide to Safer Gambling
All you ever wanted to know about how to gamble online safely! To mark Safer Gambling Week we have put together the ultimate guide to safer gambling, putting all of the information and tools you need in order to gamble safely right here in one handy location.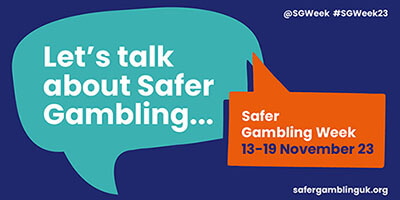 Safer Gambling Week promotes safer gambling throughout the United Kingdom and Ireland by driving awareness and stimulating conversations across a broad audience.
The campaign promotes information and tools that are relevant to all parts of the gambling industry in the UK and Ireland, providing resources and support across bingo clubs, casinos, online gaming destinations, bookmakers and amusement arcades.
However, at the end of the day we, as players, know what we can really afford to play with and some of the responsibility does lie with us. In addition to all the tools listed below that the brands make available, I make a point of knowing exactly what I have available to play with in a separate account to which I allocate a part of my monthly entertainment budget. My second control is only depositing between £10 and £30 when I play, depending on my budget, and then staking accordingly and using the deposit limit tool provided by my favourite brands.
To find out more about safer gambling and the tools and resources promoted during Safer Gambling Week and the resources available at your favourite bingo brands all year round, read on.
What is safer gambling?
The term 'safer gambling' has been adopted by the gambling industry to describe the commitment operators have made to reduce gambling-related harms and the risk of problem gambling.
Under the regulations of the Gambling Commission, everyone working in the gambling industry in the UK is pulling in the same direction to make betting and gaming, casinos, bingo and amusements safer for people to enjoy, by enhancing the knowledge and harm-reduction tools available to customers.
The year-round promotion of safer gambling culminates in Safer Gambling Week, when information and resources are made highly visible to ensure maximum impact in venues and across the web. Safer Gambling Week receives widespread coverage in news media, social media and across the websites of all partners involved in the campaign.
The events, promotion and training that takes place during Safer Gambling Week is reflected in the work carried out by safer gambling teams throughout the year, and a good way to identify reputable operators is to check that they support safer gambling.
What does a safer gambling team do?
Safer gambling teams are groups of trained experts who interact with customers on a day-to-day basis to identify and address signs of problem gambling and to reduce potential harms.
The growing campaign for safer gambling has led to greater operator investment year-on-year in staff training, to boost the formation of safer gambling teams who can deliver essential services to customers.
Safer gambling teams monitor customer activity and, where required, make interventions to raise awareness and address potential risks directly, either via telephone or email. Safer gambling teams often engage in conversations with customers, or use questionnaires to establish whether or not it is safe for the individual to continue gambling.
What are the basic safer gambling tools?
A range of safer gambling tools have appeared over the years to provide operators with ways to help customers stay safe, and to provide customers with ways to manage their own gambling habits.
The tools available to customers include self-exclusion schemes, fixed deposit limits, time checkers, on-site notifications, and profit and loss tools.
Meanwhile, operators have introduced safer gambling tools such as affordability modelling programmes, activity reports and responsible gambling flag reports in order to ensure they can stay abreast of customer activity and prevent those at risk from slipping through the net.
How to continue to play saFe at your favourite bingo brands
Here's what we've found at your favourite brands, broken down by software provider.
Entain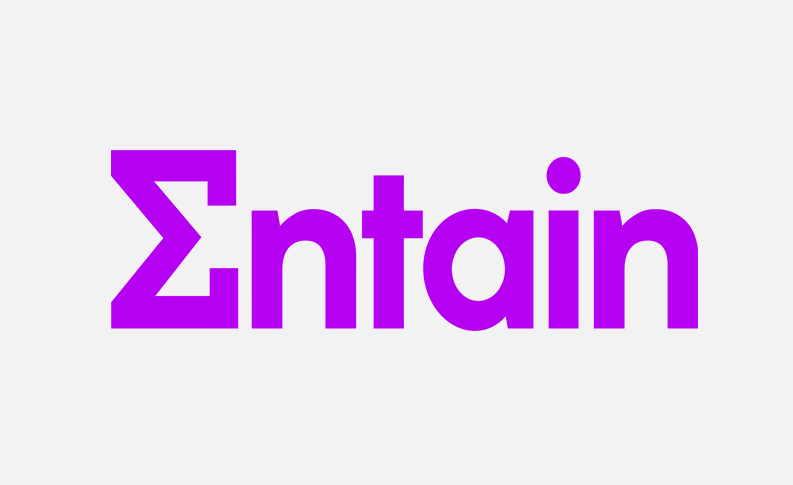 Entain is one of the world's largest gaming groups, overseeing bingo brands like Foxy Bingo, Ladbrokes, Gala Bingo, and Coral.
Entain's destinations benefit from the company's Advanced Responsibility & Care (ARC) programme, which enables staff to proactively implement checks on customer safety at various times during their user journey.
The company's efforts were rewarded in 2020, when the EGR Operator Awards named Entain as the Safer Gambling Operator of the Year, and in the same year the company was named Socially Responsible Sportsbook of the Year by industry publication SBC.
Check out all Entains Safer Gambling Tools
Deposit Limits
You can cap the amount you can deposit daily, weekly and/or monthly. While limit decreases are implemented immediately, increases require confirmation after 24 hours to take effect.
Max Stake Limit
Set the maximum amount you can bet on a single spin on a slot. It doesn't limit how much you can wager on a daily, weekly, or monthly basis. While limit decreases are implemented immediately, increases take effect after 24 hours.
Deposit Curfew
Pause your ability to deposit at the times of your choosing, such as late at night or over the weekend. You can select specific days or dates when you don't want to be able to deposit in your account.
Reality Check
Get an alert telling you how long you've been playing at the end of your selected time. You can then choose to continue your session or log out. Any changes made to your Reality Check settings while playing a game will be applied only after starting a new session.
NEW – Play Breaks
Take regular breaks in between active sessions, for 15 minutes up to 3 hours. We'll give you a warning 5 minutes before your break starts. 
When you're on a break, you won't be able to deposit or play. You will still be able to withdraw funds and view your betting/gaming or payment history.
Account Closure & Reopening
Account closure
Close your account or block only specific products (Casino or Bingo).
Account reopening
Your account will be reopened automatically as soon as the time period you set for the closure expires. You will have an option to unblock product/s before the date specified in your account. You will be unable to reopen your account for 24 hours following your account closure.
Time Out
Take a break whenever you want, from 24 hours up to six weeks. Once the irreversible Time Out expires, your account will automatically reopen.
Self-Exclusion
With self-exclusion, you can choose to prevent yourself from gambling for a period of six months up to five years (which you can extend). This process is irreversible, and during this time you will not be able to login, deposit, place bet or receive emails about bonuses or promotions.
Playtech

Playtech has over 20 years of experience in helping players to stay safe, and it operates some of the most popular bingo brands in Buzz Bingo, Sky Bingo, PaddyPowerBingo, Mecca Bingo, Bet365, Betfred and Sun Bingo.
All of Playtech's bingo brands benefit from software that enables players to gamble responsibly. Playtech's sites use financial and time limits, self-exclusion and time-out controls, game play reminders known as 'reality checks', and Know Your Customer (KYC) verification to ensure responsible gambling controls are upheld.
Some Playtech brands may implement other tools to help players stay safe, but these are the main tools the brands make available:
Deposit Limit
Loss Limit
Take A Break (Short Break)
Reality Checks
Self Exclusion (Long Break)
Budget Calculator
Self Assessment
Pragmatic Play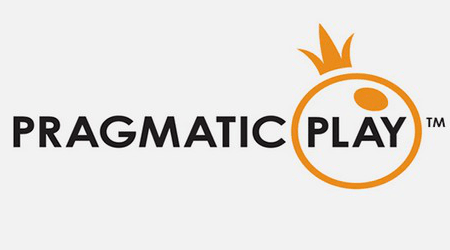 The operator behind Heart Bingo, PlayOjo and Butler's Bingo, Pragmatic Play is a leading multi-content provider to the iGaming industry and one that fully supports safer gambling.
Pragmatic Play's commitment to safer gambling is evident at sites like Heart Bingo, where measures to promote and ensure safer gambling include self-exclusion, deposit limit facilities, reality checks, and 24/7 customer support to assist with requests for time out and other forms of safer gambling support.
Example: PlayOJO
PLAY IT SAFE
Tools clearly highlighted to enable you to know how much time and money you spend on gambling, to help keep online playtime affordable and fun. PlayOJO Safer Gambling features are made for everyone.
Gamesys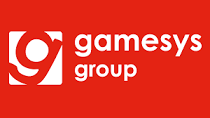 International online gaming operator Gamesys oversees operations at popular online bingo sites including Jackpotjoy, Double Bubble Bingo, Rainbow Riches Casino and Megaways Casino.
The company's sustainability commitments focus heavily on safer gambling, with its business purpose of "crafting entertainment with care" underpinning decisions around promotions and marketing.
Safer gambling tools at Gamesys sites like Jackpotjoy include deposit limits, account cool-off periods, session reminders and self-exclusion from all sites within the Gamesys groups.
During the COVID-19 lockdowns of 2020, Gamesys suspended its TV and radio advertising in the UK, responding to a 45 per cent increase in players setting up deposit limits during that time.
Gamesys seeks to build long-term relationships with customers by developing a clear understanding of affordability. In 2021, Gamesys partnered with game data specialist Future Anthem on a research project to assess the impact of casino games on player risk and safety, finding that overnight play is 36 per cent riskier than other times of day.
Check Out All Gamesys Safer Gambling Tools
Deposit Limit
Set a daily, weekly or monthly limit for your account, and we'll tell you when you've reached it. You will need to set a deposit limit on each brand you play across the Gamesys network.
Session Reminder
Keeps track of the time you're spending on your games. Auto reminders are set at one hour, but you can set up for 30 minute reminders instead – a reminder will pop up at the end of this time, nudging you to take a break, but it won't log you out or affect your play.
Account Cool Off
Take a firm break from the sites at any time for anything from 24 hours up to 6 weeks. At the end of you selected period you will be able to log in and access your account as normal. Again, if you wish to Cool Off from any other accounts with other Gamesys Group you will need to do this per-account, or by contacting Customer Support.
Account Self Exclusion
You can ensure you can't access your account for a longer time period (between 6 months and 5 years) with Self Exclusion. If you choose to do this, it's recommended to do the same on all other gaming websites too. With this option you need to contact Customer Support after the end of your Self Exclusion period.
Independents
Independent bingo sites are getting behind the safer gambling initiative and protecting their players from risks by offering various tools to prevent harm.
MrQ.com allows players to set deposit limits, receive reality checks, take time-outs and self-exclude, and works with GAMSTOP to over national self-exclusion from all participating operators for six months, a year or five years.
Tombola is another independent bingo site that offers a wide range of safer gambling tools, including deposit limits, stake limits, a time keeper tool, cooling-off periods, and self-exclusion.
What Other Help Is Available?
talkBanStop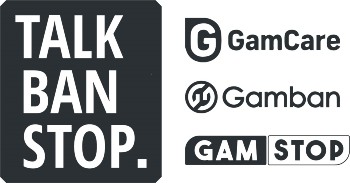 A service designed to help those experiencing problem gambling on their journey to recovery. It's a partnership between GamCare, Gamban and GAMSTOP.
The Helpline supplies free confidential information, advice and support, 24 hours a day. You can call them on 0808 8020 133, or start a live chat now.
You'll be able to access a free Gamban blocking software, and they'll talk you through the benefits of registering for self-exclusion from all online gambling companies licensed in Great Britain via GAMSTOP.
BeGambleAware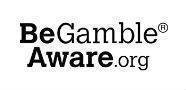 BeGambleAware provides information, advice and directs people to support to help keep people safe from gambling harms.
The National Gambling Treatment Service is a network of organisations working together to provide confidential treatment and support for anyone experiencing gambling-related harms, free to access across England, Scotland and Wales.
Gamcare

GamCare operate the National Gambling Helpline and offer confidential information, advice and support for anyone harmed by gambling in Great Britain. The Helpline is open 24 hours every day on Freephone 0808 8020 133 or via Live Chat. Advisers will listen to you, they won't judge and your conversation is confidential.
GamCare offers a moderated online forum and daily online group chatrooms to enable those affected by gambling harms to connect with others in similar situations, share their experience and support one another.
You can find more information other multi-operator self-exclusion schemes, including offline, listed here.
Gamblers Anonymous
A fellowship of men and women who have joined together to share their experiences, try and solve their common problems and thereby help others to recover from gambling problems. Gamblers Anonymous can be contacted on 020 7384 3040 (UK only).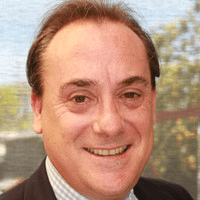 Author
Mark Angus is a professional writer and editor currently based in Adelaide and London. Mark writes on a variety of sports betting and gaming topics, most notably football and cricket (he has been a season ticket holder at Fulham for far too many years), as well as horse racing, in particular jumps racing. In addition, Mark produces website content, blogs and articles for a variety of publications, organisations and businesses, and has extensive experience in writing for all forms of online, print and broadcast media.
Latest News