Entain Gaming Software Review
Entain is the new name for GVC Holdings as of 2021, and as part of its rebrand, it amalgamated the GVC subsidiary, Electraworks.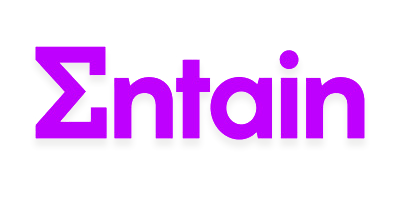 STOP PRESS: WHICHBINGO AWARD WINNER 2023 – Most Socially Responsible Operator
Entain was formerly known as GVC holdings which owned the well-known online bingo subsidiary, Electraworks. Although some sites still make reference to GVC and Electraworks, as well as the company Cozy Games which Electraworks acquired in May 2020, Entain is now the official name of the operator as well as the bingo platform that runs all its online brands. As well as being a bingo owner, the company also runs sports sites, casino sites, poker sites and is also delving into the world of e-sports betting.
Best Bingo & Casino Sites powered by Entain
As part of its previous acquisition of Cozy Games and its need to consolidate its best-performing brands, Entain sold or closed several online bingo sites, leaving it with just a handful of household names aimed at online bingo players including Gala Bingo, Ladbrokes Bingo, Coral Bingo, Foxy Bingo and Cheeky Bingo.
Just to confuse matters even further, when you play at any of these sites y0u may see the company name as LC International Limited – a reference to the licence to operate being maintained in the Ladbrokes Coral name.
However, the company still retains ownership of many other UK and international-facing games and sports brands such as Party Poker, Party Casino, Bwin, Ladbrokes, Coral, Sportingbet, Gala Casino, Gala Spins, Foxy Games, Casino King, and Optibet.
Entain has also entered the US online market through its partnership with MGM Resorts International – BetMGM.
Entain continues to offer the 90-ball, 80-ball and 30-ball bingo games which helped it to carve out a name for itself under its previous names. But it has also pressed forward with creating additional variants and signing licensing deals which have allowed it to introduce a range of exciting new rooms and games more recently. Examples include the Cash Out Bingo and Fluffy Favourites Bingo. Plus, its brands also run charity bingo games in aid of its official charity partner, Carers UK.
Continue reading to find out more about the playing experience at the new-look Entain bingo sites, as well as what we feel are the advantages and disadvantages of playing at them. We also list some of the best places to discover games from this popular operator.
Who is Entain?
Entain is the new name for GVC Holdings as of 2021, and as part of its rebrand, it amalgamated the GVC subsidiary, Electraworks.
ElectraWorks was originally formed by GVC Holdings to act as the licensee for the bingo business obtained from Cozy Games. This means that although Entain may sound like a new company to the uninitiated, its roots date back to the birth of Cozy Games in 2005.
In the past year or so, Entain has significantly consolidated its position in the ever-changing online bingo environment in the UK, and its remaining sites are evolving slowly into something new and even better than before.
Now, of course, these brands have access to the Entain platform of games and support services, and players are safe in the knowledge that each site is regulated and protected by the necessary gaming authorities including the UK Gambling Commission.
Entain maintains both standalone bingo games and games on a network, providing a wide variety of titles to cater to every bingo player's preference, although the standalone games tend to be on the more well-known sites like Foxy Bingo.
With decades of experience behind it, along with a fresh new name and look and realigned company objectives, Entain continues to hold its position as a market leader when it comes to providing innovative content and feature-rich bingo games.
We've already touched on some of the charitable work that the company carries out via its Carers UK bingo games. However, it also runs its own charitable foundation called the Entain Foundation, which is based on GVC's original Ladbrokes Coral Trust which was established back in 2003.
The Entain Foundation helps to support a variety of good causes including grassroots sport, SportsAid, Children with Cancer UK, Prostate Cancer UK, 52 Lives, and NHS Charities Together. It also invests in research, education and treatment of problem gambling and has a long-standing partnership with GamCare, Gamban, GambleAware, the Gordon Moody Association. and YGAM (Young Gamers and Gamblers Education Trust).
New 90 Ball Bingo Game from Entain
Bingo Boom is an exciting new online bingo room that made its debut at Entain sites including Ladbrokes Bingo and Foxy Bingo in May 2022.
It's a 90-ball room, but this by no means indicates that it's a traditional 90-ball bingo room. In fact, it has a particular surprise up its proverbial sleeve as it also gives you the chance to boost the full house prize by collecting multipliers.
It also boasts its own chat room where you can catch up with your pals and make new friends. There's a dedicated chat host around during the games too; so, make sure that you ask any questions if you need a hand and take the opportunity to play a few chat games for extra fun.
The hots and nots of Entain
Pros:
An impressive variety of bingo games – Entain has benefitted from the Cozy Games knowledge and understanding of players' different tastes, and it offers the biggest range of classic bingo variations out there including 30 (speed), 75, 80, and 90-ball. Plus, it also features the lesser-seen 36-ball variant.
A strongly regulated, licensed, and certified brand – The Entain platform has licenses and certificates from various important authorities, including the UK Gambling Commission, which means that their games are tried, tested and fair and are legal for UK players.
An impressive selection of other games – Thanks to agreements with Gaming Realms and other popular software providers, Entain brands now offer Slingo games, slots, jackpot slots, table games, live casino games and live gameshows. It also features a great range of network-exclusive titles like Emmerdale Fun Drops, Full House Wilds and Book of Myths.
Widely available to many players – In its previous guises, Entain operated several different networks, but now, there is just a single Entain network. So, if you are playing a networked gamed, then your fellow players are made up of members of the 5 main sites that operate on the platform. The rooms may have different names at different sites, but you will be playing for the same prize. This is necessary to ensure that the prizes are worth playing for.
Network-exclusive jackpots – Members of Entain bingo sites can play for three network-exclusive jackpots. Although they go by different names at each site, they all payout using the same criteria. For example, one must be won before it hits £1,000 while another must be won before 9 PM every Friday.
Cons:
Loss of some of the unique slot games that used to be available at Cozy Games-run sites
Same rooms between sites on the same platform – As there are currently relatively few Entain online bingo sites, there is little benefit in being a member of multiple sites due to the similarities between them.
Small number of sites – this means that unless the games are seeded or carry a guaranteed jackpot, the prizes might not be as high as at some competitor sites. However, we've seen a recent rise in the availability of guaranteed and sliding jackpot games.
Latest News
Our final thoughts
Less like a phoenix rising from the ashes and more like a giant mastering the art of walking on stilts, Entain continues to innovate and delight its players and challenges its competitors to work harder.
Although its changing objectives have seen it ditch the once-popular Cozy Games platform and network in favour of its mainstream brands, the company is now able to invest more in the brands that it has retained, which can only be a good thing for members of sites like Gala Bingo and Foxy Bingo.
The Entain platform has adapted and grown to include a wide variety of bingo variants, slots, casino games and side games, and it's great to see the operator creating exciting new offerings like CashOut Bingo, the latter of which gives you the option to take your money and run before the game is over.
It will certainly be interesting to see whether Entain decides to acquire or develop any further online bingo brands over the coming months and years.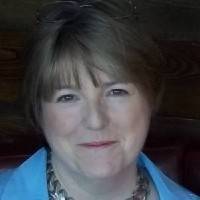 Author And Contributing Editor
Anita is a well-known bingo-lover and has been involved with online bingo since the late 1990's. She has been along for the ride and seen the industry grow and develop into what it is today. She has worked with the biggest names in the industry and has a reputation for being fair and to the point in her writing.
latest News
Other Software Providers