Entropay No Longer Available
Entropay is no longer available as a valid UK payment method. It was a virtual pre-paid Visa card that offered secure payment. Visa withdrew the licence for Entropay for Europe in July 2019.
The information shown on this page is retained for reference only in case of need.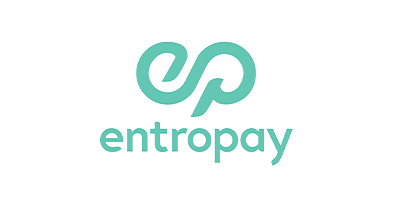 Other Bingo Payment Methods
Entropay is a unique fund transfer service provider that basically combines three services into a single platform: a virtual Visa, e-wallet, and physical MasterCard debit card. The core of its business is the virtual Visa service which many punters use to fuel their accounts at casinos that accept Entropay. It's interesting to note that while the provider touts itself as a virtual Visa, it's completely independent of the actual Visa company and it's not a subsidiary of Visa nor MasterCard.
After building its reach to over 100 companies, Entropay announced in August 2018 that they will be terminating their services in countries outside of the European Economic Area (EEA) and also in Norway. According to the company, the reason is that Visa has increased their restrictions and as a result, Entropay isn't allowed to operate their services in those countries. However, Entropay members from the 29 countries in EEA will not be affected, including those who reside in the UK.
Even with the recent development of withdrawing its services, we still think it's worth it to evaluate the service provider considering that so many players still use it at Entropay casinos. Our experts analyse how efficient their services are compared to other providers and reveal to you both the good as well as the bad of paying by Entropay. But first, let's take a look at which are the best Entropay card casinos you can find for UK players.
The advantages and disadvantages of using Entropay
Pros:
A wide network of availability – You can use your Entropay virtual Visa to make payments at any casino where Visa is accepted, which is pretty much most, if not all of them.
High security – Every time you share your bank account or debit card details online, there's a risk that your information might be compromised. Entropay keeps this sensitive information secure for you with their cutting-edge security system while all you need to do is disclose your Entropay details to make payments at whichever sites you want to.
Convenience – You can get all the benefits of using Visa online without going through the hassle of security checks with Entropay virtual Visa. Not only that, but you can also make withdrawals to your Entropay card, unlike other services who don't allow withdrawals like Paysafecard and Boku.
Cons:
Transaction fees – Although it's free to make deposits with Entropay at an online casino, the payment system provider does charge a fee if you withdraw from your casino account to your Entropay account.
Monthly dormancy fee applies – If your Entropay account isn't active for six months or more, you'll be charged £2.50 per month.
Banking with Entropay
Now that you have the general idea of how Entropay works, let's take a more in-depth look at other key factors involved in choosing this service provider:
Deposit and withdrawal times
Entropay virtual Visa works almost exactly like a debit card where you'll have to put money in first before you can use it to make payments. Topping up your Entropay account is instant with your debit cards while it could take anything between two to seven business days with bank transfers. You can withdraw from your Entropay account to your card or bank account which could take up to three business days to process.
Ease of opening an account
At the moment, all new account registrations are frozen without any information given on when or if Entropay will resume accepting new users.
Fees structure
It's free to use your Entropay card at an online casino to make deposits, but there are fees involved for loading your account with funds:
Top up from a debit card – From 1.00%
Receive payment from a casino – Up to 1.95%
Receive money from your bank account – 95%
Withdrawals will also cost some fees per transaction:
Bank transfer – £1.49 to £7.99
Debit card – £3.00
Our final thoughts
Entropay seems like the perfect solution for online punters where you can use the wide availability of the Visa network without going through the hassle of security checks or sharing your debit card details with a casino. However, this service provider is independent of and also restricted by Visa, as was proven by its withdrawal from non-EEA countries and Norway.
With all new account registration being frozen currently without any news of when they might accept new users again, perhaps it's wise to just keep an eye on Entropay until they announce more information about the availability of their services.