Using Revolut and Online Casinos
Have you heard of the payment method Revolut? This is one of the biggest up and coming online casino payment methods, even though it is was only launched in 2015. However, since its launch, it has gone from strength to strength and now boasts over 1.6 million users in the UK alone.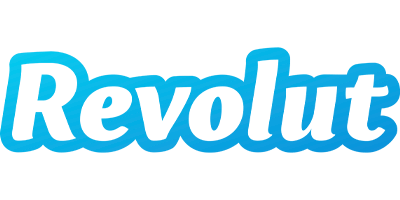 Its ease of use and ability to offer customers the things that they are not getting from traditional banking methods is what is fuelling its new success.
Revolut is accepted in over 130 countries and boasts of its abilities to save customers fees. Instead of having to visit your local bank, you can make fast payments online and this can all be achieved through the mobile app. This payment method revolves around a Visa or Mastercard being registered and that includes credit cards, so any casino that accepts Visa or Mastercard would have seen you able to use Revolut. However, since the UKGC removed the ability to use credit cards in any form for gambling in the UK, Revolut has decided not to offer its services for gambling purposes.
This payment method gives you a free bank account, free Visa card attached to the account that you can use to make deposits and withdrawals at online casinos, and you can get up to £200 from ATM machines per month for free.
Other Bingo Payment Methods
Get ahead of the game and find out more about this payment method if you have not already heard about it.
The Advantages and Disadvantages of Using Revolut
Pros
Extremely fast withdrawals – withdrawals times are almost instant which is a huge difference in comparison to other debit cards
Little to no deposit or withdrawal fees attached – the only fees attached are withdrawing money from your Revolut account and these fees will not affect every user
Can be used at the vast majority of stores which already accept Visa and Mastercard – while some new payment methods take time to build up the widespread use of their product, Revolut is used alongside two of the most popular banking options, Visa and Mastercard
Easy to use mobile app – Keep track of your account and spending using the mobile app which is available for download on both iOS and Android devices
Cons
Small maximum withdrawal limit that is free – If you want to withdraw more than £200 from your Revolut card, you will be hit with a 2% fee
Not well advertised as an available payment method – if you are not already familiar with how this payment method works, it may be frustrating trying to find its availability.
Banking with Revolut
Now that you understand how Revolut works, here is a more in-depth look at other key factors of this payment method to help you decide whether or not it is right for you.
Deposit and Refund Times
Players will be glad to hear that refunds using Revolut are almost instant after they are processed. This is fantastic news as debit card options, as a standard, usually take anywhere between 1 and 5 working days to complete. This is a huge time saver for impatient shoppers who want their money quickly.
Deposits are instant as the Revolut card is a prepaid debit card. If you are in the UK and using GBP to top up your Revolut card, this should also be instant but there are rare cases where it can take up to 3 days.
Ease of Opening an Account
Opening an account with Revolut is extremely easy. All you need to do is visit the official Revolut website where you can be sent a direct link to the app. Otherwise, visit the app on your iOS or Android account and download it. You can then create your account and order a card. This will take you just minutes to do. New customers will also have to verify themselves with a picture of ID documentation such as a passport or driver's license. Once the registration of the account is complete and you have your new bank card in your hands, you can start depositing and making payments.
Fees Structure
There are different pricing structures for the Revolut payment method, but for most users the basic plan will suffice and this will cost you nothing. The other pricing structures are:
The Premium account will set you back £6.99 per month
The Metal account is £12.99 per month.
Fees for different payment methods vary from site to site but, for the most part, the majority of online stores will let you make a deposit with a bank card free of charge. This means you can use Revolut for free when making a deposit at your favourite store. Withdrawal fees from Revolut that you may encounter are:
2% fee applies to withdrawals from the card at ATM's if the limit exceeds £200
Other Features
Revolut is also well-known for is its fantastic currency exchange fees. If you are a shopper who is hit with big currency exchange fees as you do not play with GBP, this is the payment method for you. It accepts multiple currencies and does not rip off its customers with extortionate exchange fees!
There are more and more exciting functions being added to the Revolut payment system such as cryptocurrency and current accounts.
Our Final Thoughts
Revolut seems like a fantastic option for those who already have a Visa or Mastercard and just want another layer of protection when depositing online. It is also great for anyone who loves to predominantly play on mobile and for those who tend to play in different currencies as it will save you a lot of money in exchange rate fees. However, for high rolling players regularly taking out cash, the ATM maximum free withdrawal limit may not be high enough.