Bingo renaissance attracts men and youth in times of COVID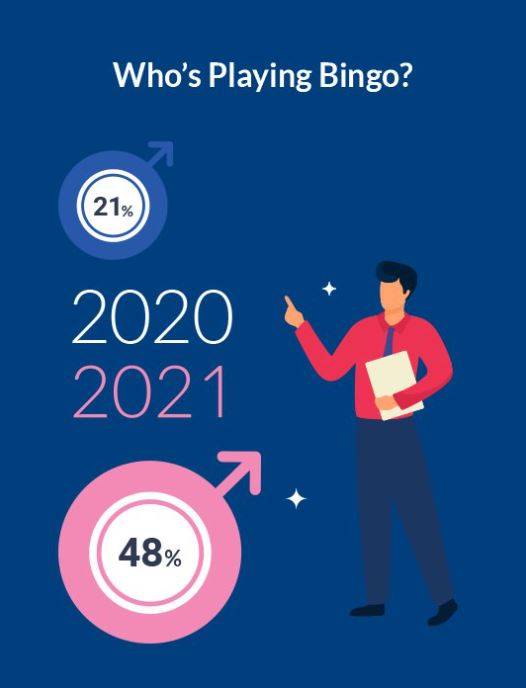 Our biggest ever survey has provided some very interesting data that may change the way bingo operators view their players.
Over 800 UK online bingo players aged 18+ took part in the WhichBingo survey conducted in January 2021 year and this gives us the best ever picture of the current market – who's playing, what they want and what they like and dislike. This information is vital to the bingo industry more than ever as the previously accepted norms are changing rapidly. Operators must keep up to ensure they mould their sites and advertising in the correct way to ensure the continued growth of their brands.
The view of online bingo as a game played by a largely female demographic could be set to change given an apparent rise in the number of men taking part, according to the WhichBingo survey.
The results of our annual survey suggest there has been a surge in the number of men playing online bingo, with the percentage of male respondents increasing from 21% in 2020 to 48% in 2021.
It could be that couples spending an increased amount of time together due to the coronavirus lockdown measures led to a rise in the number of men taking up bingo, given that 45% of the players surveyed said they are married and 22% said they are in a relationship.
New audiences
But with 27% of respondents selecting 'single' as their marital status, the increase in male online bingo players might not be due to the company they keep.
There is a long tradition of online bingo being marketed to a female audience, with sites like 888Ladies focusing on women, and celebrities like Mel B, Barbara Windsor and Heather Graham fronting up television advertising campaigns over the years.
But as online bingo's popularity grows, it is bound to reach new audiences and that certainly seems to be the case – not only with men, but also with a younger demographic.
Online bingo's appeal seems to be reaching people earlier in life, with 25 to 54 now the most represented age range (83% of respondents) instead of 35 to 64 as it was in 2020. There has been a rise in 18 to 24-year-olds logging on, with 10% of respondents falling into that age bracket in 2021, compared to just 1% in 2020.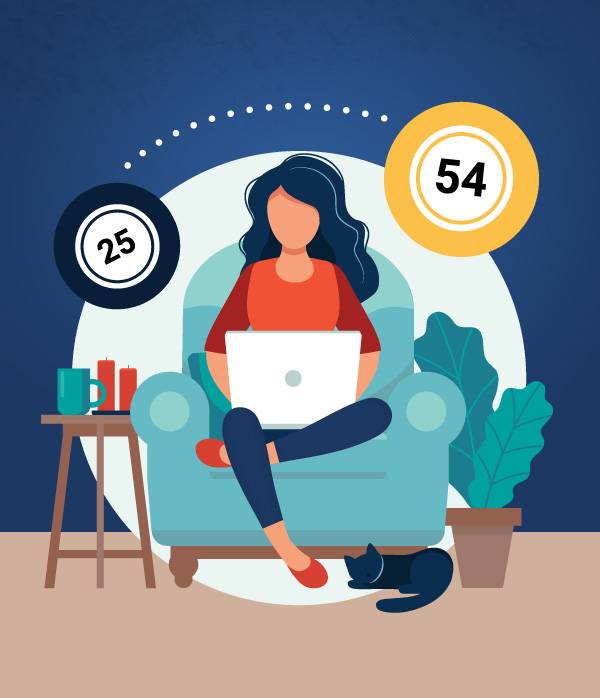 Broad appeal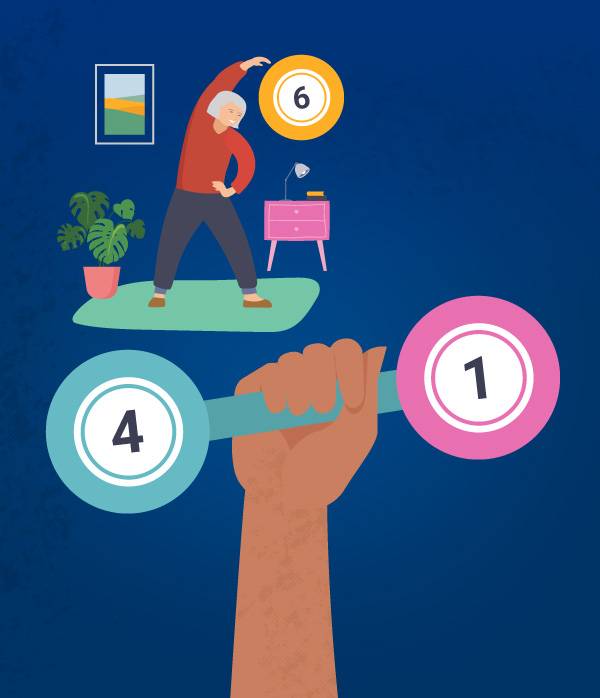 At the other end of the age spectrum, players aged 65 and up represented just 1% of the survey respondents in 2021, down from 4% in 2020, and 55 to 64-year-olds made up 6%, down from 27% in 2020.
Our survey also found that, while bingo is a wonderfully simple game that requires very little learning, its players have plenty of smarts.
The most common response to the question regarding level of education among online bingo players in the 2021 survey was Bachelor degree or equivalent, with 27% of players having been through university, and a further 16% said they had a Masters degree.
With so many men, young people and graduates playing the game, it could be time for a new approach from those involved in marketing online bingo to the masses.