ElectraWorks
ElectraWorks is owned by GVC and it is this subsidiary that took over Cozy Games at the height of all the changes taking place to rules and regulations regarding online bingo.
Since early 2019 we have seen many brands disappear from this platform and in early 2020 we are left with just 20 or so of the strongest brands, including Foxy Bingo, Cheeky Bingo, Mummies Bingo and GameVillage Bingo.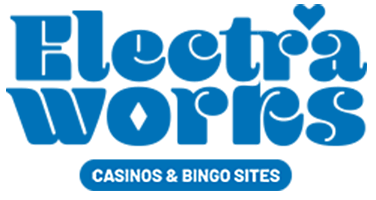 The one thing that does seem to be missing is the impressive portfolio of slots and games that had been developed by Cozy, made up of slots, scratch cards, table games, and networked jackpots.
Best Electra Works Bingo Sites
Who are ElectraWorks?
ElectraWorks was formed by GVC to act as the licensee for the bingo business obtained from Cozy Games. This means that although it is a new company it has a history going back to the birth of Cozy Games in 2005. The firm is currently consolidating its position in the much-changed online bingo environment in the UK and the 20 remaining sites are evolving slowly into something new and even better than before. Now, of course, these brands have access to the GVC platform of games and support services and players are safe in the knowledge that each site is regulated and protected by the gaming authorities including the UK Gambling Commission. ElectraWorks is maintaining both standalone bingo games and games on a network, providing a wide variety of titles to cater to every bingo player's preference, although the standalone games tend to be on the more well-known sites like Foxy Bingo.
With the power and resources of GVC Holdings behind it, ElectraWorks will undoubtedly emerge as a platform to watch in the future. The aim will be to re-establish the position as a market leader when it comes to providing innovative content and feature-rich bingo games.
The hots and nots of ElectraWorks
Pros:
An impressive variety of bingo games – ElectraWorks has benefitted from the Cozy Games knowledge and understanding of players different tastes and they offer the biggest range of classic bingo variations out there including 30, 75, 80, and 90 ball, plus sometimes even the lesser-seen 50 ball variant – although this is not as common as it was.
A strongly regulated, licensed, and certified brand – The ElectraWorks platform has licenses and certificates from various important authorities, including the UK Gambling Commission which means that their games tried, tested and fair and are legal for UK players.
Widely available with many players – There used to be many different networks due to the vast array of sites, but this is not necessary at the moment, so there is just a single ElectraWorks network. So, if you are playing a networked gamed, then your fellow players are from any of the 20 sites operating on the platform. The rooms may have different names at different sites, but you will be playing for the same prize. This is necessary to ensure that the prizes are worth playing for.
Cons:
Loss of some of the unique slot games that used to be available at Cozy Games run sites
Same rooms between sites on the same platform – As there are currently so few sites while it makes sense for them all to be networked there is no benefit in being a member of different sites.
Small number of sites – this means that unless the games are seeded or carry a guaranteed jackpot, the prizes might not be as high as at some competitor sites.
Our final thoughts
Cozy Games was the second biggest online bingo platform after Dragonfish when it was acquired by GVC and as such the appeal of the acquisition was clear. Now that almost all the brands have been closed down leaving a very lean 18-20 brands it will be interesting to see what is next on the agenda for the new ElectraWorks bingo platform.
ElectraWorks inherited a good basic bingo platform with a wide variety of bingo variants available to it. We are pleased to see some innovation with the introduction of CashOut Bingo – where you can take your money and run before the game is over and that they are not afraid to move over big names like Coral Bingo.
It will be interesting to see if any more GVC owned brands make the leap to ElectraWorks software once the results are in from the Coral Bingo player base.
Footnote November 2021:
Ultimately all the Entain brands moved over to the proprietary software, including the behemoth that is Gala Bingo (moved from Playtech) and now you will find them all licensed by LCInternational (Licence 54743) and running on what is known as Entain software.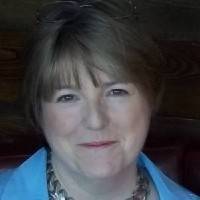 Author And Contributing Editor
Anita is a well-known bingo-lover and has been involved with online bingo since the late 1990's. She has been along for the ride and seen the industry grow and develop into what it is today. She has worked with the biggest names in the industry and has a reputation for being fair and to the point in her writing.