RAW iGaming Software Review
We love it when a new game developer emerges, especially when they deliver a fresh, innovative approach to online slots and gaming. That's why RAW iGaming is set to be a name to watch, with its entirely new way of looking at slots gameplay.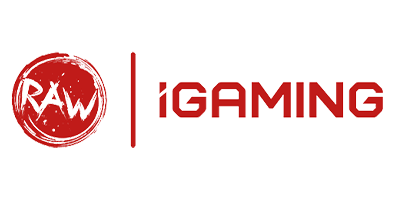 Based in Malta and Malaga, RAW iGaming only started in March 2021, but its games have been attracting loads of attention from players and the industry alike. The focus is always on providing top-quality entertainment, with a range of high volatility games that look good on all types of devices.
The team behind RAW iGaming all have strong track records in the industry, and they have used this experience to create games that have the potential to broaden the audience for slots and create a whole new category of games.
SuperSlice® is the revolutionary new game mechanic created by RAW iGaming. It combines both conventional slots game action along with the thrill of a big wheel game, and there are loads of opportunities to win, plus a stack of different bonus rounds, free spin features and exciting themes.
Although the range of RAW iGaming slots is still very limited, they are starting to appear in some of the best UK slots sites, and their titles are definitely worth checking out of you want to explore the latest hot trend in online slots.
Who is RAW iGaming?
RAW iGaming is literally reinventing the wheel when it comes to slots! Its innovative SuperSlice® mechanic brings in elements of big wheel games, so if you expect to see rotating reels as you get on other sorts of slots you're going to be in for a surprise. But even though they look very different from other games you've played, they really are simple to get your head around and, after a couple of spins, you will get the hang of them very quickly.
RAW iGaming slots are specifically designed to look great and play well on any sort of device, and when you play on your smartphone, both portrait and landscape modes give you an action-packed gameplay experience.
RAW iGaming proudly proclaims that it wants to "stand out in the sea of sameness," and if its first couple of games are anything to go by, they are certainly living up to that promise. The man at the top of RAW iGaming is CEO Thomas Wood, who gained his spurs in the online gaming industry at SG Digital and Williams Interactive, which is one of the reasons why RAW iGaming looks like being such an innovative studio and is definitely a name that we would recommend keeping an eye on as more of their titles come online.
Growth is already in the plan. In April 2022 RAW iGaming acquired the Leander Games platform, which is already live in 13 regulated markets, giving plenty of opportunities to add the SuperSlice® games to a number of brands relatively quickly.
RAW iGaming Gaming Sites
As the company isn't even a year old yet, and they have only released a couple of games, you're not going to find RAW iGaming slots at all of the UK online casinos that we feature here. However, they are a pretty ambitious bunch, and have plenty of experience in developing and promoting games, so you can expect to see new RAW iGaming slots at your favourite UK slot site very soon! In fact, in April 2022 news broke that Gamesys, part of the Bally's Corporation, became the first UK platform to launch RAW's innovative games as well as bespoke executions of the cutting-edge SuperSlice® and new SuperTracks® engines. across its B2C brands including Virgin Games, Jackpotjoy and Rainbow Riches Casino.
The hots and nots of RAW iGaming Gaming
Pros:
A whole new way of looking at slots – If you thought it wasn't possible to change the whole way we look at slot games, think again! Although we call them slots, SuperSlice® is an entirely new category of game and will definitely change the way you play.
High volatility games — If you like high variance games that give you the chance to win big, then these are the slots for you. You also get a good range of wager sizes, so you can play with any size of bankroll.
Changing RTP — The SuperSlice® slots that RAW iGaming has released so far have a variety of different RTPs, depending on how the casino operators sets them up. This means you have a choice of higher or lower RTP depending on how you like to play.
Perfect for play on the go — RAW iGaming knows how much we all love playing mobiles slots on our phones and tablets, and so have designed their slot games so that they look brilliant whatever size screen you're playing on.
Packed with bonuses and multipliers — A feature that we know you'll love about RAW iGaming slots is that they give you loads of chances to pick up win bonuses and multipliers, so there are always plenty of big wins to spin for.
Lots of new features, or 'Add-Ons', including side bet options such as betting if you will have a winning or losing round.
Cons:
Limited range of games – At the time of writing, RAW iGaming has only released two slot game titles, but as they grow in popularity, you can expect to see new games hitting your favourite UK slot site very soon.
RAW iGaming in the News
The company announced in February 2022 that it was to open a new and cutting-edge game studio in Malaga, Spain. This new studio will provide jobs for up to 30 people by the end of the year. It has been designed to ensure it will "offer an environment where all employees can push the boundaries and reach their full potential while also providing the perfect balance between work and play."
Top RAW iGaming Slot Games
RAW iGaming Games
So what is it that makes RAW iGaming slots different from any other games you've played? Instead of the conventional reels, there is actually a spinning wheel, similar to the sort of big wheel you might sometimes see as a bonus feature. This means you need to completely re-think your idea of what a slot game looks like, while still being able to enjoy the same sort of excitement and action.
Journey to Chaos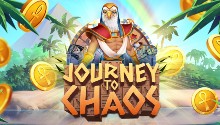 This dynamic ancient Egypt themed games has between 2 – 12 slices on the wheel, and like Megaways slot games, the set up changes with every spin — the more slices, the greater the chance for a win, but fewer slices means the wins are bigger, up to a maximum payout of 15,000x your bet. This is a high volatility game with a RTP between 90.38% and 95.56%, and features a free spin bonus round (worth 8 or 12 spins), win multipliers, plus a stunning visual design that looks brilliant on any sort of device.
Wheels of Rock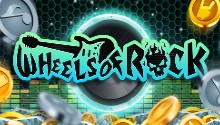 A heavy metal extravaganza that any rock'n'roll fan will want to get into, this high volatility slot comes with a RTP between 90.12% and 95.47%, and a maximum jackpot win of 25,000x your bet. This is definitely the game for you if you want gameplay that's different on every spin, plus there's a free spin bonus round, a multiplier wheel, and a separate mini game, so the action never stands still. There is a huge range of different win combinations and payouts, as well as a re-spin feature that offers guaranteed wins, while the high energy design will rock your world on your laptop, phone or tablet.
Although it's only a small selection, we have all been impressed with the RAW iGaming slots we've played so far. It's great to see these new names in the industry pushing the boat out to create a genuinely new playing experience, while not completely ignoring what it is that makes us all love slots in the first place. We also think the high volatility of these games is a big positive, as is the way the gameplay changes all the time so that you never know what kind of spin you're going to get.
Our final thoughts
We have to admit, we're pretty excited about this new studio. The gameplay of its slots is relatively straightforward, but it's always changing so you're never going to go into set and forget mode when you play. It will probably take a bit of getting used to the first time you play a RAW iGaming SuperSlice® slot, but once you get the hang of them, we think you'll be as excited about this new type of online gaming experience as we are.
The production values are high too, with eye-catching themes and designs, and this all adds up to produce a pretty cool total package.
RAW iGaming is a name that we recommend looking out for as more of its games get released, and you should definitely check out its new titles when they appear at any of our featured UK slot sites.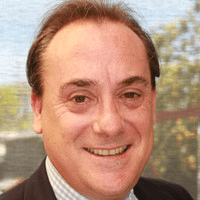 Author
Mark Angus is a professional writer and editor currently based in Adelaide and London. Mark writes on a variety of sports betting and gaming topics, most notably football and cricket (he has been a season ticket holder at Fulham for far too many years), as well as horse racing, in particular jumps racing. In addition, Mark produces website content, blogs and articles for a variety of publications, organisations and businesses, and has extensive experience in writing for all forms of online, print and broadcast media.
Latest RAW iGaming News
---
other software providers